Four Unexpected Trends for Fall 2014
BY: Halley Lawrence |
Sep 12, 2014
With New York Fashion Week coming to a close on Thursday, September 11, everyone's buzzing about the trends forecasted for Spring/Summer 2015. But fall temperatures are settling in, so we shifted our focus back to the styles we're excited to wear now.
Here are four of our favorite fall trends, with pieces that masterfully bridge the gap between modishness and seasonal nostalgia.
Shearling Everywhere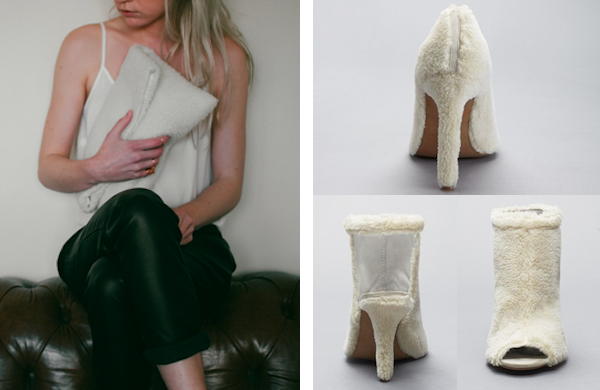 Clockwise from left: Small shearling clutch, Ante Memoria ($32.45); Dulce-sh pumps, Jeffrey Campbell ($160); Lorah-sh boots, Jeffrey Campbell ($150)
No longer content with hiding inside coats, shearling is stealing the spotlight as a primary textile. Step into the trend with a pair of Jeffrey Campbell's fuzzy-chic heels, or quite literally embrace it with this Ante Memoria clutch that doubles as a naptime pillow.
A Radiant Palette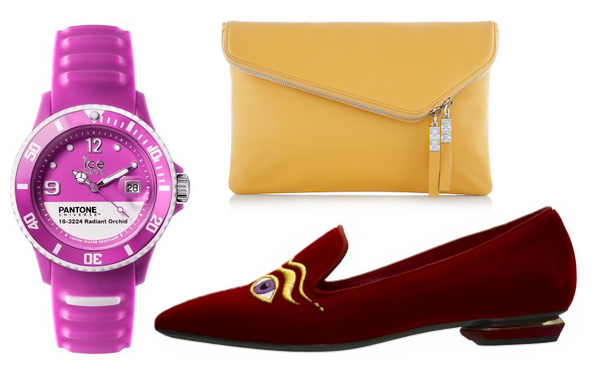 Clockwise from left: Pantone unisex watch, Ice-Watch ($119); Debutante clutch, Henri Bendel ($250); Iris velvet loafer, Nicholas Kirkwood ($698.11)
Who said fall colors have to be subdued? Certainly not the trend-spotters at the Pantone Color Institute, who are continuing to find inspiration in Radiant Orchid, their official color of 2014. "[Fall 2014] is a season of untypical colors," said executive director Leatrice Eiseman. That means it's time to outshine even the brightest autumn leaves by rocking bold hues like this vibrant purple, as well as retro-inspired sangria and pencil yellow.
Layering with Leather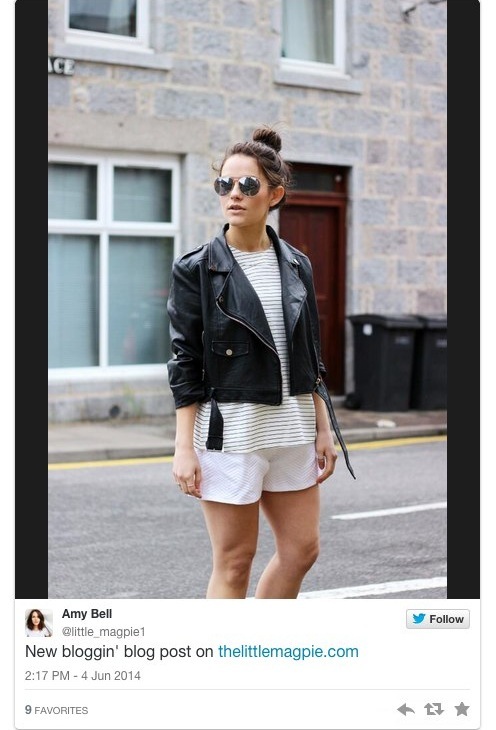 More substantial than a cardigan yet not quite a coat, the cropped-sleeve leather jacket is perfect for ambiguous weather. As modeled here by one of our favorite style bloggers, cropped sleeves and a shortened length allow for beautifully contrasted layering against longer blouses and tunics—try it out with the Allsaints Kinley Leather Biker Jacket or the short-sleeved vest from C. Luce currently featured on Ideel.

Moodier Scents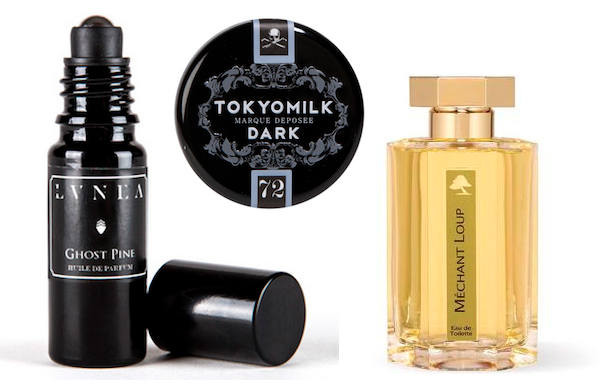 From left: Ghost Pine, LVNEA ($35); Dead Sexy No. 72 lip elixir, Tokyomilk Dark ($7); Méchant Loup, L'Artisan Parfumeur ($145)
Artisanal parfumeur LVNEA specializes in unisex aromas with deep, dark profiles. The evocatively named Ghost Pine, for instance, captures the "scent of a foggy and damp forest" with notes of tobacco, cedar, and oak moss. French parfumerie L'Artisan echoes this vibe with Méchant Loup's (translation: big bad wolf) hints of dry leaves and smoke, while Tokyomilk's scented lip balm smells of ebony wood and rosewater.
BY: Halley Lawrence
Guide Staff Writer
Halley is a Chicago writer with southern roots. When she isn't typing, she enjoys cooking without recipes and designing garments for her upcoming clothing line, Ambidestre.