Twenty One Pilots: Schizoid Pop for the Masses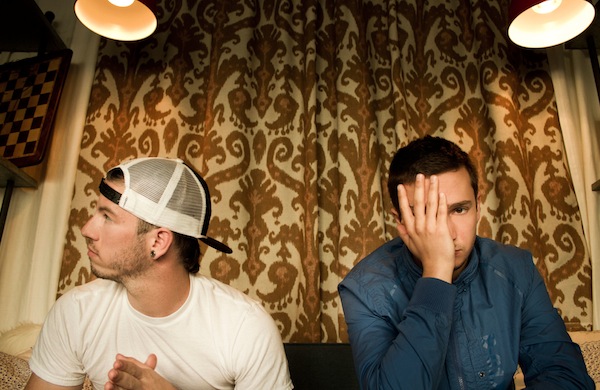 Rising duo oscillates nimbly between genres, creating danceable tunes with lyrical bite.
Twenty One Pilots plucked their name from Arthur Miller's 1947 play
All My Sons
, wherein a man is sent into an existential tizzy after his actions cause the death of—you guessed it—21 pilots. The name reflects the band's lyrical struggle with knotty moral questions, but not the music itself, which is almost aggressively modern. Hip-hop beats and chewy rhymes dominate one song, twinkling pianos and ukuleles another. Most call it schizoid pop. If there's a better term out there, we haven't heard it.
Twenty One Pilots plays the Riviera Theatre (4746 N. Racine Ave.) on Friday, April 18, at 7:30 p.m. NONONO and Hunter Hunted open. Tickets are $25 and can be purchased here.