Twin Peaks Packs Schubas Tavern with Fans (and Parents)
BY: Will Landon |
Feb 17, 2014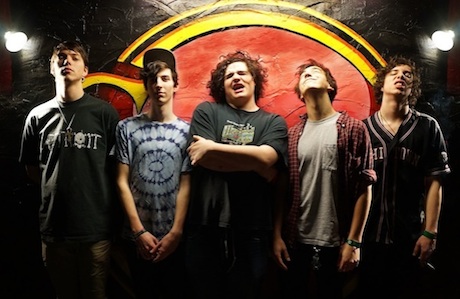 The boys of Twin Peaks aren't old enough to drink, but who cares? You don't need a valid ID to enjoy their lo-fi set of summer rockers at Schubas this Wednesday.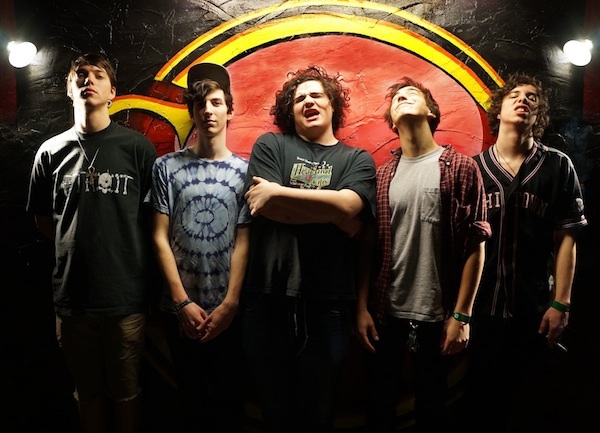 When I last saw
Twin Peaks
on a warm autumn evening at
Schubas Tavern
, the audience was full of middle-aged people. Strange, I thought, considering that the mostly teenaged band couldn't even order a beer from the bar. But then a few cheers from the older concertgoers—most of whom lined up stiffly against the wall—and an announcement from the stage made it clear that these were no regular fans. They were the band members' parents. As Twin Peaks rocked on, one of their mothers valiantly tried to hold her ground on the edge of the ever-expanding mosh pit. While the band members aren't quite old enough to drink, this doesn't pose a serious problem at their all-ages shows. The 20-somethings (and 50- and 60-somethings) who pack the house are happy to share the moment with teenagers—hell, they're probably just happy that people at any age are making music that sounds this vital. Perhaps it's the band's infectious sense of playfulness that brings people together. The four members of Twin Peaks—Clay Frankel and Cadien Lake James on guitar, Jack Dolan on bass, and Connor Brodner on percussion—bound across the stage with limitless energy. They leap up and down and thrash about, letting loose just as if they were in their own garages. There's an earnest optimism to Twin Peaks's rough-edged music, which drips with confidence accumulated through stints in various high-school bands. Their debut album,
Sunken
, is an official reissue of a previously self-released album, but nothing was lost in translation. The record hits the ground running with dreamy summer rocker "Baby Blue," which paves the way for the jangling guitars that open "Irene" and the high-octane shoutfest of "Fast Eddie." The whole package is characterized by a distinctly lo-fi sound that lends everything a youthful warmth. Frankel's and James's swaggering vocals fill any empty spaces between lyrics with a barrage of enthusiastic "woo hoo hoos" and "oh yeahs." Sing along and shed some of those jaded years when the band triumphantly returns to Schubas this week.
(Wednesday, February 19, at 7:30 p.m. $11; buy tickets here)
See the video for "Fast Eddie" from the band's first full-length album,
Sunken.
BY: Will Landon
Will Landon is a Chicago-based writer who sings punk rock songs with the Blue Ribbon Glee Club and occasionally works for free as an assistant stage director.