U Pick, I Eat
BY: Naomi Bishop |
Aug 27, 2013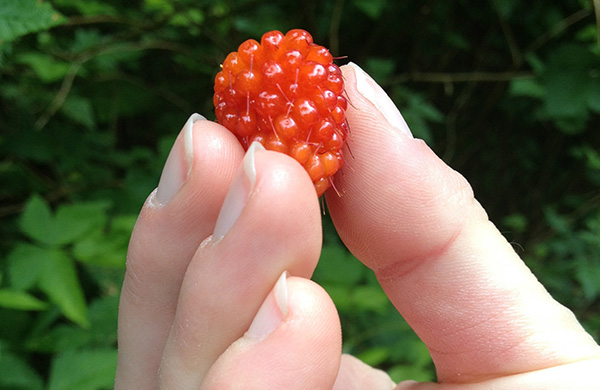 Living in a city makes growing much of one's own food a difficult proposition, but it doesn't change the fact that food one picks him or herself always tastes better. That's why it's practically a Northwest rite of passage to drive out to the surrounding areas for a taste of Skagit Valley apples, Stillaguamish Valley vegetables, and Snohomish Valley pumpkins. Fall can be the perfect season for picking in these parts, as the cool weather makes cozying up in a barn with a cup of hot apple cider while weighing out apples sound like the perfect afternoon. The best farms offer not just the best-tasting produce, but also a terrific farm experience, with directions on the best ways to pick and easy to use containers for picking. Even better are that they offer fun extras, like farm stores full of small-batch local products and even a corn maze.
Golden Treasures
Most U-Pick farms specialize in one or a few different items, but Golden Treasures offers a unique experience by opening an entire section of farmland to public picking. Depending on the season, that means blueberries, jalapeños, beets, potatoes, broccoli, raspberries, or even herbs, among about twenty other items ready to pick. The farm shop at the front has baskets ready for picking and offers guidance on what's ready to pick and where to find it on the farm's vast acres of organic produce, and also offers a wide selection of specialty foods like pickles and jams, and goods from other local farms.
Jones Creek Farm
Fall in Washington means apples, but Jones Creek is one of the few places growing them west of the mountains, meaning easy U-Pick access from Seattle. The rows and rows of hedges that greet pickers are marked by the farm with bright tape to denote plants where the fruit is ready to pick, making it easy to find ready-to-eat Bramley, Liberty, or William's Pride varieties of apples, among many more. If visitors time it right, they can also find a world of Asian pears ripe for the picking.
The Farm at Swan's Trail
More than just a U-Pick, the Farm at Swan's Trail is practically a fall amusement park. Pickers can choose their own apples from the orchard and pumpkins and squash from the pumpkin patch. But before anyone starts lugging giant pumpkins from the patch, check out the corn maze, shaped like the state of Washington. Maze wanderers get dropped off in "Pullman" on the eastern edge, and making their way through the actual state routes and back roads carved into the corn, to the finish point at "Grays Harbor."
BY: Naomi Bishop
In need of an outlet for her effervescent enthusiasm for all things edible, Naomi Bishop started sharing her thoughts on food at her blog, TheGastroGnome, in 2006. Her lack of fear—she'll eat anything and go anywhere—lead her to discover restaurants hidden in plain sight or find the most delicious needle in the haystack of a menu. Her writing appears on Serious Eats, Eat Your World, and in the Seattle Weekly. Download her app, Unique Eats of the Northwest to find the best restaurants you've never tried.