What Is VelaShape and How Does It Work?
BY: GROUPON EDITORS | 9.10.2015 |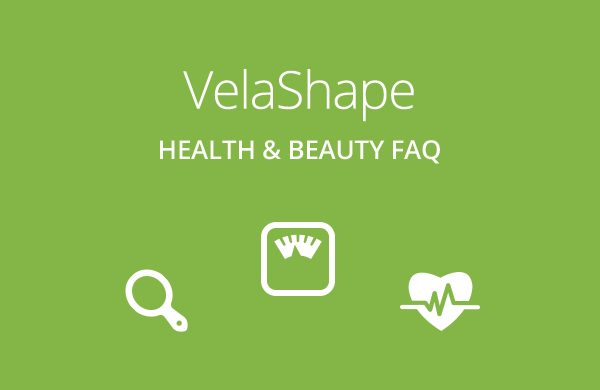 Traditional liposuction requires an invasive procedure to remove fat from areas such as the abdomen, thighs, neck, and arms. Noninvasive VelaShape uses various technologies to contour body areas and penetrate fat cells, causing them to release their stored contents and shrink. Smaller fat cells may translate into slimmer body areas.

How does VelaShape work?
VelaShape combines four technologies—radio frequency, infrared light, vacuum suction, and mechanical massage—to help contour fat and smooth cellulite. Once the device is placed against the skin, it goes to work, using vacuum technology to suction against the skin and massage rollers to knead the treatment area.
At the same time, the device emits radio-frequency energy and infrared light, which penetrates the fat cells and temporarily perforates their membranes. This causes the fat cells to release their fatty acids, glycerol, and water into the body and then shrink. The process can also boost collagen production, tightening and smoothing skin.
How many treatments do I need to see results?
Most clients can see results after two sessions, but 4–6 weekly treatment sessions are recommended for optimal results.
What areas can be treated?
VelaShape can treat the thighs, buttocks, love handles, and abdomen.
Is this invasive?
No, this treatment is not invasive.
Is there any downtime?
There is no downtime required.
How long do results last?
VelaShape does not destroy fat cells. Rather, it empties them of their contents, which means the fat cells are capable of storing fat again. A balanced diet is the only way to ensure lasting results. Those who take in more calories than they burn will see their improvement start to decrease over time.
Click here to see VelaShape on The Doctors.
Learn more about weight-loss treatments:
| | |
| --- | --- |
| | |
| What Is Ultrasonic Cavitation and How Does It Work? | What Is Zerona and How Does It Work? |
BY: Groupon Editors
grouponguide.com
The Groupon Guide: we cover the coolest food, beauty, and entertainment trends happening nationwide.