GROUPON GUIDE TO WASHINGTON-DC
We Brought Back Bedazzling
BY: Mel Kassel |
May 2, 2014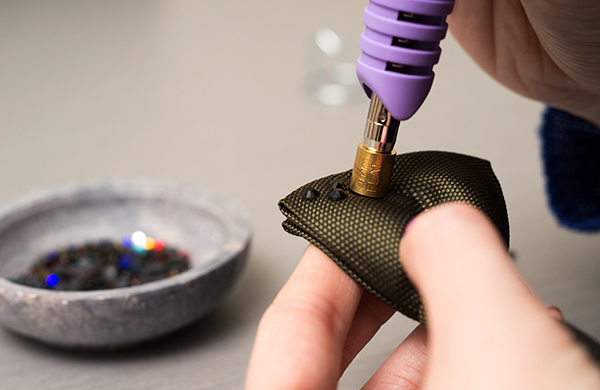 Look at how happy the woman in this commercial is.
I
wanted to be that happy. And, like most people, I believed the road to happiness was paved with thousands of tiny gems. I saw them overlaid on flannel, denim, even leather, glimmering and winking as if to say "You've finally made it, Mel. You
crafted
." So I bought a Darice rhinestone setter heat applicator wand. The name was a mouthful, but that mouthful had the word "rhinestone" in it, and this tool was about half the price of the classic BeDazzler (
why
is the D capitalized?). It also works a little differently—instead of "stapling" the rhinestones to the cloth, it uses a heated tip to melt and activate the adhesive backing on specialized rhinestones that you buy. The day the wand arrived, I embellished a tank top with what looked like a dragonfly or a palm tree, depending on which of those two things I told you it was supposed to look like. The rhinestones stuck (even after a trip through the wash!), and I knew it was time to share my Darice wand with the world. Or at least with my coworkers.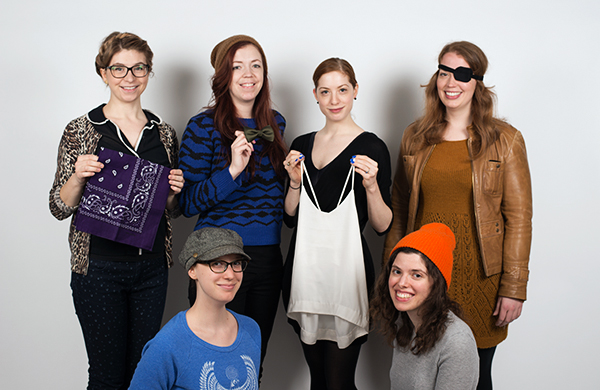 From left to right, starting from the back: Amelia, Kelly, Michelle, Shannon, me (Mel), Mae
We each brought a small item into the office and took turns using the wand to make our bejeweled masterpieces. Just look at what a few rhinestones can do: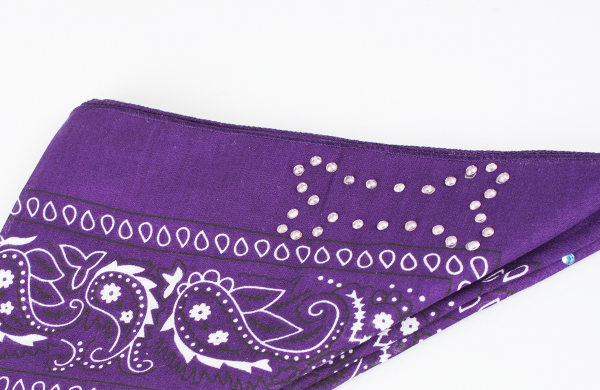 Amelia's (Dog's) Bandana
Before bedazzling:
A purple bandana. It's like all other bandanas, except it's purple.
Afterbedazzling:
A personalized gift for your pooch, who will brag about it to all his pooch friends.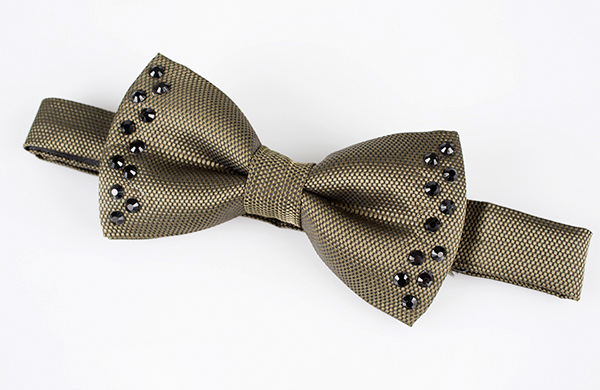 Kelly's Bow Tie
Before bedazzling:
"How quaint, your bow tie matches the olive in your martini."
After bedazzling:
"Good evening, Mr. Bond. You're looking especially chic tonight."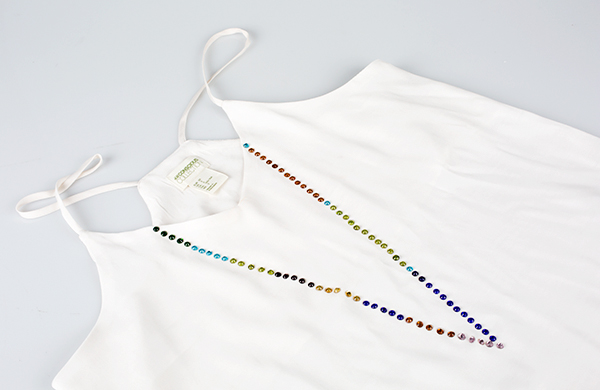 Michelle's Top
Before bedazzling:
A humdrum white top.
After bedazzling:
A glam-drum (roll with it) statement piece.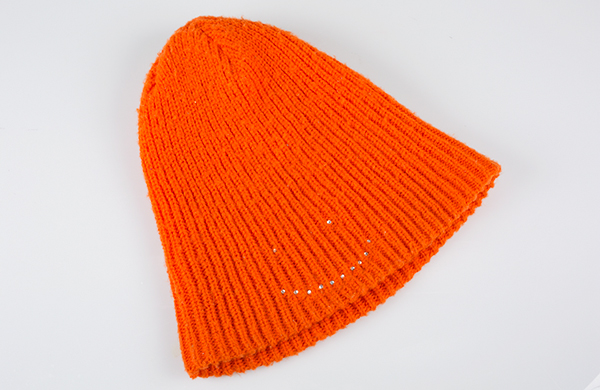 Mae's Beanie
Before bedazzling:
A way to keep your head warm.
After bedazzling:
A charming and functional mood indicator (there's a frowny face on the back).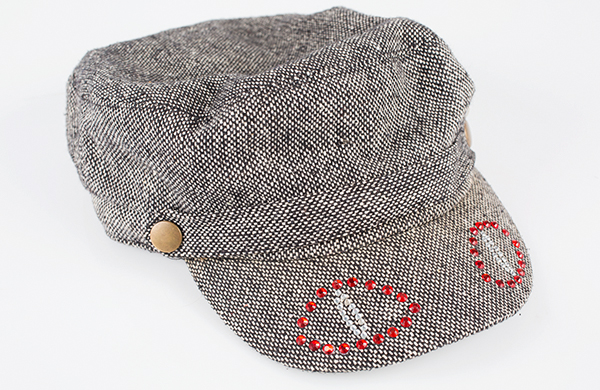 My Hat
Before bedazzling:
The reason why someone might mistake me for a train conductor.
After bedazzling:
 The reason why airborne predators just keep flyin'.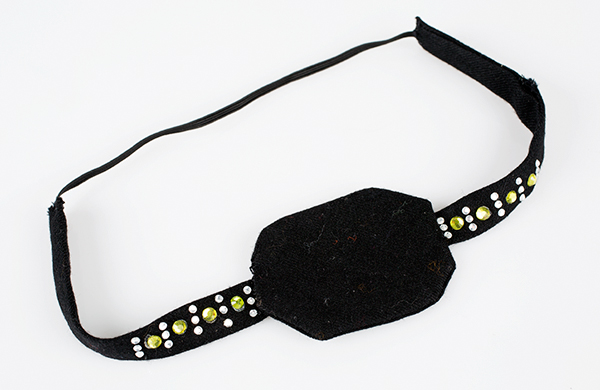 Shannon's Eyepatch
Before bedazzling:
The mark of a sailor who has weathered the seas and paid a heavy price.
After bedazzling:
The mark of a sailor who has weathered the seas, paid a heavy price, and told the sea, "Thank you, you've given me another opportunity to look incredible." Needless to say, I highly recommend picking up a wand for yourself and seeing what you can create. This is a style trend that has criminally fallen by the wayside—and it's up to us to bring it back, one glorious gem at a time.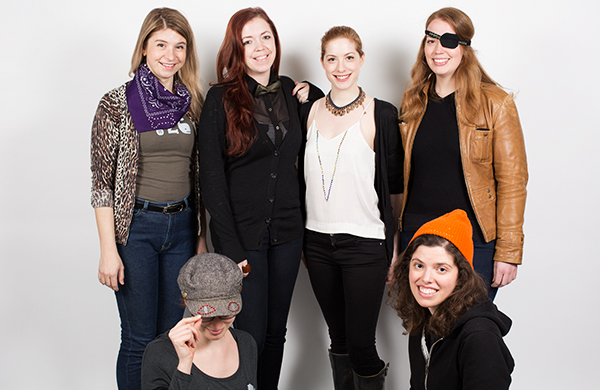 Need some more inspiration? Check out rapper Leslie Hall's bedazzled gem sweaters.
Photo: Andrew Nawrocki, Groupon