We Interviewed Chuck Ragan While He Was on a Boat
BY: Dan Caffrey |
Apr 16, 2014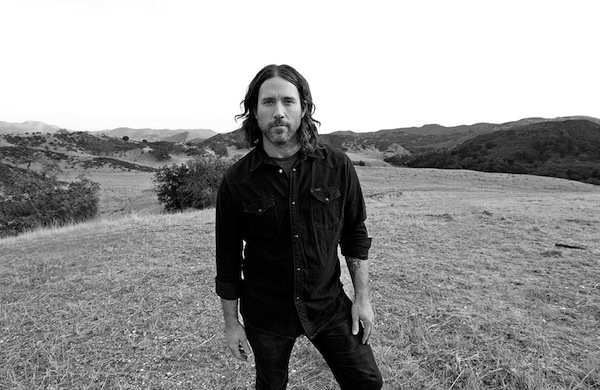 Folk troubadour Chuck Ragan loves fishing. From a boat on Wisconsin's Rush River, he talked to us about humility, trilene knots, and his ventriloquist mother.
Anyone who knows
Chuck Ragan
knows that the man loves to fish. The co-frontman of
Hot Water Music
—who's also carved out a formidable solo career as a folk troubadour—never misses a chance to cast a lure, whether he's at home or on the road. (He even took Andrew Seward, formerly of fellow Gainesville band
Against Me!
, fishing for a segment on
Noisey's Sound Off series
). So it was no surprise that he was on a boat when we called him for an interview.
GROUPON: So you're fishing at this very moment?
CHUCK RAGAN: I'm actually on the river, about to head back to the club.
G: Was it a nice day?
CR: It was beautiful. We saw some nice fish and saw some new water. We're on the Rush River in Wisconsin.
G: Do your band members enjoy fishing as much as you do?
CR: [Laughs] I don't know if that's possible. They love to fish, and sometimes I can roll 'em in the morning. It takes a different mindset to do what we do on tour and then be able to get up and get out. But it's therapy to me, man, just being in the outdoors and being with friends. My buddy Erik [Funk] from [
Dillinger Four
] took me fishing, we met up with another buddy, and man, it was just a beautiful day.
G: Did you fish a lot growing up?
CR: Oh, yeah. I grew up in Sarasota and come from a very outdoorsy family. It's just always been a part of our lives, spending time in the outdoors and finding our own food to grow.
G: Do you still have any ties to Florida? I know you live in California now.
CR: I moved out of Florida about 12 years ago. I still have a lot of dear, dear friends there, but I don't visit as much. When I do visit, I usually stay on the outskirts [of Gainesville] in a little town called Micanopy I lived in for a few years. Gainesville was definitely where Hot Water Music formed, and it was a big part of our lives. But in reality, I really only lived in Gainesville about seven years. And out of those seven years, I was probably on the road about three-quarters of the time [laughs]. I think it will always be a special place, but most of the time that I'm there, I'm there playing shows.
G: You've toured the country quite a bit, and even shared some of the lessons you've learned in your book, The Road Most Traveled. What's some of the best advice you can give to young bands when touring?
CR: Pace yourself. I could elaborate on that for days. Just pace yourself, stay healthy, [and don't] forget to drink as much water as you can. That and—I think most importantly—treat people the way you want to be treated. This scene is so weird. This life is so weird. Things change on a dime. A band that's huge today could be playing to 50 people in a couple of years. I think sometimes, for younger folks who haven't spent as much time on the road or traveling, it can be really easy to get clouded and feel like those incredible moments are going to be happening all the time. The reality is that's not so much the case. You should cherish those moments, but also respect the fact that it could all be gone tomorrow. So yeah, just treating others like they want to be treated. And not just other band members, but the crew, the workers—the men and women who run the venue that you play at…It takes a village to make a show happen. Everybody has a job, and if everyone doesn't do their job, it just doesn't work properly. It's just important to do away with the hierarchy. Just because you're the person onstage doesn't mean you're valued more than anyone else as a piece of the puzzle.
G: You've mentioned that you wear your heart on your sleeve when you write. How autobiographical is your latest album, Till Midnight? How personal are songs like "Something May Catch Fire" or "Bedroll Lullaby"?
CR: The two songs that you mentioned—one is actually very personal. "Something May Catch Fire" is just a personal tale. The other song was written from a different perspective. I wrote "Bedroll Lullaby" for my buddy Scott Toepfer for a film called
It's Better in the Wind
. Basically, him and his friends—they're all gearheads. They love to work on old motorcycles and hit the road without any destination and just see where it takes them, sleep under the stars, and do all that. Anyhow, when I got together with him about writing music for his film, he explained to me what it was all about. He showed me some footage. We did a lot of talking about how he lives his life. I related in a lot of ways to it with the touring, the hiking, and the camping. That's some of the stuff I do.
G: Have you ever snuck a direct reference to fishing in one of your lyrics? There's "The Boat," of course, but that's more of a metaphor.
CR: [Laughs] I don't know if I have any songs directly
about
fishing. But there's a lyric somewhere, maybe in
"The Grove."
I think it's something like, "The trilene knot never fails until the line is cut."
G: Hot Water Music turns 20 this year. Any plans for an anniversary tour?
CR: Yeah, we've got a few plans. We're not announcing them yet, but we're going to be doing something. I was just talking to Erik, [since] it's D4's 20th anniversary as well. Who knows? Maybe we'll end up onstage together somewhere.
G: Finally—I have to ask this because I just found out about it—is your mom really an evangelical ventriloquist?
CR: She certainly is. It's all she's ever done since she was a little girl. She's made a great living at it, and she's been completely DIY her entire life. It amazes me. She still books herself, drives herself, and most of the time travels alone. Man, she covers a lot of ground [laughs].
G: Is it exclusively evangelical puppetry?
CR: Yeah, she travels mostly to churches. She goes to prisons, she goes to missions. It's just where she's found her calling. When it comes to organized religion, we have our own opinions, but her work ethic and the way she treats people I just highly admire and respect. It took years for me to realize how special she really is.
Chuck Ragan & The Camaraderie co-headline The Metro (3730 N. Clark St.) tonight with The White Buffalo (AKA Jake Smith). Check out our interview with him. Jonny Two Bags of Social Distortion opens (backed by two other members of Social D). Tickets are $17 and can be purchased here.
BY: Dan Caffrey
Guide Staff Writer
Outside of Work, Dan is a playwright, Senior Staff Writer for Consequence of Sound, and contributor to The A.V. Club.