What, Your Eyewear Boutique Doesn't Worship Ellen Ripley?
BY: Kelly MacDowell |
Jan 27, 2014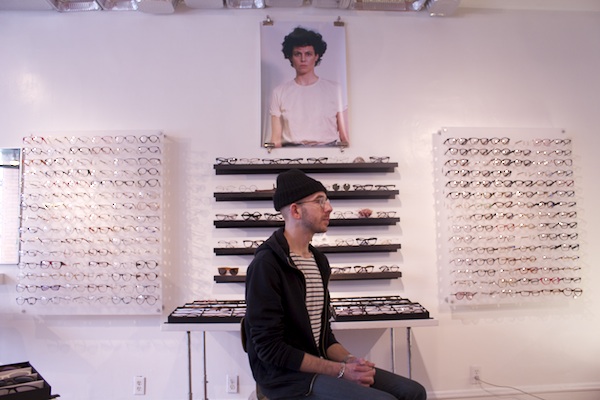 Coyote DeGroot of Labrabbit Optics on how he started an "optical speakeasy" in his bedroom. Plus, our favorite frames at the company's chic West Side store.
Coyote DeGroot's first step toward success was getting booted out of college. "My mom was like, 'You need to find a job or I'm gonna kick you out of the house,'" he says. "I'd always been attracted to various technical and paramedical sorts of disciplines, so I randomly got a job working in an optical lab. I guess I was crazy enough to never leave." Today, Coyote is the owner of
Labrabbit Optics
, a West Side eyewear boutique with a cult following. But even his ascent in the eyewear business seemed to happen by accident. Sixteen years ago, Coyote had an entry-level job working for an international chain of optical stores. Aware of his access to equipment, his friends began asking him to cut lenses for vintage frames they had found. He complied for awhile, until his laid-back boss finally told him he should find other arrangements. Coyote invested in some used lens-cutting equipment and moved production to his own bedroom. Despite the restrictive setup, he saw an opportunity to expand. "I figured, as long as I'm cutting lenses, maybe I could offer a few weird, vintage frames," Coyote says. "Next thing you know, I've essentially got an optical speakeasy in my living room." The whole thing was an experiment, which explains why Coyote settled on the "Labrabbit" moniker. Despite its unconventional origins, the venture has grown into a respectable business. In 2010 Coyote opened a beautifully minimalist boutique in Ukrainian Village (1104 N. Ashland Ave.), where he continues to single-handedly curate a mixture of vintage finds and handcrafted frames from independent designers. But his collection isn't just adored by locals—Coyote was recently called upon to provide eyewear for the new
Arctic Monkeys music video
. The more traditional setting hasn't taken the scrappiness out of the operation. Visitors will notice a pair of posters depicting Ellen Ripley, the badass heroine played by Sigourney Weaver in the
Alien
franchise (the second installment of which is Coyote's favorite movie). "Sigourney Weaver is sort of the patron saint of Labrabbit Optics," he says. "She's done well protecting my little shop." From his Ripley-guarded inventory, Coyote selected five frames that rank among his favorites in the store.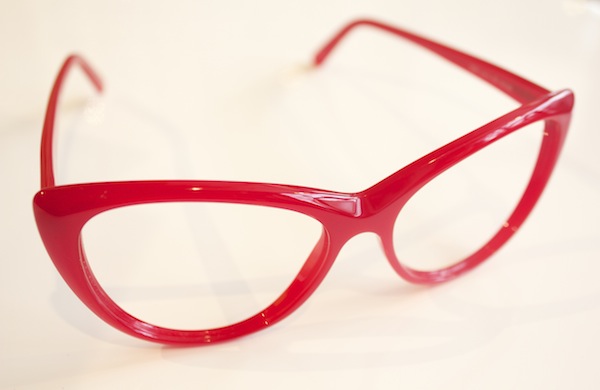 Andy Wolf Red Cat-Eye 5020 Frame, $290 
This first pair, with its nerdily oversized frames and cat-eye shape, is less Ellen Ripley and more Janine from
Ghostbusters
. The ruby hue takes on a subtle pink iridescence in natural light, and the acetate construction is very lightweight. Don't be fooled by the vintage appearance—this is a contemporary design from the Austrian company.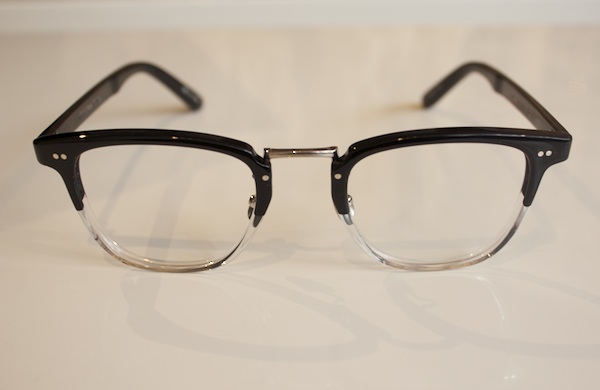 Yellows Plus Yves Combination Frame, $360 
Coyote is a huge fan of Japanese brands, particularly Yellows Plus, noting their construction is of "excellent quality." This timeless shape is made modern by the transparency of the lower half of the frame, which can elongate small or round faces.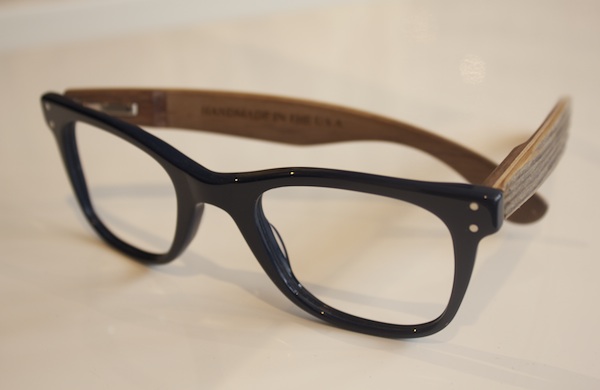 Drift Limited-Edition Barnwood Caulfield Frame, $500
The temples of this riff on Drift's regular Caulfield frame are made from reclaimed barnwood, which is evident in the deep, weathered grooves along the temples' length. That's not to say they're fragile—stainless-steel cores add strength. Produced by the only
independent eyeglass manufacturer in Chicago
, this numbered pair is one of only 100 in existence, and as such, it's one of the most expensive pairs in the shop.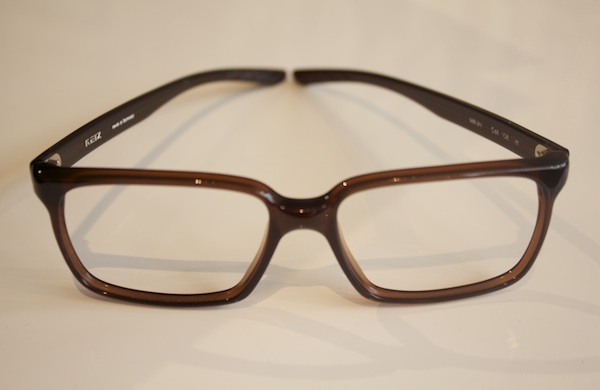 Reiz Main Frame in 108 Brown, $360
Designed to be nearly weightless, these chocolaty frames have a rectangular shape Coyote recommends for anyone who wants "something that looks a bit more contemporary." The ends of the temples have checkerboard scoring, which improves grip behind the ear and makes the frames more comfortable to wear.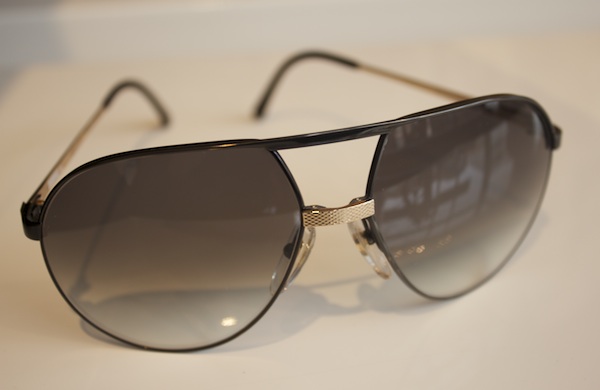 Vintage Dunhill 6042 Aviators, $250
Coyote estimates these sunglasses come from the late 1980s. Though the oversized frames lean masculine, he finds aviators tend to work for both men and women. He particularly loves the hinged bridge, lamenting that "no one makes things like that anymore." The frames are relatively bulky, but Coyote points out that large nose pads help distribute their weight.
Photo: Kelly MacDowell, Groupon