Where a Ballerina Eats Steak Tartare
BY: Katie Cortese |
Feb 11, 2014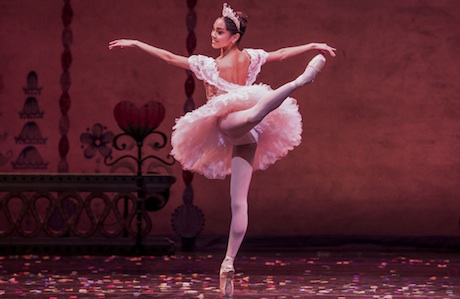 Joffrey Ballet's Jeraldine Mendoza shares her weekend itinerary that includes picks for brunch, cocktails, and squid-ink pasta.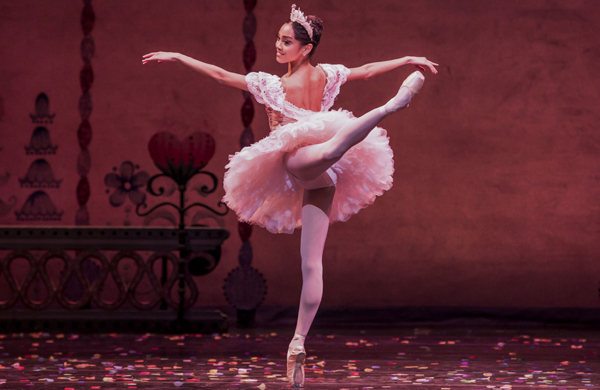 Jeraldine Mendoza spends her workdays leaping and spinning across the stage at the Joffrey Ballet. After a busy workweek, the professional ballerina hangs up her flats for a few days. "I am dancing all the time," she said, "so when I have extra time I like to relax." Work-free days find Jeraldine—a self-proclaimed foodie—dining with friends. Below are her top spots in the city:
Intelligentsia Coffee
(53 E. Randolph St.) |
Jeraldine says:
It's right next to the Joffrey Ballet, and I treat myself once in a while there.
Southport Grocery and Cafe
(3552 N. Southport Ave.) |
Jeraldine says:
It has a really neat atmosphere [for breakfast or brunch]. The people that work there are cool, and it has really great food. I usually get the chorizo and eggs.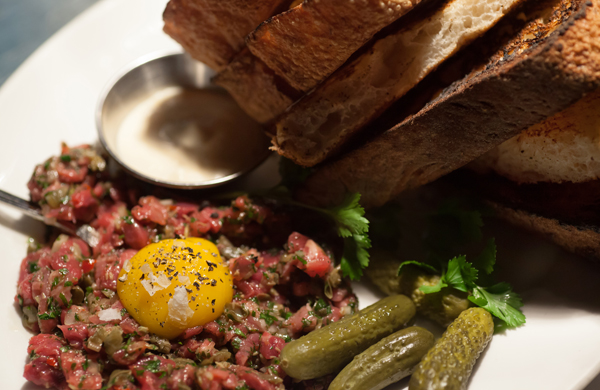 Maude's Liquor Bar
(847 W. Randolph St.) |
Jeraldine says:
I get the tenderloin steak tartare (pictured) and the [Mezcal Corpse Reviver]. The ambiance is a French rustic type of thing.
Balena
(1633 N. Halsted) |
Jeraldine says:
I would like to say I have an exotic palate, but I really just like something prepared well and that's somewhat healthy for you. I get the squid-ink pasta here.
Currently, Jeraldine can be seen on stage in Christopher Wheeldon's
Continuum
, one of the three featured works in the Joffrey Ballet's winter program "
Contemporary Choreographers
."
Photo of Jeraldine Mendoza: Courtesy of The Joffrey Ballet/Cheryl Mann; Photo of Maude's: Courtesy of Maude's Liquor Bar/Kari Skaflen