GROUPON GUIDE TO WASHINGTON-DC
Where Is It OK to Cut Corners in Your Beauty Budget?
BY: Ashley Hamer |
Aug 12, 2014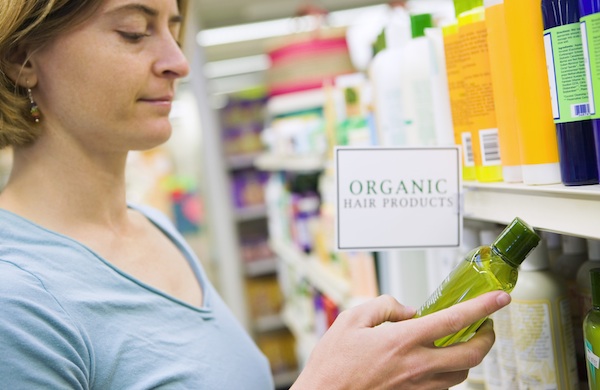 Ever since Adam Sandler debated the virtues of shampoo vs. conditioner in the movie Billy Madison, society has wondered: which is better? If you asked Dillon Spranley, an educator at Toujours Spa & Salon in Chicago's Andersonville neighborhood, she would say conditioner. Sort of.
To find out which beauty products are the most important and therefore deserve more of an investment, we talked to Dillon and to Leah Chavie, the owner of Leah Chavie Skincare Boutique in Park West. They gave us advice in three different product categories—haircare, skincare, and makeup—about what to skimp on and what to splurge on.
One caveat: both Dillon and Leah warned that price isn't everything.
"It's not as much about the money [as it is] about educating yourself on the quality of the products," Leah said. "Spending more doesn't mean that the product is better."
Leah recommends researching different ingredients so you can shop for products that will work best for you. (Learn more about what different skincare ingredients do.) Dillon suggests not overlooking professional haircare lines, even if you're on a budget. "Even the most expensive lines … will always have one [product] that's kind of affordable," she said.
Haircare
Where to skimp: Hairspray
"With hairspray, you can be a little bit more flexible," Dillon said. "You can always wash it off … and they all have [a similar] alcohol base."
Where to splurge: Shampoo and conditioner
"You use [them] more often to cleanse and specifically target your needs," Dillon said. "I think [you can splurge on] conditioner more so than shampoo, but both are equally important. If you don't cleanse well enough, you might be putting too much product buildup on with the conditioner."
What to buy: Dillon's not partial to any specific hairspray, but she loves Aveda's shampoo and conditioners, particularly the quinoa proteins in Shampure shampoo and the mask-like thickness of the Damage Remedy conditioner.
Skincare
Where to skimp: Cleanser
"Most people just slap it on and rinse it off, they don't really work it into the skin," Leah said. "That's something that's just basically removing the dirt and debris; I think that [is something] you can skimp on, as long as you're washing your face with something."
Where to splurge: Serums
"I think Americans are so used to breaking down the skin with retinols and retin-As and over-exfoliation, so instead of taking away—because that's what those products do—I like different serums that feed the skin," Leah said. Which serum to choose depends on your goals and skin type, though she recommends finding something with vitamins and peptides. "If you're balancing your skin with proper serums, you really don't need a moisturizer."
What to buy: Leah likes cleansers that are fragrance-free and geared toward sensitive skin, like those by Neutrogena. For serums, she stands behind her spa's own line, which includes a C-Stem serum with lilac stem cells and vitamin C. "Other than that [serum], anything that would have a vitamin-C component, an aloe, or an E or K vitamin."
Cosmetics
Where to skimp: Lipstick
"It comes off so quickly," Leah said. She also pointed out that lipstick is less likely to foster bacteria than some other cosmetics, so it has a long shelf life, which is great if you're not wearing it every day. (Read more about the shelf life of different cosmetics.)
Where to splurge: Tinted SPF and mineral makeup
"To me, the older I get, less is more," Leah said. "I'd rather have really beautiful skin than wear a lot of makeup. So I think investing in a tinted SPF is good. … [That's] an essential component to having good skin and to giving you a more even complexion."
Leah was also quick to laud the many benefits of mineral makeup, including its natural SPF and anti-inflammatory and antimicrobial properties. This, she pointed out, means "you're not only concealing and camouflaging, but you're treating and caring for your skin at the same time. It's kind of a two in one."
What to buy: She would again recommend Neutrogena for lipstick, as their formulas are known for being non-comedogenic. For mineral makeup, Leah said, "Jane Iredale is one of the best in the world." Her own salon also just released a line of mineral makeup that's designed for those with allergies and sensitive skin.