Where to Dine to Detox
BY: Melanie Zanoza Bartelme |
Jan 2, 2014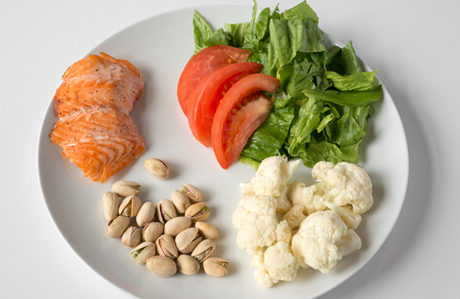 After the gluttony of the holidays, we need a break from rich, heavy food…without sacrificing taste. Check out some eateries where it's possible to lighten up without losing out on flavor.
Summer House Santa Monica (Lincoln Park | 1954 N. Halsted St.)
Evoking a beach house with its glass ceiling and hanging plants, this California-inspired restaurant pairs simply prepared meats with a multitude of seasonal, local produce. On the menu, you'll find wood-grilled swordfish, grilled veggie tacos, and an actual, real-life beach ball.
Mana Food Bar (Bucktown | 1742 W. Division St.)
Veggies abound at this healthful Bucktown eatery, where many of the offerings are also vegan and gluten-free. Cold dishes such as raw vegetables wrapped in collard greens star alongside hot options that include brown-rice-based bi bim bop topped with a sunny-side-up egg.
Peeled Juice Bar (Lincoln Park | 1571 N. Sheffield Ave.)
Whether you're planning to try a juice cleanse or just get more fruits and veggies into your diet, there's something tasty to sip at Peeled. Smoothies include the Please, No Autographs, which is packed with enzymes and superfoods, and the Strong Like Bull, which draws on bananas and maca to amp up your energy reserves.
LYFE Kitchen (River North | 413 N. Clark St.)
Chefs at this Art Smith–produced, California-based chain use only locally and sustainably sourced ingredients to create flatbreads, breakfast burritos, and sandwiches—all weighing in at fewer than 600 calories apiece.
Karyn's Raw Café (Lincoln Park | 1901 N. Halsted St.)
Part health-food café and market and part fine-dining restaurant, this Karyn's outpost creates flavorful dishes and takeaway items that are raw, vegan, and organic (whenever possible). Sample the all-you-can-eat salad bar with a slice of carob oat cake for dessert.
Photo credit: Andrew Nawrocki, Groupon