GROUPON GUIDE TO LOS ANGELES
Where to Shop in LA for Fashion Finds Under $100
BY: Romy Schorr |
Sep 16, 2012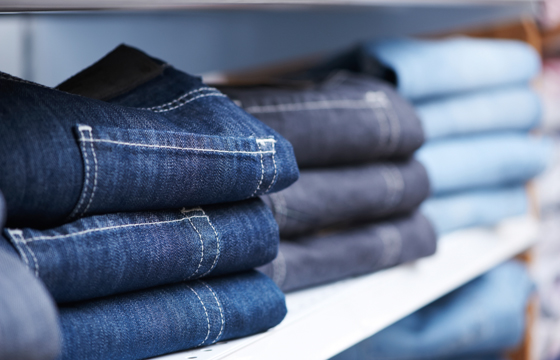 I must confess: I am a slave to fashion, I adore shopping, I try to buy at least one or two on- trend fashion items each season and oh yeah, I'm on a budget! Although it might be easy to shop for the latest and greatest fashions at designer boutiques, most of us can't afford it. So over the last several years, especially since the recession, I have made it my mission to scout fabulous and fashionable stores throughout LA that carry a plethora of swoon-worthy fashion trends for under $100. While many of the items in these stores are very affordable at under $100, you can also find many treasures for well under $50. When you step into these boutiques, you don't feel like you are sacrificing anything at all because they have a wide variety of well-made on-trend clothing and accessories to choose from, the salesgirls are fashion forward and super nice (not snooty) and my favorite part about shopping in these budget friendly stores is that you can afford to buy a few trendy pieces, without killing your budget. So here are some of my favorite budget friendly boutiques to shop at in LA (most have multiple locations) and the noteworthy neighborhoods that you will find them in:
1.
Blush Calabasas & Encino
Blush has two convenient locations in pedestrian shopping centers in the San Fernando Valley. It has been my fav go-to on trend fashion store for years because the owner has a curvy body type just like mine, an amazing eye for figure flattering clothing and great prices. Frequent shoppers even earn points/dollars towards future purchases. 2. 
Veronica M Los Angeles, Santa Monica & Pasadena
Veronica M stores are all located along some of the hippiest shopping streets in LA. Veronica M is an LA based designer best known for her figure flattering cuts, fabrics and gorgeous show stopping prints. I am beyond obsessed with her curve-loving maxi dresses that I buy in multiples every year at her end of the season sale (most items cost  $40 or less on sale!) and everyone always asks where I shop. 3. 
DNA  Venice & Hollywood
DNA stores are located in two artsy areas of LA, which totally fits this hip, urban retail clothing outlet for men and women. I love the comfy edgy clothing that DNA carries and like it even better because I can shop for my hubby there too. They have a fabulous selection of hip shirts for men typically $50 or less. 4. 
Soto Woodland Hills, Westlake & Sherman Oaks
You will find Soto (which stands for South of Topanga, home of the first location) in some of the most desirable suburban shopping locations in Los Angeles. Soto carries a fun variety of fashionable and comfortable clothing for women and teens. Recently, Soto opened a pair of fab Lifestyle accessory stores next door to a couple of their stores, making it also a great place to shop for affordable gifts!
BY: Romy Schorr
Romy is a Los Angeles based Lifestyle and Beauty Blogger and a maven on all things beauty, fashion, food, wine, travel, culture and lifestyle events. Romy is constantly scouting the cultural landscape for the latest and greatest products, places and services around the country and especially in SoCal and LA.
Ever since she was a little girl, Romy has been a passionate beauty junkie and nothing gives her greater joy than discovering something new, sharing it with others and impacting their lives in a positive way. That is why, almost four years ago she created Romy Raves, a blog that offers honest, thoughtful and in-depth coverage of beauty trends, product reviews, giveaways, travel, culture and lifestyle events that Romy deems RAVE worthy!
Romy also has a Master's Degree in Counseling Psychology and she is a Professional Moderator. She owns her own qualitative marketing research firm called Schorr Creative Solutions, Inc. and has worked in research for over 15 years conducting focus groups on topics like beauty, entertainment, consumer products, food, beverages and toys. Romy loves talking to people about diverse topics, asking strategic questions and understanding emotional connections to products and brands
Romy is currently the West Coast Brand Ambassador for Avon and a Brand Ambassador for Aveeno. Her current professional affiliations include: Cosmetic Executive Women (CEW), Beauty Industry West (BIW), International Fashion And Beauty Bloggers Organization (iFABBO) and Two Point Oh! LA.