Why Craft Brewers Are Canning Like Crazy
BY: Shannon Jewitt |
Feb 22, 2014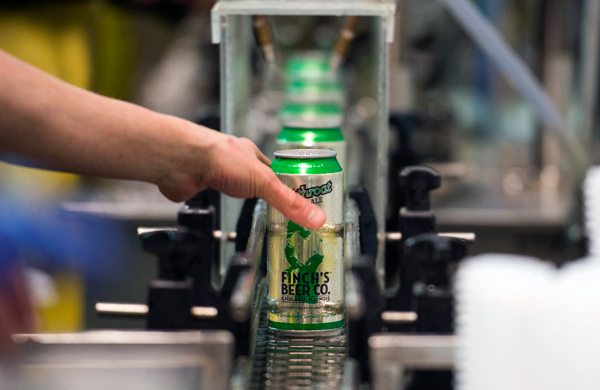 A full keg of beer weighs about 165 pounds. That is a glorious amount of beer in a vessel that does a good job holding and preserving its contents. The downside of a keg? It's a bit difficult to transport. Enter the beer can. "A can's a mini keg, right?" asked Ben Finch, founder of
Finch's Beer Co.
in Chicago. "The fact that there's no light penetration in the can, it's like a mini keg."

Back in 2010, when Finch was first planning to launch his brewery, he said "most people associated canned beer with what they call yellow beer—light beer, basically." Although that stigma still exists in some places, more and more microbreweries are moving to cans. A MarketWatch study indicated that in 2006, canned and bottled beers had similar market shares. Now, according to the study,
53.2% of beer is sold in cans and 36.5% in bottles
. Here are five reasons why so many brewers are making the switch.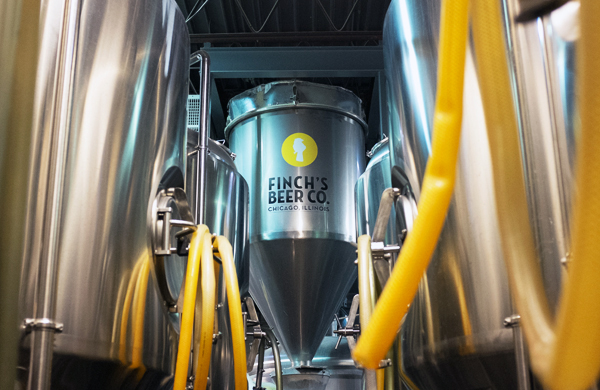 1. Cans keep beer fresher longer than bottles.
"The can preserves the beer," Finch said. There's no light penetration with a can, so the beer's shelf life is longer. As for a metallic taste? That's a myth. Beer cans are lined with a food-grade polymer, so there's no aluminum impact. "You don't get oxidation from aluminum really at all," he said, "unless you've had beer in a can for a year."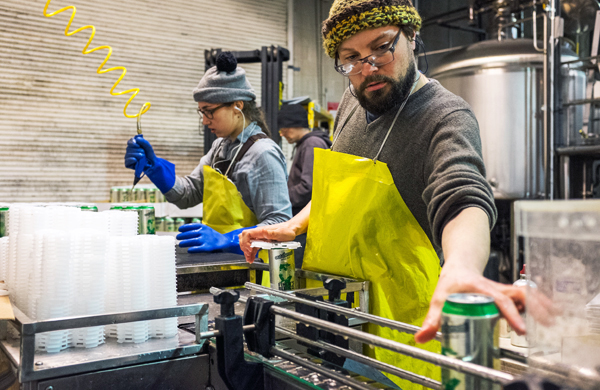 2. Cans are more environmentally friendly than bottles.
"We really realized that we believe that beer in the can is better. But ultimately, it's also environmental. Aluminum is more recyclable than glass," Finch said. It takes three recycled brown glass bottles to make one new one, whereas a can is almost 100% recyclable. Not only that, but cans are lighter than bottles. That means it takes less fuel to get them to the brewery in the first place. It's difficult as an urban brewer to be environmentally conscious, Finch said. "The package is the one thing we can do. Our footprint is less with cans. It's a fact."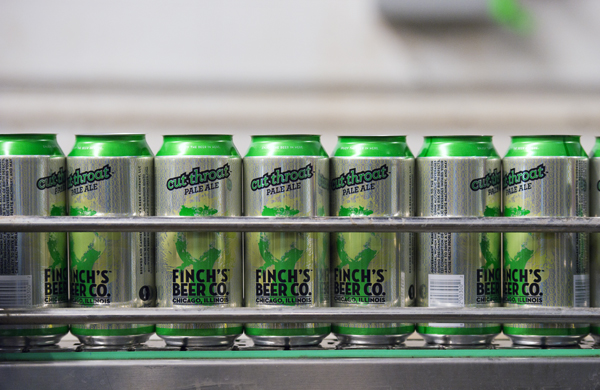 3. Cans are more portable than bottles.
If the weather ever warms up, the world might once again enjoy beach trips and barbecues. But those require travel, so portability is key. Now that craft beer is entering the canning market, on-the-go drinkers have more options than the macrobrews of yesteryear. "What the portability does is it adds accessibility to people new to craft," Finch said. "I think it brings in a new craft consumer."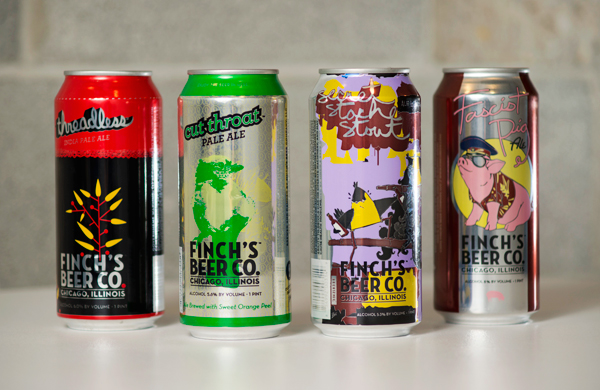 4. Cans provide larger labels than bottles.
Cans are unique. The label is also the package. This allows breweries to use that whole space. Although he was convinced canning worked from a quality standpoint, "I was really also sold on it from a brand standpoint," Finch said. "I liked having a billboard effect all the way around, on the entire surface of the can, which is pretty much the case with our cans. We print from the top to the bottom and all the way around."
5. Generally, cans are more cost-effective than bottles.
When canning, breweries must purchase a minimum number of pallets. "I print 70,000 cans when I print," Finch said. "In fact, our new Wet Hot American Wheat that's coming for summer—it's gonna be an awesome beer—it's the first time we're going to print a full truckload of beer." Because Finch's will likely produce between 8,000 and 10,000 barrels of beer in 2014, canning is the most cost-effective packaging method for the brewery. "Cans are cheaper. It's hard to get away from that for a producer like Finch's," Finch said. That's not the case for smaller breweries, especially considering the cost of canning equipment. Mobile canning, however, is a viable option. A mobile canning company procures a canning line, then sets up at various breweries and cans for them.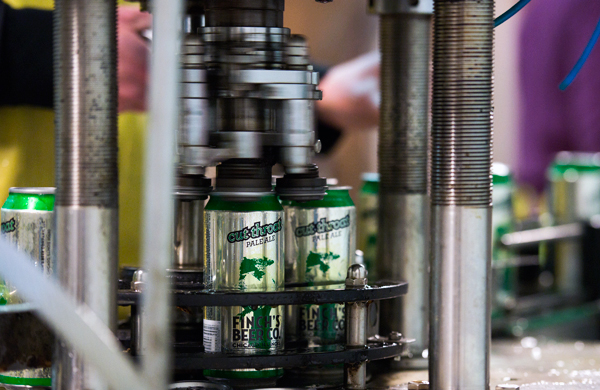 Finch's receives its new canning line in June. At that time, it will pass down its current equipment to a local brewery, adding to the number of canned Chicago microbrews, Finch said. Canning is not as popular elsewhere, but that's changing, and Finch is leading the way. He presented at
Kalamazoo Beer Week
, where he met a woman who wouldn't purchase any craft beer in cans. Once she learned more about canning, however, she gave canned beer another shot. Now it's all she drinks.
Photo credit: Andrew Nawrocki, Groupon
Read even more craft-beer coverage. We're here to serve:
| | |
| --- | --- |
| | |
| 10 Beer Styles, 10 Foods to Pair with Them | Session Beer Myths Debunked |
BY: Shannon Jewitt
Resident Beer Stalker Shannon has an insatiable thirst for craft beer. Despite being a vegetarian, she always makes an exception for fries cooked in duck fat.