Session Beer Is Not Watered-Down Beer And Other Session-Beer Myths, Debunked
BY: Shannon Jewitt |
Aug 8, 2014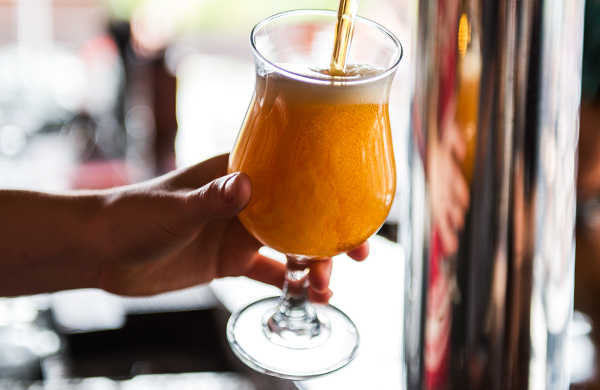 When Chris Lohring opened
Notch Brewing Company
in Ipswitch, Massachusetts, in 2010, people called him crazy. That's because Notch
brews
solely session beers, or beers that contain modest to low amounts of alcohol, typically less than 4.5% ABV. At that time, to say the least, Lohring was bucking the trend. "That was at the height of what was called the extreme-beer movement, which coincided a lot with alcohol percentage, with a lot of beers reaching 8, 9, 10, 11%," Lohring said. "There was a scarcity of session beer, or just beer with modest alcohol." Although he's a fan of many higher ABV brews, Lohring saw a future business opportunity. "Any time we do something that's really new, we kind of push the extremes, which is kind of fun," he said. However, eventually people return to more traditional styles. "I think session beer is all about that," he said. Today, session beers are growing in popularity. But because they are a new trend, there are still a few myths about them floating around.Lohring filled us in on a few things session beers aren't.
Session Beers Aren't Exclusive to the United States.
Most countries offer session beers under a variety of different names, Lohring said. The United States, however, borrowed the term
session
from its British brethren. "During wartime, in order to ration supplies, brewers started brewing lower-strength beers, and pub times were restricted to two four-hour sessions," Lohring said. "So the beers, over time, were referred to as session beers."
Goose Island Beer Co.
's brewmaster, Nick Barron (
pictured below
), experienced this culture firsthand while living in the London Borough of Hammersmith & Fulham in the early 2000s.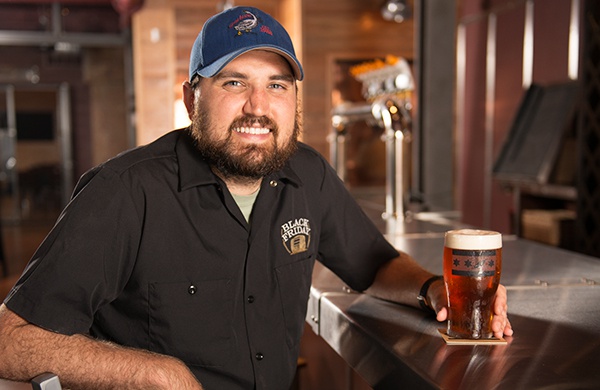 "The pub scene there is a bit different—everyone goes to the pubs after work, has a few beers, then goes home for dinner. It's more social. Everyone goes out of habit after work," Barron said. "The idea behind the session is that when you're hanging out with six friends, you buy six beers—one for yourself, five for your friends. Everyone buys rounds. You end up sticking around till you have six rounds."
Session Beers Aren't Boring.
For decades the craft-beer industry has been telling consumers that flavorful, interesting beer can only be high alcohol-content beer, Lohring said. So, beer drinkers generally thought of session beers as watered-down versions of other beers. Session beers may trade high alcohol content for finesse and subtlety, "but that doesn't mean they're not interesting," he said. "They can still be really creative and innovative."
Session Beers Aren't Monolithic.
"There's as wide a variety as higher alcohol beer," Lohring said, noting Notch's hoppy czech lager and session pils as examples. The brewery's Massachusetts neighbors offer other sessionable options:
Mystic Brewery
's Table Beer provides drinkers with a 4.3% ABV saison, and
The Tap Brewing Company
seasonally brews Intergalactic Acid, a tart and refreshing berliner weisse clocking in at 3% ABV. Across the pond,
Fuller's
brews a standard bitter called Chiswick. And those are only a sampling of available session brews.
Session Beers Aren't Difficult to Brew, Just Different.
"When you're brewing something that's normal ABV or higher ABV, the challenge isn't so much creating flavor, it's balancing those flavors in a way that makes the beer palatable, because it can be too sweet or too bitter or too alcoholic very easily," Lohring said. "With lower alcohol beers, it's a different mindset. They're not even more difficult to brew, it's just the way of thinking about them is different." Dave Engbers, the cofounder of
Founders Brewing Co.
, can attest to that. Founders wanted its session IPA to be as flavorful and aromatic as its other offerings. After three years, the brewery found the best combination of hops to complete the recipe for its
popular All Day IPA
.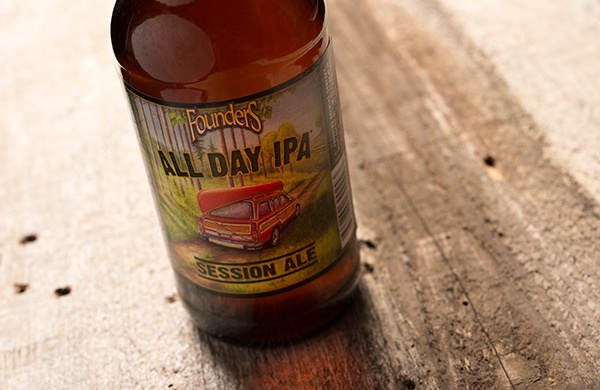 And it was worth the wait. "To me, it's almost the perfect beer," Engbers said.
Session Beers Aren't Going to Eliminate Other Beers.
Although session beers are becoming increasingly popular, they still occasionally get a bad rap. "There's a real defensiveness among those who like high-ABV beer above session beer," Lohring said. "The reality is, it's just an option. No one's trying to take away your extreme beer."
Photos by Andrew Nawrocki, Groupon
Shop for local deals in beer, wine, or spirits.
Read more beer stories on the Guide:
BY: Shannon Jewitt
Resident Beer Stalker Shannon has an insatiable thirst for craft beer. Despite being a vegetarian, she always makes an exception for fries cooked in duck fat.