Mad Meg: An Ass-Kicking Folklore Female. Also, a Provision Ale from Jester King.
BY: Shannon Jewitt |
Jul 18, 2014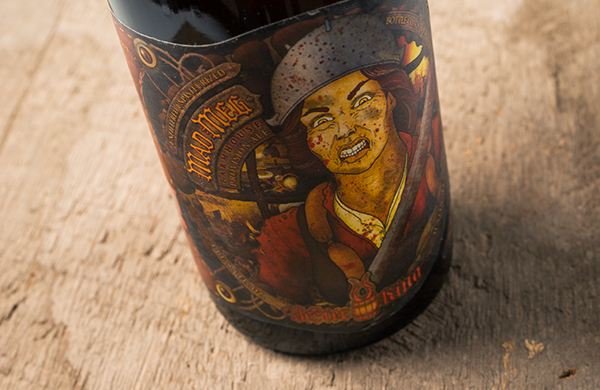 There are almost 3,000 craft breweries in the United States. In this edition of Beer Stalker, we investigate Jester King's Mad Meg Farmhouse Provision Ale and learn about its connections to the land and Flemish folklore.
The beer:
Jester King
's Mad Meg Farmhouse Provision Ale
Malts:
Malted barley, malted wheat
Style:
Provision ale
Hops:
Golding, fuggle, perle
Color:
A faded blood stain from pillaging hell
Is home merely where Mad Meg hangs its hat?
"We think it's important that this style of beer has a sense of place, that there be a connection between the location where it's made and the flavors and aromas in the finished beer," said
Jeffrey Stuffings
, Jester King's owner and founder.
How does Jester King give its beer that sense of place?
In addition to developing a house culture that contains native yeast, the brewery uses fermentation to give all its beers a sense of place. "We take flora that's growing around our brewery—things like dandelion flowers, agarita blossoms, prickly pear—we take that flora and add it to small batches of beer, then harvest the wild yeast and souring bacteria that's on the skin of the flora," Stuffings said.
Is this beer as strong as the character of Mad Meg?
With 8.9% ABV, this provision ale is plenty strong. But Mad Meg is, too. The beer's name comes from a 16th century Flemish painting titled
Dulle Griet
by Pieter Bruegel the Elder. "The painting depicts the old Flemish folktale of Mad Meg, a fearless peasant woman who storms hell itself for spoils and provisions," said Josh Cockrell, the label's artist. "I had set out with the intent of finding either a Flemish or Wallonian folktale that centered around a strong female. I wanted no ambiguity in this character, just a straight ass-kicking, powerful female," he said. "One of our frustrations with labeling in the craft-beer world today is it's just hypermasculinity, hyper male dominated, and we wanted to celebrate the female historical folkloric heroine," Stuffings said.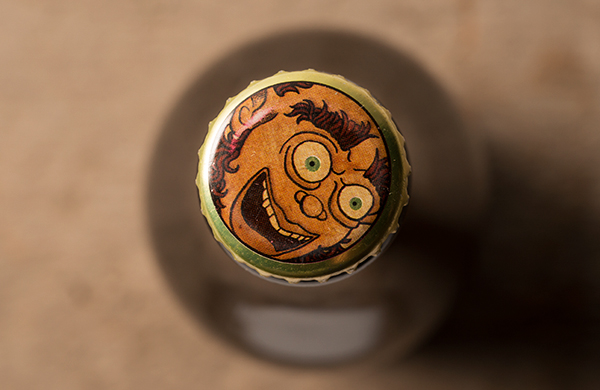 Who should drink this beer?
Someone who likes fermentation-driven brews. "So much of the craft-brewing world is dominated by beers with huge malts and hop flavors," Stuffings said. "And we like those beers, too, but I think sometimes flavors from fermentation get somewhat glossed over." Not so at Jester King. "We're a very yeast-, and microorganism-, and souring-bacteria-driven brewery." And Mad Meg reflects that.
What food does Mad Meg pair well with?
Stuffings thinks of all of Jester King's brews as dinner-table beers. He thought duck would pair well with Mad Meg. "Especially if it has some caramelization from the way it's prepared," he said.
What other provision ales should I try?
Stuffings recommended the classic Saison Dupont from
Brewery Dupont
for its yeast characteristics, along with the more difficult to find Surette from
Crooked Stave
.
Photos by Andrew Nawrocki, Groupon
Shop for local deals in beer, wine, or spirits.
Read more to build a six-pack of refreshing beer stories.
BY: Shannon Jewitt
Resident Beer Stalker Shannon has an insatiable thirst for craft beer. Despite being a vegetarian, she always makes an exception for fries cooked in duck fat.