Why Magic Hat #9 Is Like the Lorax
BY: Shannon Jewitt |
May 23, 2014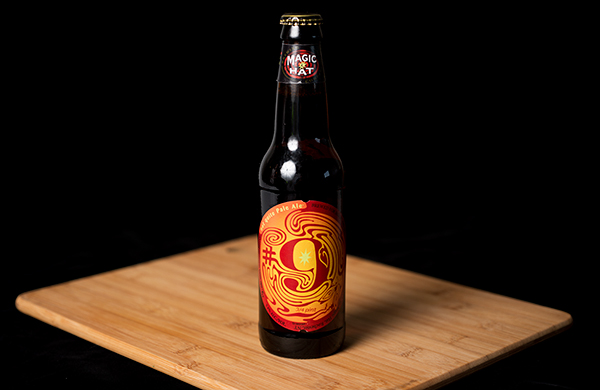 There are almost 3,000 craft breweries in the United States. In this edition of Beer Stalker, we investigate Magic Hat Brewing Company's #9 and learn about its popularity, brewing process, and affinity for Dr. Seuss books.
The beer:
Magic Hat Brewing Company
's #9
Malts:
Pale, Crystal
Style:
Not-quite pale ale
Hops:
Apollo, Cascade
Color:
The pale copper of a long-lost lucky penny
Where did the name of the brewery come from?
"Of all the stories I've heard, I've never gotten confirmation on any of them being true or accurate," said Chris Rockwood, the head brewer at Magic Hat Brewing Company. The one he's heard most often is that back in the early 1990s, when Allen Newman and Bob Johnson were looking into starting the brewery, they received some criticism. People would say,"'In order to pull this off they're going to have to pull magic out of a hat,'" Rockwood said. "And then it kind of stuck."
What was the inspiration for Magic Hat #9?
"One of the thoughts for #9 was looking at what was going on in the craft-beer industry and trying to do something drastically different," Rockwood said. So, the brewery's cofounders looked at the classic english pale ale and put a twist on it, adding hints of apricot to a subtle malt profile and balancing it with a hop bitterness. "Especially when you look at the time it came out, the mid '90s, there really wasn't anything else like it on the market. The combination of the fruit flavors with a more craft base was a very big hit," he said.
How does Magic Hat #9 avoid being an overly sweet fruit beer?
The apricot flavor, which Rockwood described as more of an aroma than a flavor, comes from apricot essence, which is essentially juice. That juice is easier to measure than the fruit itself might be, which keeps the beer from becoming too cloying.
If this beer were a fictional character, who would it be?
"The whimsical creativity that the brewery encompasses is certainly prevalent in the way #9 was put together," Rockwood said. So, when comparing it to a fictional character, "The Lorax comes to mind," he said. The two both have a sense of playfulness and whimsy while still working toward serious goals.
Photo by Andrew Nawrocki, Groupon
Shop for local deals in beer, wine or spirits.
Read more Beer Stalkers and check out more craft-beer coverage on the Guide.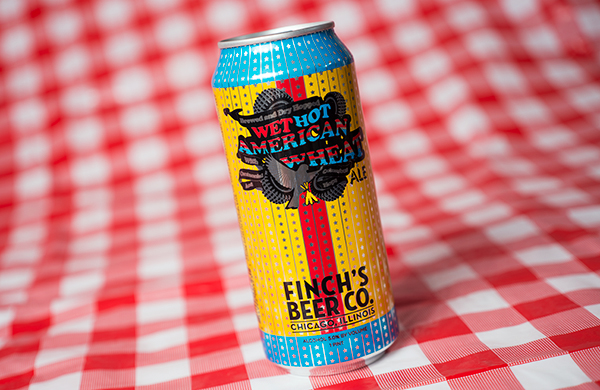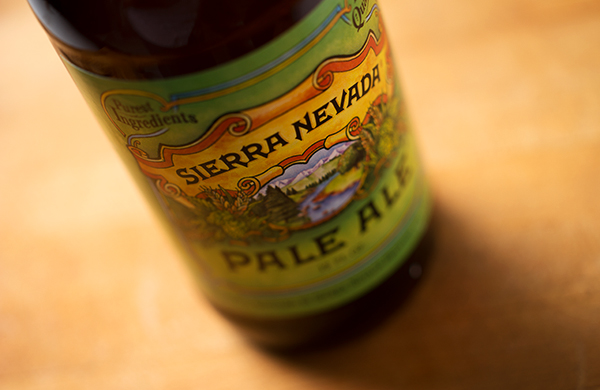 Sierra Nevada's Pale Ale
We talk to Sierra Nevada about finding hops in the '80s and brewing a beer almost everyone hated. At first.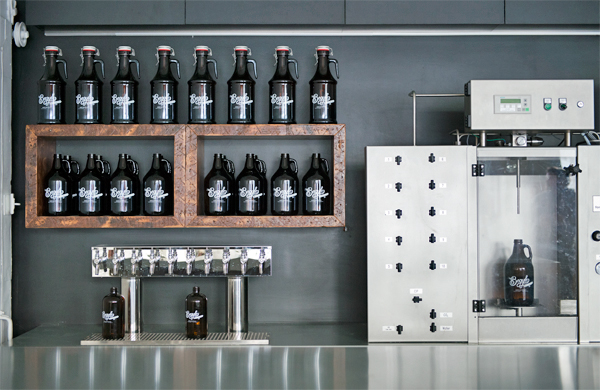 Craft Beer Coverage
Beer tastings, interviews about beer, pairings for beer, and beer news best read while drinking a beer.
BY: Shannon Jewitt
Resident Beer Stalker Shannon has an insatiable thirst for craft beer. Despite being a vegetarian, she always makes an exception for fries cooked in duck fat.