Yuzu Robata Grill
BY: Sarah Baker |
Jan 9, 2015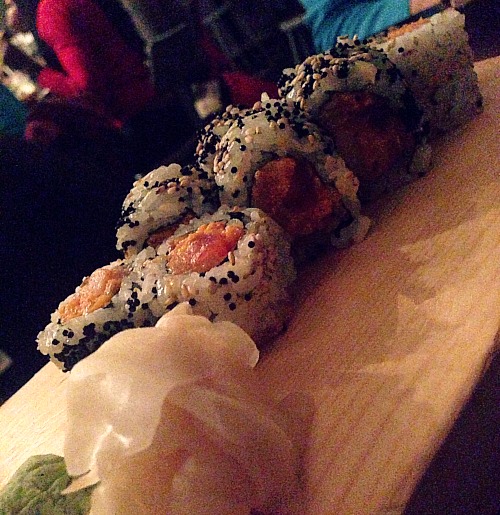 Nothing is better than healthy cuisine at a local Sushi spot in Chicago. One spot that has been on my radar for quite some time is Yuzu. Yuzu is a personable and cozy quaint restaurant to bring a bottle of wine and have good conversation over sushi, grilled bites, and numerous veggie options. Hands down a perfect spot for date for intimacy - hello, date night plans!
Located in East Village, it is the ideal ending to a day filled with browsing funky boutiques and people watching. Yuzu also offers delivery and takeout, which is great for our regular polar vortex experiences. Its small dining room sets the scene for intimate dinners with close friends and significant others, and the BYOB policy is the cherry on a sundae.
In many Asian recipes, soy sauce and other sauces are not gluten-free. If you have a gluten allergy or sensitivity, then you might have to figure out a game plan with the server to find something as a substitute to the ponzu sauce and soy sauce. Nonetheless, there is a bountiful amount of plant based vegetarian and vegan options that they have to offer and can prepare it to your specific needs!
What we had: Seaweed Salad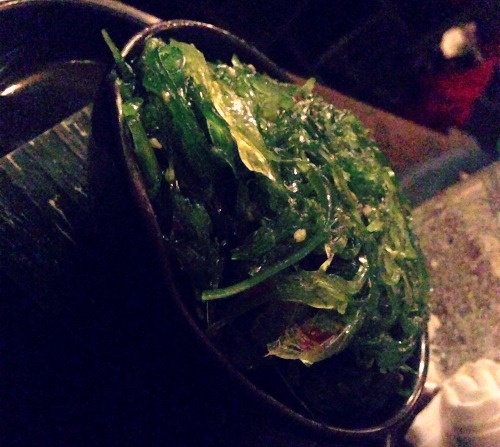 Packed with numerous vitamins and minerals, it's a great way to start your meal. Some might not enjoy the taste of seaweed, but it's worth a shot if you feel like being experimental. We love the salty flavor (and the health benefits)!
From Yuzu's Robata Grill:
The robata grill at Yuzu has a variety of veggies to choose from such as: asparagus, tofu, zucchini, cauliflower, shishito pepper, nasu (eggplant), and mushroom. Pictured above: Tofu with sweet chili and ground peanut, zucchini with peanut sauce, and eggplant with teriyaki sauce. All very delicious, and satisfying.
Plant-Based Approved Menu Items:
Besides what we noshed on, Yuzu has an abundant amount of healthy options for vegans and vegetarians. Here are our picks!
Vegan Salads:
+ Cucumber salad with vinaigrette dressing.
+ Avocado mango salad with greens and ponzu sauce.
Vegetarian appetizers:
+ Curry puff with caramelized onion, potato, curry, and cucumber relish.
+ Baked mushrooms with ponzu sauce.
+ Edemame and Miso soup
Vegetarian sushi rolls:
+ Asparagus rolls with asparagus, avocado, cucumber and wasabi mayo.
+ Shitakee mushroom
+ Green harbor roll: broccoli, sweet potato, asparagus, sunflower seeds, avocado, cucumber.
+ Sweet potato tempura roll.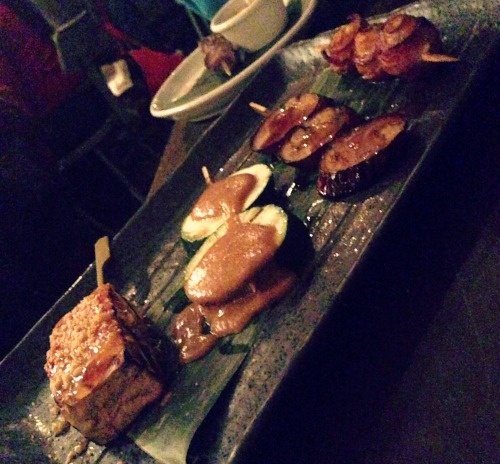 Veggie based lunch specials:
+ Bento box: Tofu, Zucchini, and sweet potato robata with miso soup and a green salad.
+ Veggie roll special: Asparagus and mushroom rolls with two pieces of inari.
Besides all their veggie options, their sushi is DELICIOUS and if you are pescatarian then you MUST try Yuzu's maki rolls! We had the very spicy tuna roll (featured photo) - such a treat!