10 Celebrity Restaurants That Deserve an Oscar
BY: Shannon Grilli |
Feb 20, 2015
There are celebrities, and there are chefs. There are also celebrity chefs. Having reached the quota on these word combos, less culinarily-inclined celebrities have decided to throw their hats into the restaurant game. And just like the world of filmmaking, the world of celebrity restaurants has its fair share of hits and flops.
In honor of the movies, we pulled together the 10 best celebrity restaurants, focusing on those with Hollywood connections. This list proves once and for all that to make it in Tinseltown, you have to sing, dance, act, and serve good food.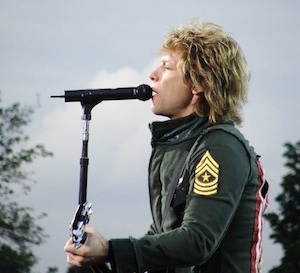 The celebrity: Jon Bon Jovi
Winner of: Best Celebrity Restaurant in a Community-Supporting Role
There's no menu with set prices at Soul Kitchen. Instead, community members pay for their three-course meals via monetary donations or time spent volunteering at the nonprofit restaurant. The system provides hot meals to all diners regardless of their ability to pay, and the eatery's communal tables encourage guests to get to know their neighbors.
The celebrities: Robert De Niro. Bob and Harvey Weinstein. Ridley Scott.
Winners of: Best Celebrity Restaurant with an All-Star Cast
Ago's list of backers reads like the credits of a Hollywood blockbuster, so it's no wonder that the restaurant's space is quite the production. The entrance is flanked by 30-foot cypress and olive trees, while grapevines wrap themselves around the enclosed courtyard's iron trellises. The star of the trattoria is Italian-born Chef Agostino Sciandri, whose elegant plates of rustic Tuscan fare include pappardelle topped with wild-boar ragu.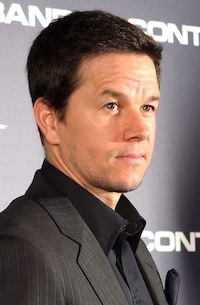 The celebrities: Mark, Donnie, and Paul Wahlberg
Winners of: Best Celebrity-Owned Restaurant We Actually Want to Eat At
If reality TV is to be believed, the Wahlberg brothers never leave their burgeoning burger empire's original location—except to perform New Kids on the Block reunion tours. Even if Chef Paul and his famous siblings don't spend every minute bickering over meat orders and serving shakes, we'd still swing by. Why? Two words: Thanksgiving burger.
The celebrity: Richard Gere
Winner of: Best Chance to Meet a Celeb Before Breakfast
Many women fantasize about recreating Pretty Woman's famous fire-escape scene with the film's star, Richard Gere. It's unlikely, however, that those leading ladies imagine themselves meeting Gere before they've brushed their teeth. Yet that's the risk guests take when they book a night at this quaint bed and breakfast, since the owner and film star is known to drop by unexpectedly to chat with guests.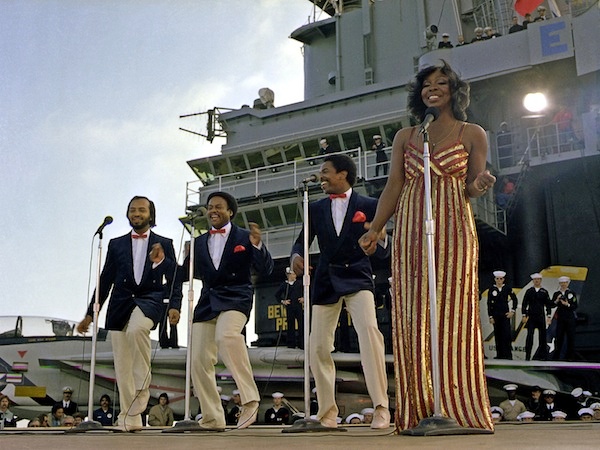 The celebrity: Gladys Knight
Winner of: Best Performance by a Musical Artist in the Kitchen
When diners at Gladys Knight's eponymous restaurant order the Midnight Train, they receive something far more delicious than a Grammy—a giant waffle and four jumbo-sized fried chicken wings. The menu's signature dish is reportedly made using the Empress of Soul's personal recipe.
The celebrity: Joe Mantegna
Winner of: Best Appearance by an Italian Beef Sandwich
Actor Joe Mantegna and his wife, Arlene, missed Chicago-style italian beef sandwiches so much, they opened Taste Chicago down the street from Warner Bros.'s studio. Besides the iconic beef sandwich—developed from Arlene's own recipe—the Windy City–themed restaurant serves authentic Chicago-style eats like hot dogs and deep-dish pizza.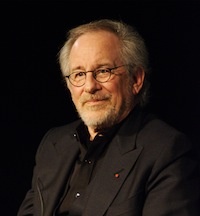 The celebrity: Steven Spielberg('s mom)
Winner of: Best Restaurant Owned by a Director's Mom
Leah Adler has owned The Milky Way for more than 30 years, so she's had plenty of time to make the upscale kosher restaurant feel not just like home but just like her home. As most mothers would, Adler filled the cozy space with some of her children's best artwork. Unlike most mothers, however, those pieces consist of E.T. posters and other memorabilia from films directed by her oldest son, Steven Spielberg.
SPiN | Multiple Locations
The celebrity: Susan Sarandon
Winner of: Best Restaurant Owned by an Actress Turned Athlete
Susan Sarandon may be an Academy Award winner, but it was her love for ping-pong that inspired her to open the Manhattan lounge SPiN (with additional locations in Toronto, Los Angeles, and Dubai). A menu of casual fare holds its own with options such as short-rib cheesesteak subs and pumpkin ice-cream sandwiches. But it's the ping-pong tables that take center stage at the hip bar and restaurant, which had its servers' uniforms designed by Project Runway contestants.

Do Hwa | New York, NY
The celebrity: Quentin Tarantino
Winner of: Best Dining Room That Could Double as a Film Set
With its sleek woodwork, dim lighting, and black and red backdrop, Do Hwa's interior looks like it was plucked straight from a stylized neo-noir flick such as Kill Bill or Pulp Fiction. The Korean restaurant's decor isn't terribly surprising considering Quentin Tarantino owns the West Village spot. According to Entertainment Weekly, the director frequents the bar for his signature Mr. Blue cocktail.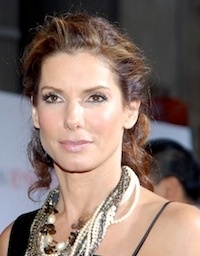 The celebrity: Sandra Bullock
Winner of: Miss Congeniality
Though Sandra Bullock frequently commands roles in lighthearted romantic comedies, her Zagat-rated eatery seriously commits to a sustainable cuisine. The menu is built around meats and seafood from local purveyors, and the kitchen sources vegetables and other produce from its 1-acre farm outside the city.


Photos courtesy of Wikimedia Commons
Now, get to know some celebrity chefs: