Carla Hall Talks Cooking Mishaps and "The Chew" Backstage Antics
BY: Mae Rice |
Oct 16, 2014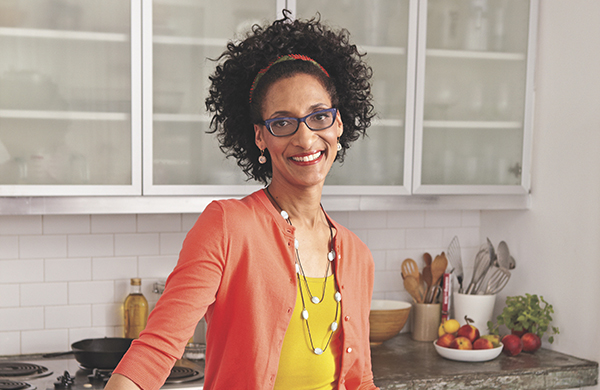 Carla Hall not only knows how to make all her favorite Southern comfort foods—she's so good at it, it's become her job. Her two star turns on Top Chef, where she won the judges over with her killer gumbo, jump-started her culinary career. Today, she shares her cooking insights in her cookbooks and as a cohost of The Chew, the food-related sister talk show of The View.
You might also be able to glean some of Carla's wisdom at a local branch of Feeding America. She volunteers with the nonprofit organization, which strives to end hunger in the US by distributing food to those in need. It's been eye-opening for her: "I remember handing out the food to people who look just like people I work with every day, people who looked just like me," she said of one such volunteering experience.
In honor of our Taste of Groupon partnership with Feeding America, we chatted with Carla about her evolution as a chef and her favorite foods to serve other people. We started where her journey began: with the first dish she really felt proud of.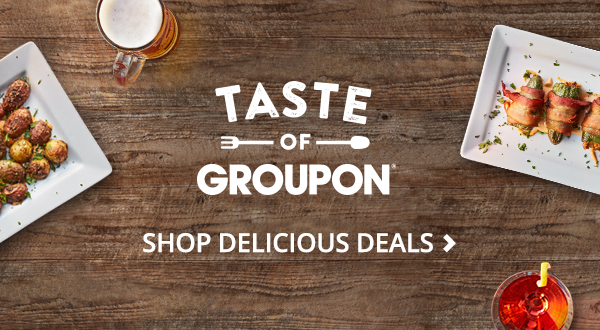 GROUPON: What's the first dish you remember cooking and feeling proud of?
CARLA HALL: Chicken pot pie. Took me three days to make it, or it felt like it at least! Complete with store-bought crust. I was so proud.
G: You're from Nashville. What's your favorite place to eat there?
CH: It's hard to say. … There are so many I love! My two favorite places for hot chicken are Hattie B's and Prince's, probably.
G: Today, you're a host on The Chew. Who's your dream guest for the show, and why?
CH: My grandmother. She's passed away, but she was the one who inspired me to cook, and she'd be so proud for how far I've come. I'm sure she'd also get a kick out of knowing that I'm known for my Southern cooking and that I'm using her food in a restaurant concept.
G: Do you have any fun, behind-the-scenes stories about your Chew cohosts?
CH: Mario [Batali] and Michael [Symon] play tricks on one another. Like the time when Mario put salt in Michael's coffee. Another time, Michael put a brick in Mario's bag so that when he grabbed his bag, it was really heavy!
G: What's an unexpected difference between cooking on TV and cooking in your kitchen?
CH: The biggest difference between cooking at home and on TV is time limits. When cooking on TV you typically only have five minutes—maybe two segments if you're lucky—to teach someone how to make a dish. At home there's typically no time limit. Also, while you're on TV you have to talk through your dish, forcing you to multitask. When you're home, you're primarily focusing on what you're making.
G: When we last talked with you, you taught us how to cook buttered peas. What's another great hack that makes a classic dish better?
CH: Guajillo powder in chili makes for a richer flavor. Also, use a box grater on frozen butter if you need to use it in a hurry.
G: What's the worst mistake you've made in the kitchen, and what did you learn from it?
CH: Serving undercooked chicken. I learned that no matter how much someone is expecting their meal, you need to make sure it's cooked properly.

G: What's your favorite dish to make for a family dinner?
CH: A big pot of black-pepper chicken curry, and it's also great for the next day. I call this the one pot wonder.
G: What's your favorite dish to bring to a potluck?
CH: My sweet and savory Petite Cookies. The savory ones are great before the meal, and the sweet ones are the perfect little nibble after, even for the person who doesn't like desserts.
G: You discovered your love for cooking on a trip through Europe. What's your favorite thing you ate while you were over there?
CH: One of my favorite things was in Milan. It was a piece of pizza. I was sharing with a friend who got it from a kiosk and it was so simple. The guy cut it in half with scissors. Those tomatoes, the perfect crust, the cheese was fresh mozzarella and a little basil. … It was so good.
G: If you had to swap out "Hootie hoo" for a new catchphrase for one day, what would it be?
CH: Doo-doo dap … dap dap. Deep.
G: When you get food cravings, what are they for?
CH: Ice cream. Palak paneer is another favorite dish of mine, and I love creamed corn. Simple things.
G: Would you rather cook without salt or cook without butter?
CH: Cook without butter. If you don't use salt, you ain't gon' get no compliments!
G: Your second cookbook is about comfort food from around the world. What's a drink you think of as a comfort drink?
CH: Hot chocolate—with whipped cream and a li'l bit of cinnamon in there. And I use a stick blender so it comes out frothy!
Read more from other notable chefs:
| | |
| --- | --- |
| | |
| Rick Bayless's 5 Tips to Make a Better Margarita | The Food Network's Amy Thielen on the Midwestern Food Trend |