10 Food Trends for 2014 from the IACP Conference
BY: Hillary Proctor |
Mar 18, 2014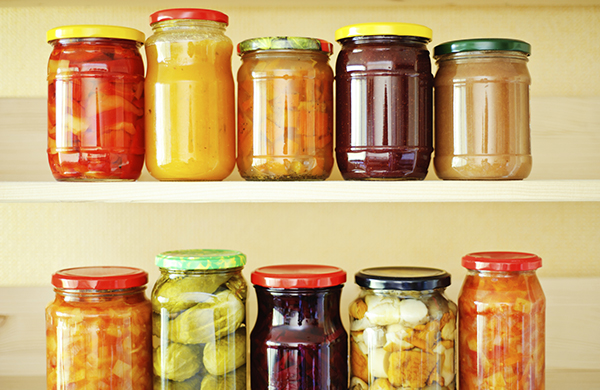 At the annual IACP conference celebrating all things culinary, one session focused on forecasting what's next in food. The three panelists were Russ Parsons of the Los Angeles Times, Joe Yonan of the Washington Post, and Mindy Armstrong of Food IQ, a food innovation firm.
READ more about the conference here.
Here are the 10 main trends that emerged:
1. Preservation: using fermented foods such as pickles, kimchi, and yogurt; all coming out of a desire to preserve what came out of the harvest
2. Sour and bitter cravings: getting away from sweet/salty/crunchy and broadening the palate; forays into less-familiar ethnic cuisines, from Korean to Scandinavian
3. Alternative proteins: more consumers find it important to have non-meat proteins; hoping to see more traditional ones like tempeh, which was never designed to be a meat substitute and has taste and texture all its own; relatedly: eating lower on the food chain, which means getting away from top-of-animal/luxury meats
4. Savory elements in desserts: continuing to see savory components either as main ingredients or as accents; herbs are everywhere
5. Seasonal cooking: increased awareness that you shouldn't be able to eat whatever you want, whenever you want it
6. More vegetables: going along with the seasonal and preservation trends, taking advantage of the harvest, and a shift toward eating more vegetables and less meat
7. The new healthy: more interested in health/wellness; rise of the woman as buyer for families (major factor that caused quick-service restaurants to put more healthy options on the menu); can have great food that tastes good but is also healthful
8. Spice and flavor exploration: increasingly tolerant of more spices (1 in 5 Millennials are Hispanic), so willing to play with them
9. Artisanal non-dairy milks with fewer additives (almond milk, coconut milk) along with aged, artisanal, vegan cheeses that are well-produced and flavorful
10. Non-wheat flours and ancient grains: will see more growth as people realize they have merits beyond people with allergies
BY: Hillary Proctor
Hillary blogs about restaurants in Chicago and beyond at http://www.hillaryproctor.com/. She loves salted caramel, smoked salmon, and avocado-specific kitchen utensils.