10 Style and Beauty Blogs You Should Be Reading Right Now
BY: Mae Rice |
Aug 25, 2014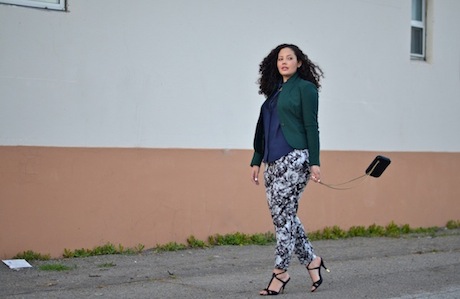 There are so many
style and beauty
blogs out there, it can be overwhelming. Which ones should you read for outfit inspiration? For makeup reviews? For real-time updates from Gwyneth Paltrow? To help you sort through the wilds of the Internet, our team compiled a list of our 10 favorites, along with the reasons they stand out.
Check out other blogs you should be reading right now here.
1. Très Awesome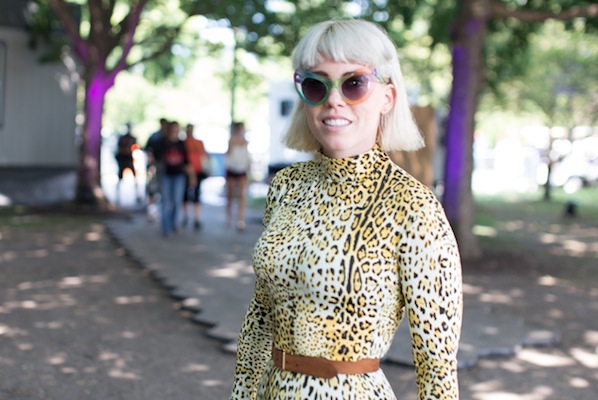 What it is:
Photographer Emma Arnold's
Chicago street style
blog, where her subjects range from stylish
Lollapalooza
-goers (see the photo above) to people
walking down the street in a cat hat
.
Fun fact:
Her archives go back to 2010, and if you dig around in them, you can find the beginnings of current trends. Here's
pastel hair
circa 2011.
2. Carolines Mode
What it is:
A lifestyle blog that touches on beauty, decor, and, of course, street style. It's by the queen of
Stockholm street style
, Caroline Blomst.
Why we love it:
Caroline finds the world's coolest pedestrians. They can even make
lumpy socks seem fly
.
3. Hollywood Noir Makeup
What it is:
A makeup-artist-run makeup blog with product reviews, tutorials, and interviews. Plus a slight haunted-moor sensibility.
Our favorite post:
We wouldn't necessarily wear the look in the video above to work, but it's a cool look for a costume party. Or a yellow eye shadow party.
4. ThisThatBeauty
What it is:
Felicia Walker Benson's makeup blog, informed by her day job overseeing Bergdorf Goodman's beauty-focused social media.
Why we love it:
It has reliable product reviews, and Felicia and her team define "product" broadly. Once, they reviewed a
mattress
—beauty sleep is just as legit of a beauty aid as blush.
5. Tomboy Style
What it is:
Lizzie Garrett Mettler's lifestyle blog with a distinctly non-prissy bent. Like it says on the tin, she especially focuses on menswear-inspired women's fashion, like
Gamine Co.'s yardwork-ready jeans
.
Fun fact:
Lizzie has a book that shares her blog's name,
Tomboy Style: Beyond the Boundaries of Fashion
.
6. because im addicted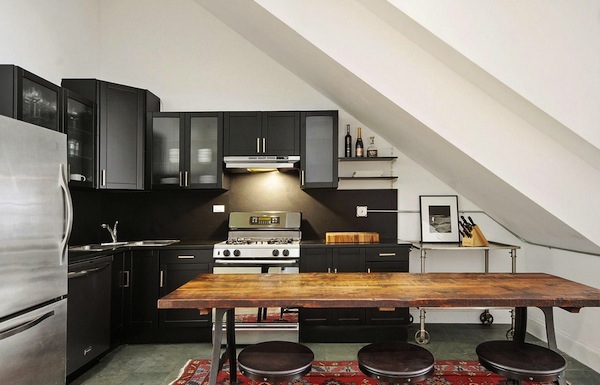 What it is:
Geri Hirsch's fashion blog, which also touches on music, decor, and food. It's full of awesome style ideas, like
tying a flannel around your waist
. (It's cuter than it sounds!)
Our favorite post:
The one about
rocking a high ponytail
gets high marks for its messy-chic message, but we also love the one about
Jonah Hill's apartment
 (above). He had a lot of oriental rugs and a snow-white bathroom—who knew?
7. Girl with Curves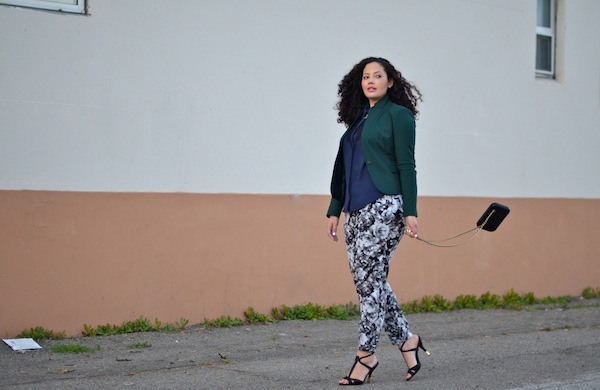 What it is:
Designer Tanesha Awasthi's outfits. She is curvy (per her blog's title), beautiful, and fierce.
Why we love it:
She shows us how to rock glam pieces in everyday life, whether it's the floral pants above or this
gold necklace
that looks straight out of ancient Egypt.
8. A Well Traveled Woman
What it is:
Photos from laid-back style maven, mom, and world traveler Bekah Stewart. Her photos tend to highlight cozy interiors and
goats
.
Fun fact:
Her kids are insanely adorable. They celebrated Easter by
dressing up as superheroes
.
9. The Beheld
What it is:
Autumn Whitefield-Madrano has written for
Marie Claire
,
Salon
, and
Glamour
, but on her blog, she writes about beauty (and feminism) in a more academic way.
Our favorite posts:
This thoughtful post
on women's magazines and their relationship to advertisers
. Also, the more personal post that initially drew us to the blog:
Alana Massey's essay
about the illusion of effortless thinness.
10. Nadia Aboulhosn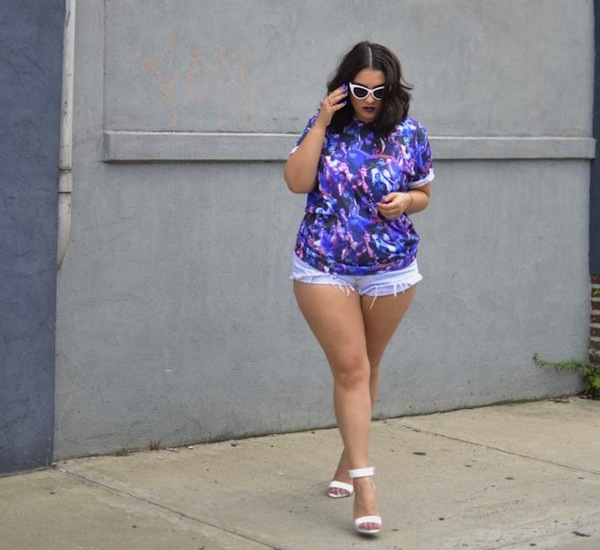 What it is:
The best outfits of model and blogger Nadia Aboulhosn—you might recognize her from GabiFresh's
#everyBODYisflawless video
.
Why we love it:
It's daring in ways that always work. We had no idea how to wear
quilted leather baseball caps
or
short-jorts with heels
(above). Then she showed us! We're cool now.
From top to bottom: photo courtesy of Emma Arnold; photo by Dave Awasthi; photo courtesy of Nadia Aboulhosn.
Browse Goods for apparel, accessories, and cosmetics, or shop ideel for designer clothing and other items.
BY: Mae Rice
Guide Staff Writer
Mae Rice is a staff writer who writes about eyelash extensions, French food, what "business casual" even means, and other style and food topics.