13 International Grocery Stores to Help You Eat Your Way Through the Opening Ceremonies
BY: Shannon Jewitt |
Feb 4, 2014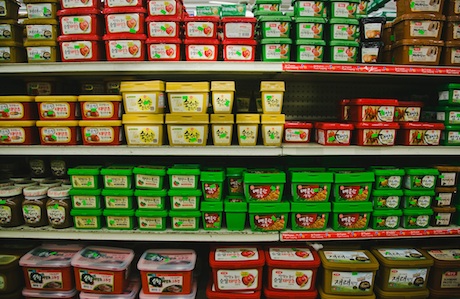 On February 6, athletes from 88 different nations will parade across one stage at the Olympic Opening Ceremonies. For many Americans, the event will be a reminder of the athletic world's incredible diversity and Ralph Lauren's even more incredible taste in
outfits
. I, on the other hand, will probably just be hungry. The games always inspire my taste buds' desire for international cuisine—particularly the grocery-store kind, which can be carried to go and eaten in front of the television for the figure-skating finals. Read on for some of the Windy City's best international grocery stores for satiating Sochi-inspired cravings.
FRANCE |
Chicago French Market
(West Loop | 131 N. Clinton St.) |
Be sure to browse the 30 vendors for cheeses, baguettes, and crepes.
GREAT BRITAIN |
Gaelic Imports
(Jefferson Park | 6346 W. Gunnison St.) |
Look for lorne sausage, haggis, and homemade shortbread.
|
Spencer's Jolly Posh Foods
(Lakeview | 1405 W. Irving Park Rd.) |
Browse the broader spectrum of British cuisine, including cheeses, chocolates, biscuits, and crisps.
ITALY |
J.P. Graziano Grocery Co.
(West Loop | 901 W. Randolph St.) |
Look for the antipasta tray, which is pretty much designed for marathon TV viewing.
|
Eataly
(River North | 43 E. Ohio St.)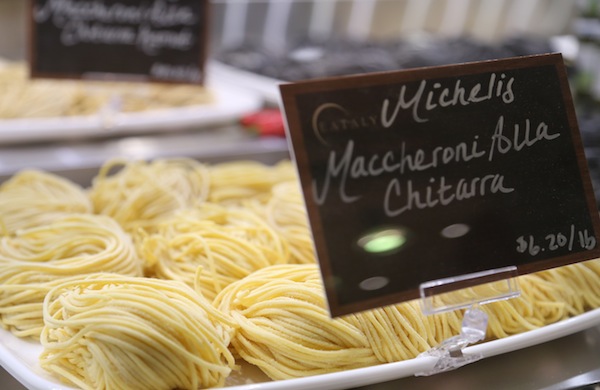 Sneak a draft brew at Eataly's second-floor birreria while you navigate the fresh pastas, seafood, and meats at the butcher's counter. Come prepared: Eataly is big—so big, it's almost its own country. Read our travel guide to navigate its aisles smoothly.
NORWAY |
Wikstrom's
 (online-only store based out of Palatine) | 
Look for Göteborg sausage and limpa bread.
SWEDEN |
The Sweden Shop
 (North Park | 3304 W. Foster Ave.) | 
Look for lingonberry preserves and Arvid Nordquist coffee.
SWITZERLAND |
Teuscher Chocolates of Switzerland
 (River North | 900 N. Michigan Ave., Level 5) | 
Look for Swiss chocolate bars and truffles.
EASTERN EUROPE |
City Fresh Market
(
West Rogers Park | 3201 W. Devon Ave.
and
West Loop | 117 N. Clinton St.
) |
Look for burek, a savory baked pastry of phyllo dough filled with cheese, meat, or vegetables, made in-house.
SOUTH KOREA |
Joong Boo Mart
(Avondale | 3333 N. Kimball Ave.)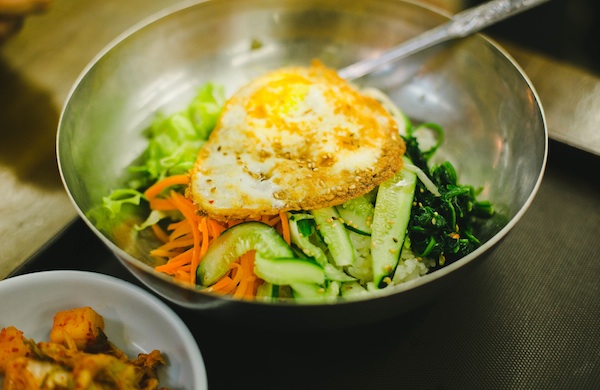 Before hitting the aisles, stop at the café for a fresh-made bowl of veggie bibimbap. As
Chic-A-Go-Go
star Mia Park taught us, douse the dish in equal parts of the oil and hot sauce, then slice the egg with a spoon, then toss everything, making sure egg, rice, and veggies get equally coated with the bright-red sauce.
CHINA |
Richwell Market
(Chinatown | 1835 S. Canal St.)
Look for hoisin sauce, numerous different dumplings, and fresh ginger. Then, stop by
Hong Kong Market
(Chinatown | 2425 S. Wallace St.)
for fresh scallops, a variety of noodles, and ingredients for a hot-pot meal, including broths and thinly sliced meats.
JAMAICA |
Old World Market
(Uptown | 5129 N. Broadway, #1) |
Even though Jamaica isn't a top Winter Olympic competitor, the spirit of everyone's favorite Olympic film,
Cool Runnings
, is alive and well here. Look for scotch-bonnet peppers, jerk seasonings, and goat meat.
Eataly photo: Melanie Zanoza Bartelme, Groupon; Joong Boo Market photo: Stephanie Bassos, Groupon