GROUPON GUIDE TO SAN FRANCISCO
5 Must Try Vegetarian Restaurants in SF
BY: Anjali Shah |
Nov 1, 2013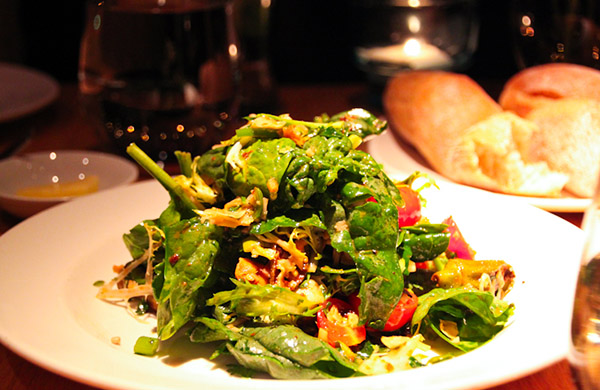 As a Vegetarian, it can often be challenging to find upscale, flavorful, hearty, vegetarian-friendly restaurants when dining out. Many
restaurants in San Francisco
have a handful of vegetarian appetizers and entrees, but there are a few restaurants really raising the bar for vegetarian cuisine. Here are five must-try vegetarian restaurants in SF - ones that will satisfy even the most die-hard of meat eaters!
#1: Greens Restaurant
Located in the San Francisco Marina, with breathtaking views of the
Golden Gate Bridge
, Greens is 100% vegetarian and focuses on highlighting local, organic produce in their dishes. Open for over 30 years, Greens has become an SF institution with vegetarians and non-vegetarians packing their rustic, warmly-lit restaurant nightly. Their menu changes seasonally, the food is hearty and filling, and the dishes are full of surprising flavors.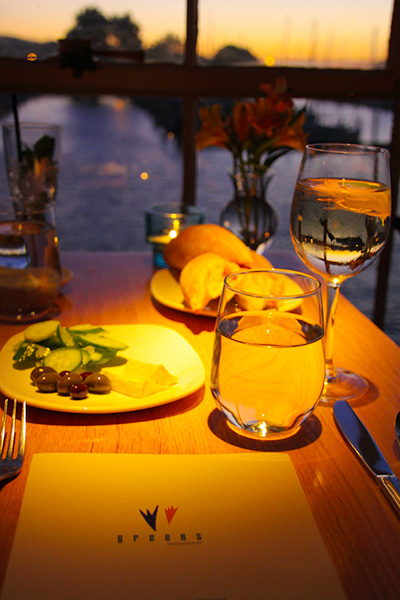 #2: Millennium Restaurant:
Upscale, gourmet, and 100% vegan: Millennium is committed to making vegetarian dining fun and exciting. All of their dishes are non-GMO and animal-free, and their cuisine has multiple ethnic (Asian, Latin, Indian) influences. Their menu offers complex, varied, and generous meals with breathtaking presentations, keeping diners on their toes.
#3: Dosa:
South-Indian food with a twist,
DOSA
serves cuisine that is primarily from the Southern states of India which include Karnataka, Tamil Nadu, Kerala, Andhra Pradesh, and Goa. Their menu isn't exclusively vegetarian, but there are many outstanding options for vegetarians. Fresh vegetables, fruit, rice, and spices like mustard seeds, tamarind, curry leaves, coconut, cilantro, and red chiles dominate the flavor profile of this restaurant. Their cocktails serve up a similar spicy flair, and the ambiance is hip and trendy. Absolutely one of the best Indian restaurants in SF.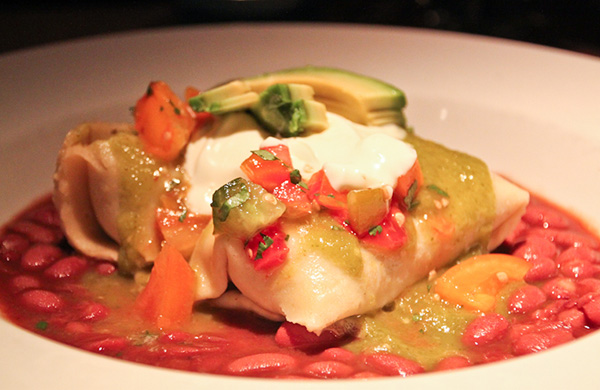 #4: Gracias Madre
Local, organic, and 100% vegan,
Gracias Madre
is located in the Mission and was created to serve a void in the vegan-Mexican food space. Everything at
Gracias Madre
is homemade, down to their tortillas and tamales (hand-made from non-GMO organic heirloom corn, some of which is grown by them on their own farm). All of their cheese, milks, and ice creams are made using nuts - but their food is so authentically Mexican that it's almost impossible to tell the difference. The restaurant is lively and always full, and they don't take reservations, so get there early to avoid a long wait.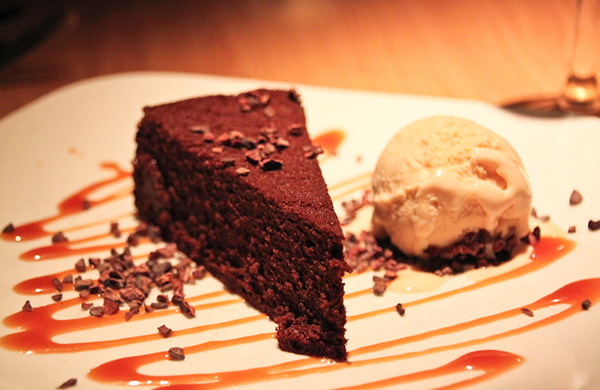 #5: The Plant Cafe
This cafe grew out of the owners' desire to make local, organic, vegetarian-friendly food affordable and accessible. With 6 locations in the Bay Area (including one at SFO Terminal 2), this restaurant is slowly spreading its mission to promote the well-being of people and the planet. All of their produce is seasonal and from around the Bay Area, and their meat/seafood is free-range, wild and sustainable. Their menu is diverse, providing options for carnivores, vegetarians and vegans alike. The freshly made juices and smoothies are an absolute accompaniment to any meal; and their entrees are comprised largely of contemporary California cuisine and Asian inspired flavors. For the best dining experience, visit their location on Pier 3 on the Embarcadero and if the weather is nice, enjoy your meal on their outdoor patio overlooking the bay.
BY: Anjali Shah
Anjali Shah is a food writer, certified health coach, and owner of The Picky Eater, a healthy food and lifestyle blog. She taught herself how to cook and now creates healthy, flavorful recipes made with simple, wholesome ingredients. A Bay Area native and a self-proclaimed "foodie," Anjali has become an expert on all things food & health in the SF Bay Area. Through her blog, The Picky Eater, Anjali shares her passion for local finds and tasty, healthy cooking.
Vegetarian Restaurants Deals in San Francisco