8 Local Food Events Not to Miss
BY: Kristin Price |
Mar 18, 2014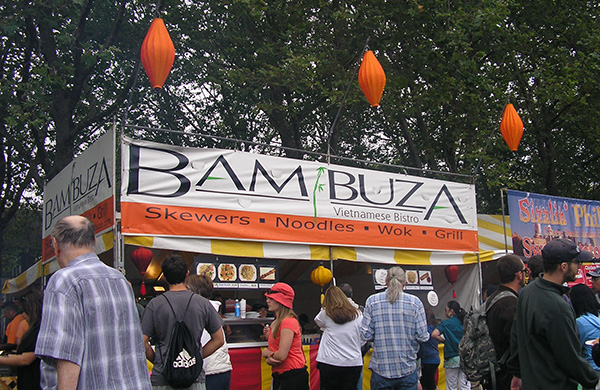 Seattle is abundant with local food events providing opportunities for the community to celebrate the area's incredible dining options. These eight events, held throughout the year, are must try events for any food lover hungry to experience all of the amazing food, restaurants and culinary talent that the Seattle area has to offer.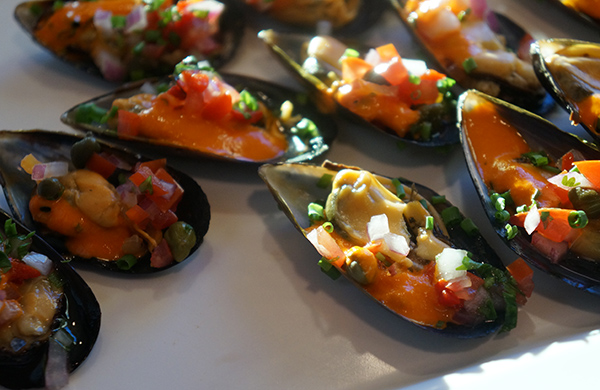 Seattle Food and Wine Experience
For over six years this annual one-day fundraising event, typically held the last Sunday in February at the Seattle Center Exhibition Hall, has offered guests a way to sample and compare wines from different regions around the world. The event, produced by Peha Promotions, showcases new and interesting products from over 185 participating vendors while raising funds for a charitable cause.  "Every year the amount raised for charity increases along with consumer interest. Working with an organization like Les Dames d'Escoffier, the events charitable partner, brings in additional talent through its member base and gives the event a soul and worthy purpose; and that is good for everyone!" says Jamie Peha, event producer. Get your tickets early! This event, appropriate for the over 21 set, sells out each year.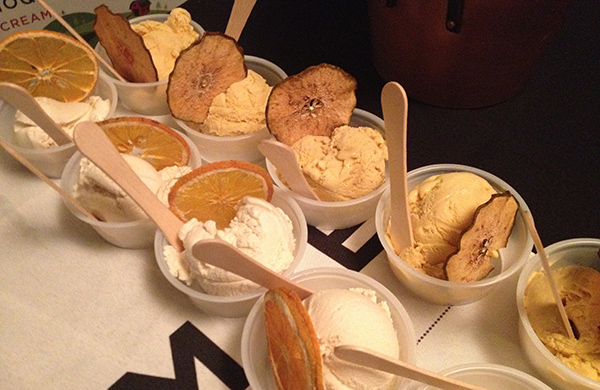 Dine Around Seattle
For over 10 years this month-long event (held twice a year - in March and November) has been giving diners the opportunity to support local business while sampling some of Seattle's finest restaurants at a great bargain. Dine out a participating restaurant during this event for just $30 and enjoy a 3 course prix-fixe menu which includes a starter, entrée and dessert (beverages, tax and gratuity are not included). Some venues also provide 3-course lunches for $15. The event runs each week from Sunday through Thursday for dinner, and Sunday through Friday for lunch. Dine Around Seattle is produced by the Seattle Good Business Network, a non-profit network of residents and local businesses whose mission it is to build a vibrant, self-reliant local economy. No tickets are required but reservations at individual restaurants are recommended.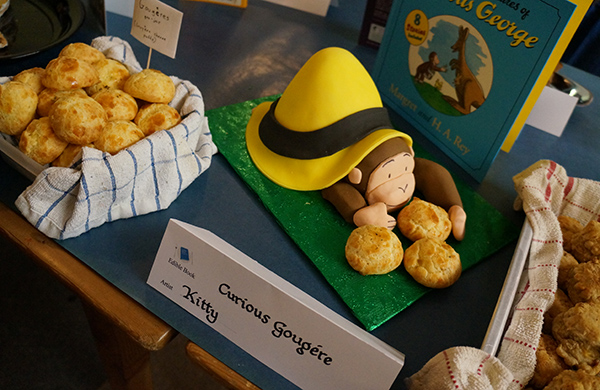 Edible Book Festival
Many have been saddened by the demise of The Edible Book Festival held in Seattle for several years. But not to worry, this popular event has been reinvented by the Lake Forest Park-Shoreline Arts Council and now takes place annually in March just north of Seattle at Third Place Commons in Lake Forest Park.  This lively afternoon event allows for amateurs to be creative and to compete. Participants are invited to create an "edible book" (sweet OR savory) inspired by a book but made out of edible ingredients. "Books" are displayed, then judged and prizes are awarded in several categories including "Most PUNderful", "Most Appetizing" and the "Peoples' Choice" award that is voted on by all in attendance, then everyone shares in the celebration by eating the creations together. Anyone, at any age, can participate - there are three age groups: Grades K-6, Grades 7-12, and Adult. It is free to enter the competition as well as to attend.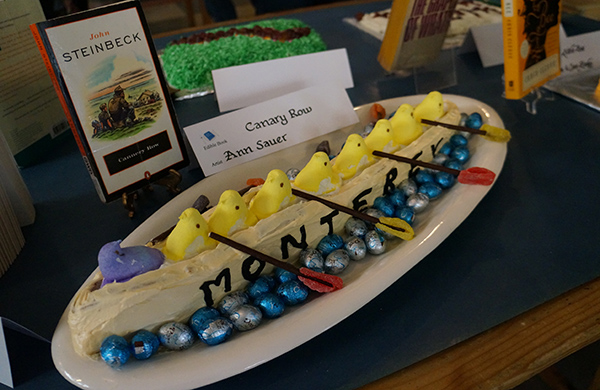 Taste Washington
Taste Washington offers attendees, 21 and over, the opportunity to eat, drink and learn by featuring tastings, seminars, a chef's stage and dozens of exhibitors at this annual two-day weekend event held at Century Link Field Event Center in late March. Over fifty local restaurants paired with wines from Washington area wineries are the highlight of this event that celebrates the food and wine of our unique region.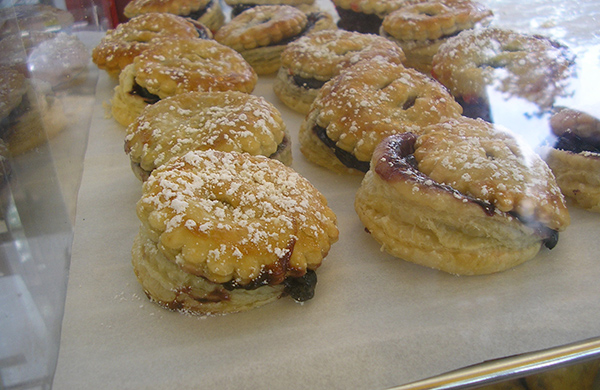 Seattle Restaurant Week
This event, produced by The Seattle Times and operated by Seattle Restaurant Cooperative, was originally created by local restaurateurs coming together to thank diners for their support of Seattle's restaurant community. The ten day promotion, held twice annually in April and October, highlights over 160 restaurants throughout King County. For $28 per person a 3-course prix fixe dinner menu at each participating restaurant features an appetizer, entrée and dessert, with at least three options under each course (does not include drinks, tax or tips.) Many venues also offer a three-course lunch for $15. Seattle Restaurant Week menus are not available on Fridays and Saturdays and advance reservations can be made by contacting the restaurants directly.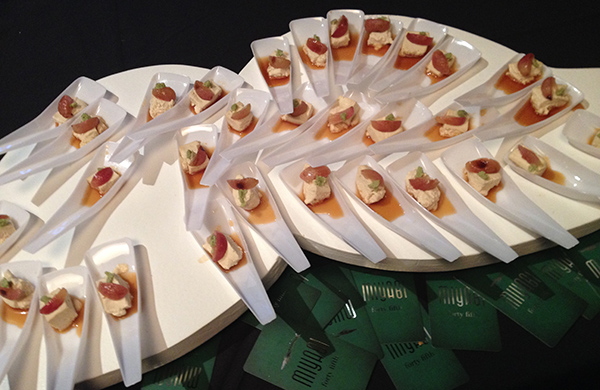 One cannot speak of food events in Seattle without the mention of the largest and longest running food centric event in town. Sponsored by Groupon, the Bite of Seattle takes over the Seattle Center for three days each third weekend in July. The Bite of Seattle was created in 1982, during a recession, to encourage the community to continue dining out. This event showcases over 60 Seattle area restaurants, 30+ food product companies, features beer and wine gardens, Seattle-area celebrity chefs performing live cooking demonstrations, entertainment stages, family activities, a craft beer tasting, a Washington wine tasting and much more, all while supporting local charities. Entry to the event is free but individual rates apply at each booth for food samples.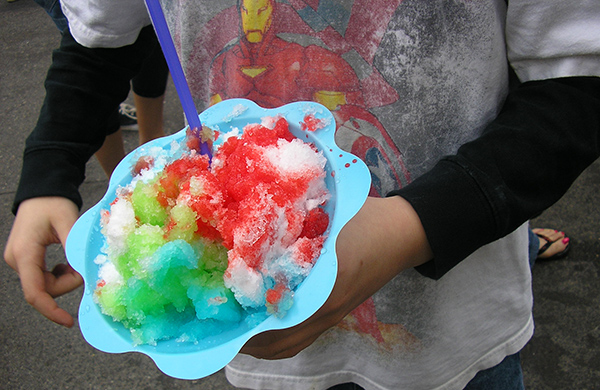 Burning Beast
More adventurous food lovers are encouraged to get back to nature for this annual one day summer-time event set among 360-acres of forest and glade at Smoke Farm, a retired dairy in Snohomish County, situated along the Stillaguamish River. Burning Beast is a meat eater's dream featuring the talents of more than a dozen Seattle chefs preparing sustainably raised meats and fish using the most basic tool available to man – fire! Proceeds from Burning Beast benefit the educational, environmental and cultural projects at Smoke Farm, a project of the Rubicon Foundation.  Act fast when these tickets go on sale though - this event sells out within a matter of hours!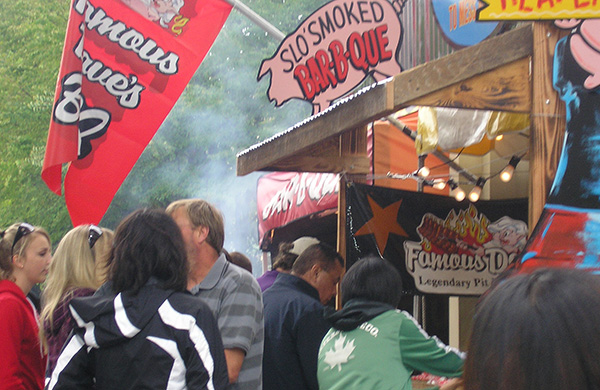 Foodportunity
This intimate event provides an opportunity to get up close and personal with, ask questions of and get inspiration from local restaurants, chefs, food purveyors and cookbook authors. Foodportunity also features an abundance of food samples from the highlighted businesses all in one evening at Tom Douglas' Palace Ballroom in Downtown Seattle. It was started in July 2009 by founder Keren Brown, author of Food Lover's Guide to Seattle, as a quarterly networking event for food lovers and people in the food industry. "I started it because I felt a need to hang out with more people who have a passion for food. It started off as a small food blogger event and blossomed into Foodportunity." says Keren. This event typically sells out quickly, so be sure to follow Foodportunity on social media or sign up on their website to receive notifications about upcoming dates.
Can't make it to these events? Explore the Seattle food scene with our restaurant deals.
BY: Kristin Price
As a food lover and writer, Kristin, a Seattle native with many years of experience producing special events, understands just how much of a role food plays in our enjoyment of life's special moments. Since 2010 she has been helping readers of her blog, KristinPotPie - Savoring Delicious Celebrations, discover just how delicious life can be by sharing her recipe for making all of the moments in life celebratory through culinary delights, entertaining ideas and all the must-see and do experiences around her beloved city.