Adam Rapoport of "Bon Appétit" on Chicago Dining
BY: Hillary Proctor |
Oct 19, 2022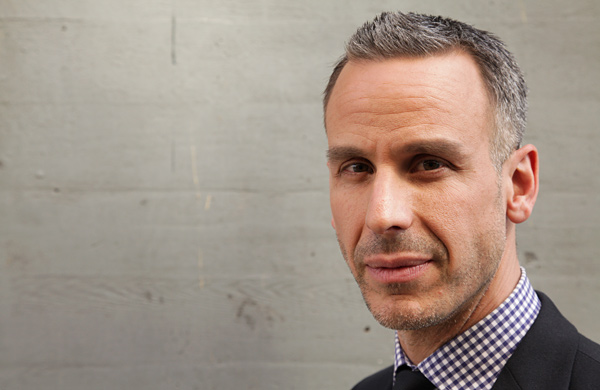 As the editor in chief of Bon Appétit magazine, Adam Rapoport knows a thing or two about Chicago's world-class restaurant scene. But as much as he keeps up on the trendiest openings, he still has a soft spot for the city's classics. Rapoport told us where he chose to dine while he was in town for Chicago Gourmet at Millennium Park and why he's ready to make the transition from summer to fall flavors.
GROUPON: What restaurants are you checking out during your weekend in Chicago?
ADAM RAPOPORT: I'm trying to go to Avec [615 W. Randolph St.] tonight with my wife, who's in town, and just have a little date night and sit at the bar there. [Update: He did.] We went to Gene & Georgetti [500 N. Franklin St.], old-school, with [restaurant editor] Andrew Knowlton on Thursday night and had more than a few drinks there and some food. Very Chicago. As much as I love the new places, I really love the old places, and that almost reveals a bit more about the city's fabric and character.
And last night after the Hamburger Hop [the opening event of Chicago Gourmet where 15 chefs competed for best burger], ironically, we went with Hugh [Acheson] and some friends to Au Cheval [800 W. Randolph St.]. Love the burger there, and it's just a really fun place. And that place was packed. We had to wait an hour to sit down. We went to the bar across the street, Holiday [740 W. Randolph St.]. I love coming to Chicago—there's so many great new restaurants combined with the old restaurants that it makes a really dynamic restaurant town these days.
G: I see someone brought in Intelligentsia iced coffee for you. Any other little things you have to have while you're here?
AR: Yeah, I'm an Intelligentsia [multiple locations] fan. And I still like a Chicago hot dog, Harold's fried chicken [multiple locations], all those sorts of things. The essential Chicago things. Like I said, I'm a big Chicago fan. It's a beautiful city—in September. I don't know if I need to come back in February, but right now I'm very glad to be here and it's a fun weekend for me.
G: Is there anything you've been tired of eating lately?
AR: Well, this is not a knock, but I was lucky enough to spend a lot of my summer out on the North Fork of Long Island, and the produce out there is phenomenal. There's farm stands everywhere. But I ate so much corn and so much tomatoes that by the time September came around, I'm like, "All right, I don't need to see another heirloom-tomato salad for another 10 months."
G: Yeah, I've noticed there's a ton of corn in the tastings today—it's still warm out and everyone's excited about it.
AR: And that's how it should be, you should eat seasonally so that by the time the season ends, you can be like, "OK, I'm done with that." But when it comes back around 6, 8, 10 months later, you're so excited for it. That's how you should eat. But yeah, I got more than my fill of corn, tomatoes, peaches, all that stuff. And it was wonderful, but I've moved on and now I'm ready for fall. Crispy pork, apples, roasted root vegetables, all that good stuff.
Photo courtesy of Isabelli Media Relations