GROUPON GUIDE TO WASHINGTON-DC
Allagash White Is the Original Gateway Beer
BY: Shannon Jewitt |
May 30, 2014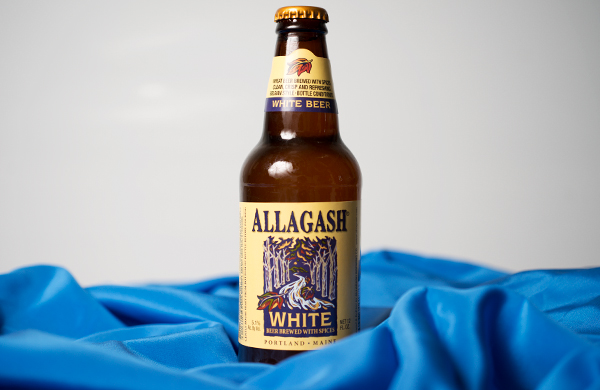 There are almost 3,000 craft breweries in the United States. In this edition of Beer Stalker, we investigate Allagash Brewing Company's Allagash White, its not-so-warm welcome from the public, seafood pairings, and what the nearly 21-year-old beer would have as its first drink.
The beer:
Allagash Brewing Company
's Allagash White
Malts:
Raw and malted wheat, two-row barley
Style:
Belgian white ale
Hops:
Tettnang, Saaz, Perle
Color:
The pale yellow of the sun in an old cartoon
What was the inspiration for Allagash White?
When Rob Tod moved out to Maine to start Allagash Brewing Company, he already had eyes for another beer: Celis White, created by Pierre Celis. "He really just loved the idea of trying to make a Belgian-style white beer because he had fallen in love with that beer," said Dee Dee Germain, a member of the marketing team and occasional brewer at Allagash.
Did the public greet Allagash White with open arms?
Not exactly. Today it's the brewery's most popular beer, but that was not the case originally. When it was first produced in 1995, there weren't a lot of other white ales on the market. "Consequently, it was hard to sell because everybody was like, 'Why is it cloudy? What's wrong with it?'" Germain said. But it got people's attention. Then and even now, the complex but approachable "gateway beer," as Germain called it, often serves as craft-beer drinkers' first beer.
Where's the best place to drink this beer?
"Belgian beers in general pair really well with food," Germain said. "We hope people drink it just hanging out on the deck, too, but I think we think it really shines as a food beer." She recommended pairing it with seafood. "There's something about the citrus notes and a lobster roll or crab cakes that just really works well."
What summer activity does Allagash White have most in common with?
Tumbledown Mountain lies near Allagash's home of Portland, Maine. Atop the mountain is a lake, which is perfect for taking a dip after hiking the mountain. Germain said she hopes Allagash White is as refreshing as a sojourn in that lake.
The beer was first brewed in 1995, making it almost able to legally drink. So what's its first drink?
A sour beer. "It would want to experiment in its own genre of belgians," Germain said. Specifically, she thought it would drink
Cantillon Brewery
's Gueuze. However, there are also a few white ales she'd suggest, including
Boulevard Brewing Co.
's Zon,
Avery Brewing Co.
's White Rascal, and
De Brabandere
's Wittekerke.
Photo by Andrew Nawrocki, Groupon
Shop for local deals in beer, wine, or spirits.
Read more Beer Stalkers and check out more craft-beer coverage on the Guide.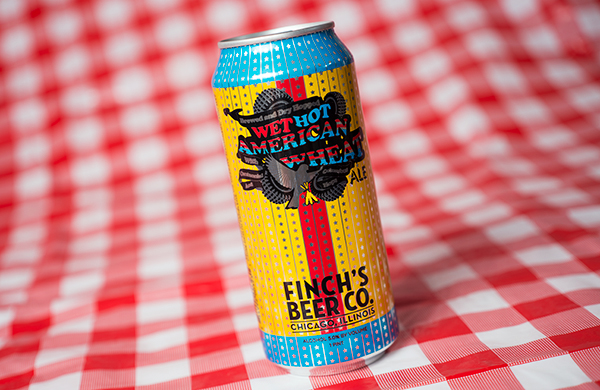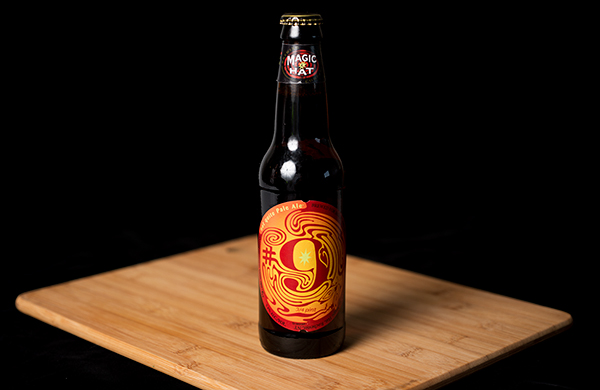 Magic Hat #9
We talk to Magic Hat's brewers about the origins of their name and why #9 isn't one of those sickly sweet fruit beers.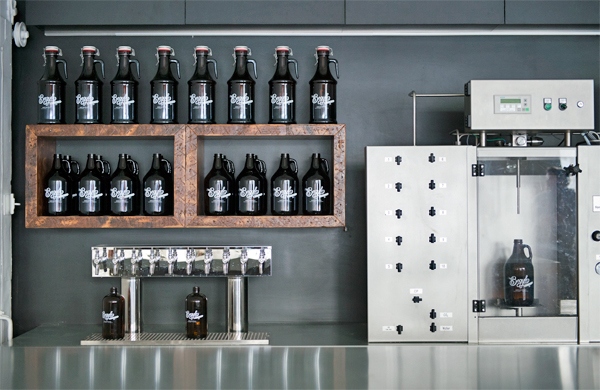 Craft Beer Coverage
Beer tastings, interviews about beer, pairings for beer, and beer news best read while drinking a beer.