America's Best Truck Stops
BY: Eddie Carroll |
May 29, 2015
A truck stop is not just a rest area. For some, it's a diversion from the seemingly endless stretch of pavement that connects a starting point to a destination. For others, it's a home away from home. When truck stops first appeared in the 1940s, they served mostly as diesel sources for commercial trucks, as it was still uncommon for household cars to travel long distances. That changed in the 1950s, when President Eisenhower signed off on the Interstate Highway System and long road trips started to boom. Truck stops evolved from simple places to fill up to full-fledged highway oases, sprouting showers, diners, and other amenities for weary motorists in need of a break. And a select few stand as singular destinations worth a trip all in themselves.
Iowa 80
Exit 284 on I-80, Walcott, IA
A Small Town In Itself

Dubbed the "World's Largest Truck Stop," Iowa 80 is practically big enough to justify its own Highway Department. With enough parking for 900 semi trucks, 250 cars, and 20 buses, the 100,000-square-foot main building includes a movie theater, barber shop, dentist, and truck-parts store—specializing in chrome—with more than 50,000 items. More fun facts: Iowa 80 serves more than two million cups of coffee annually, and an average month's worth of toilet paper would reach the I-80 marker 55 miles away.
Jubitz
Exit 307 on I-5, near Portland, OR
Nightly Entertainment
Ponderosa Lounge at Jubitz keeps minds off the road with nightly entertainment, live music, and dancing, as well as with games of pool and video poker. The Lounge's inviting atmosphere carries over to the stop's hot-tub-equipped hotel suites and numerous other onsite amenities, all of which helped Jubitz earn the title as "World's Classiest Truck Stop" from FOX Travel Channel back in 2003. Find hotels in Portland.
South of the Border
I-95 near Hamer, SC
Reptile Lagoon and Amusement Park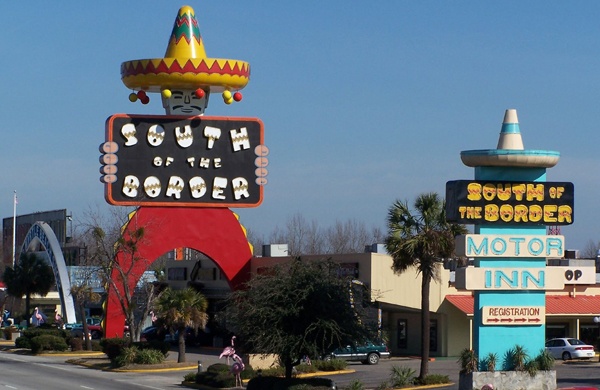 With kid-sized bumper cars, a carousel, and a pair of 18-hole miniature golf courses, South of the Border's amusement park known as Pedroland gives kids a place to horse around besides the backseat. But real animals live within the Reptile Lagoon, an indoor terrarium populated by crocodiles, alligators, snakes and turtles. Visitors can also ride a glass elevator 200 feet up to the sombrero-shaped observation tower for a 360-degree view of the Carolina countryside.
R Place Restaurant
Inside Morris Travel Center, near Morris, IL
Four-Pound Burger Challenge
R Place Restaurant isn't notable for taking a break so much as beginning another long haul: the Ethel Burger Challenge—a meaty marathon that, for those who finish all four pounds, earns a spot on the Wall of Fame. Better save room for dessert, though, particularly the homemade pastries from R Place's bakery. Find hotels in Morris.
Dysart's Truck Stop
Exit 180 on I-95, near Bangor, ME
Small-Town Hospitality
This family-owned stop specializes in all things blueberry, from pancakes and waffles to slices of homemade pie. After refueling on the gigantic portions of comfort food, visitors may want to take a breather to tackle high scores at arcade, get a trim at its barbershop, or surf the web with free WiFi. Find hotels in Bangor.
Little America
Exit 198 on I-40, near Flagstaff, AZ
Gateway to Nature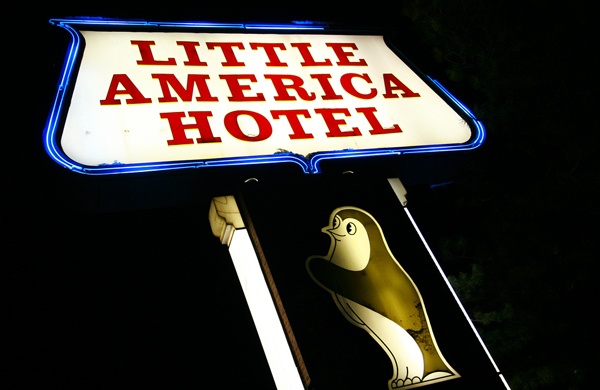 Set among 500 acres of ponderosa pines, Little America trades the open highway for the intimacy of nature. The fill-up stations, sprawling convenience store, and restaurant (complete with 50-cent ice cream cones) have all the requirements of a truck stop, but its location near the Colorado Plateau sets Little America a unique destination. In fact, it is within 80 miles of the region's biggest natural attraction, the Grand Canyon. Find hotels in Flagstaff.
Billy Bob's Texas
Off I-35W in Fort Worth, TX
Rowdy Honky Tonk
As the self-proclaimed "World's Largest Honky Tonk," Billy Bob's Texas isn't technically a truck stop—but the steady stream of incoming truck drivers grant it de facto status. The 100,000-square-foot space can hold up to 6,000 guests, who come from all over to see concerts and real-life bull riding. On a busy night, Billy Bob's sells upwards of 15,000 beers and at least a few orders of calf fries—actually deep-fried calf testicles. Find hotels in Fort Worth.
Johnson's Corner
Exit 254 on I-25 near Johnstown, CO
Famous Cinnamon Rolls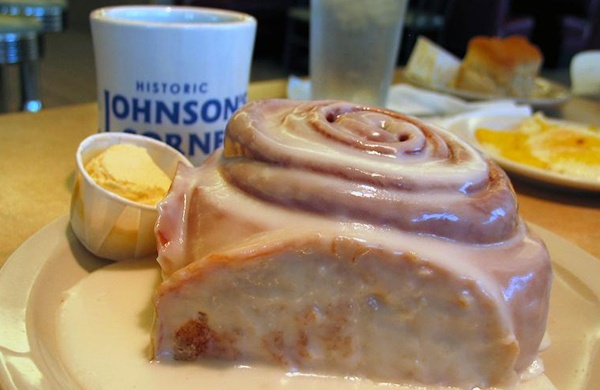 The homestyle cooking and hospitality at Johnson's Corner doesn't just make it a must-stop for truckers: it also earned the diner a spot on Travel & Leisure's "Best Breakfasts in the World" list in 1998. Though it was also featured in the 1995 film Larger than Life starring Bill Murray, Johnson's Corner has a bigger credit to be proud of: specifically, its incredible cinnamon rolls.

Photos: Truck Stop Sign – Jeff Turner via Wikimedia Commons (CC BY 2.0); Iowa 80; South of the Border – rvaphotodude via Flickr (CC BY-SA 2.0); Little America – Seth Page via Flickr (CC BY-ND 2.0; cropped); Johnson's Diner – Michael Stern via Roadfood.com
Rev Up with These Related Reads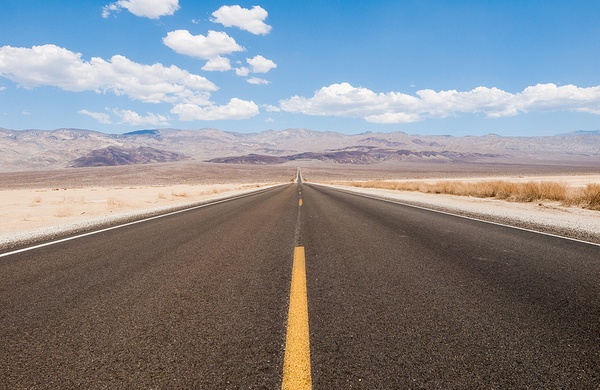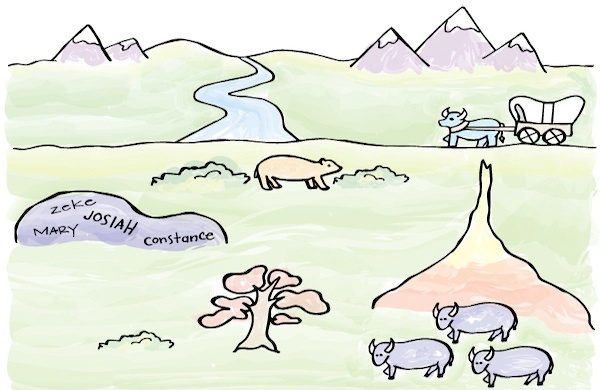 BY: Eddie Carroll
Guide Staff Writer
Eddie Carroll is one of three Eddie Carrolls in his family. When he's not writing, Eddie enjoys baseball, hiking, and building blanket forts.