How to Plan a Road Trip Using Glow Sticks and Tinfoil
BY: Rashawn Mitchner |
May 11, 2015
Whether it's a three-day weekend or a three-month journey across the country, a road trip is all but guaranteed to spawn vacation stories you'll want to tell again and again. The dream of the open road still has the same appeal as it did 50 years ago, and technology has made it much easier to plan.

Travel writer Michelle Bucher has spent six years road tripping across North America with her friends. She documents the group's adventures—like driving from Vancouver to California to Arizona to Texas to Las Vegas and back in just five days—on her website, Road Trip Blogger. Read on for her best advice about how to plan a road trip.
How to Plan Your Route
Use Google Maps. It almost goes without saying, but it must be said: Google Maps is invaluable to a road tripper. Check out what towns are between your destinations to find out if there's anything you want to see along the way, then you'll be able to plan how long the trip will take.

Crowdsource ideas through social media. On one road trip, Bucher wrote her Road Trip Blogger Twitter handle on the back of the car with whiteboard markers to encourage people to tweet at her. "We drove across Canada, down to Florida, across to California, and back home, and we had people live tweeting us from the road. It was so fun."

Search apps and websites. Pinterest (and the The Guide!) can help you find cool ideas like a modern-day Oregon Trail road trip, or quirky roadside attractions like the Extraterrestrial Highway, a Nevada state route said to have lots of UFO activity. Bucher's crew decided to make their trip there extra special: "We actually brought tinfoil and alien masks and we kind of wrapped ourselves in tinfoil for funny pictures."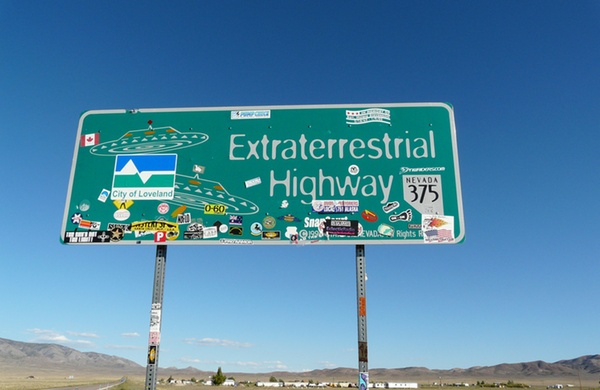 Plan on driving at night. You'll typically hit less traffic and have more time for sightseeing. "If we can get to a destination like San Francisco first thing in the morning, then we have all day to go explore, do things like Alcatraz, eat some shrimp … and then try and hit the road after dinnertime," Bucher says.
How to Budget
Estimate gas prices. Bucher estimates that fuel counts for at least 50% of her costs on road trips. Try using Google Maps to map out your route mileage and roughly calculate your gas costs.

Get creative to save on lodging. Consider bunking with friends or family who live along your route and go camping in national and state parks. Living out of your car and camping can also shake up your hygiene routine. If you want to freshen up, keep an eye out for gyms or water parks. "You can do a quick dip in the pool or the hot tub—which is sometimes well needed—and then just have a nice shower and head back on the road," Bucher says.


Bring a cooler. "We always like to bring our own food to start, just to save on some of the costs," Bucher says. A steady supply of food in your car also means fewer stops.

Don't forget about incidentals. Bucher and her friends "always throw in a $200 or $300 buffer" for things like souvenirs, entrance fees for attractions, and parking.
What to Pack
Stuff to make the drive fun. "We started off our first road trip with the LMFAO CD, and so we've just kinda made that a tradition," Bucher says. Check out our recommendation for a road-trip mix kids and adults alike will enjoy.

Anything to keep you comfortable. A pillow and blanket are must-haves. You'll also want something to keep you entertained for those long stretches when someone else is behind the wheel.

An emergency kit. This usually includes things like jumper cables, water, snacks, and a flashlight, but Bucher has found ways to improvise. "We always travel with glow sticks, just because they're fun," she says. "But we've actually had to use them a few times, kind of as road flares and just to make sure no one hits us when we've had troubles."


Photos: Desert Road by William Warby under CC BY 2.0; P1030977 by Steve under CC BY-SA 2.0
BY: Rashawn Mitchner
Rashawn hopes to eventually pack her Kindle and trail mix for a trip that requires a passport. For now, she visits US cities with microbreweries and nice views.