An Oregon Trail Road Trip for Modern Travelers (or Settlers)
BY: Lisa Farver |
Mar 31, 2015
Internet users were recently stricken with bouts of nostalgia and virtual dysentery when the classic Oregon Trail computer game was released for free online. During the game's heyday, it was the closest a young student could get to experiencing life on the westward route mid-1800s settlers traveled to get from Independence, Missouri, to Oregon's fertile Willamette Valley.

Back then, the entire trip usually took about five months. Today, with a car and a party of hardy friends, you can traverse the route on an Oregon Trail road trip in a handful of days. Here's how.

The Oregon Trail begins in Independence, a town 10 miles east of Kansas City. For the most authentic experience, this is where you should start. Stop at Matt's General Store (or a similar outlet) to stock up on supplies first. Here's a list of things to procure.

Oxen: 0
Reading material: Outdoor Life and other practical magazines
Travelin' tunes: an 8-bit version of "Home on the Range" and Woody Guthrie's "Oregon Trail" for your MP3 player
Wagon axles: 0, but you may want a tire inflator
Food: 4–5 pounds of road-trip snacks

Press SPACE BAR to leave the store.

Hit the road as early as you can—it takes about nine hours to get to the first stop, Chimney Rock. That's 38 days less than it took in 1850!
Next landmark: Chimney Rock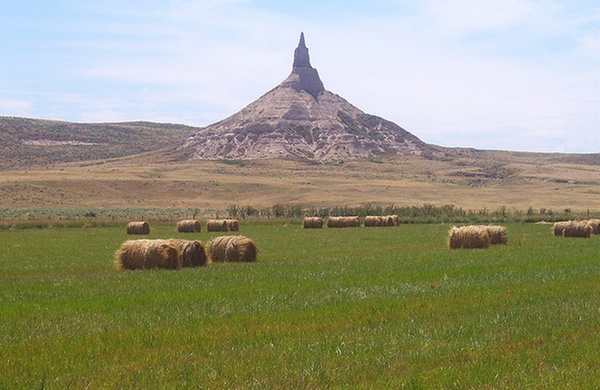 Travelers along the Oregon Trail used Chimney Rock as a benchmark for their progress as they made their way through the Platte River Valley in Nebraska. Unlike them, you won't have to choose between fording the Platte River and taking the ferry to get to this National Historic Site—US Route 26 takes you right there.

Why it's cool: A monolith more than 4,000 feet tall, Chimney Rock appears on the back of Nebraska's state quarter.
Miles traveled: 580
Next landmark: Independence Rock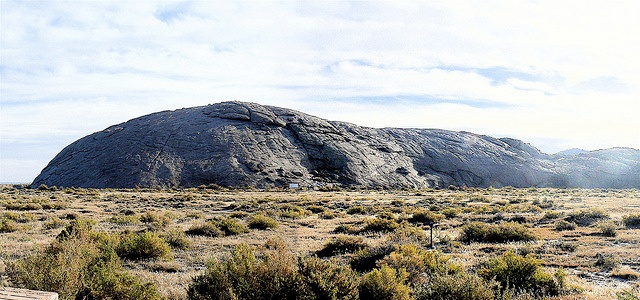 In central Wyoming, you'll find Independence Rock, a massive granite formation the length of six football fields. If you were a traveler on the Oregon Trail and hadn't reached this rock by the Fourth of July, it meant you were running behind schedule and it was time to speed up to a grueling pace!

Why it's cool: You can still see where Oregon Trail travelers carved their names into the rock. Jacob wuz here, indeed.
Miles traveled: 830

Next landmark: Fort Boise (AKA Boise)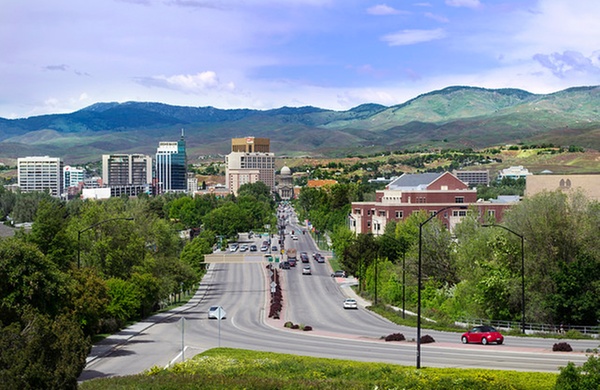 Fort Boise was a crucial stop on the Oregon Trail, as it was the final place to stock up on supplies for the homestretch. Now known simply as Boise, it's Idaho's capital and one of the fastest growing cities in the United States. Lonely Planet calls it "understated, underrated, and underappreciated."

Why it's cool: Boise has the largest Basque population in the United States; about 7% of the city's residents can trace their roots back to Basque Country in northern Spain.
Miles traveled: 1,460

Find hotels in Boise—they'll be much more comfortable than sleeping in a wagon.
Next landmark: Barlow Road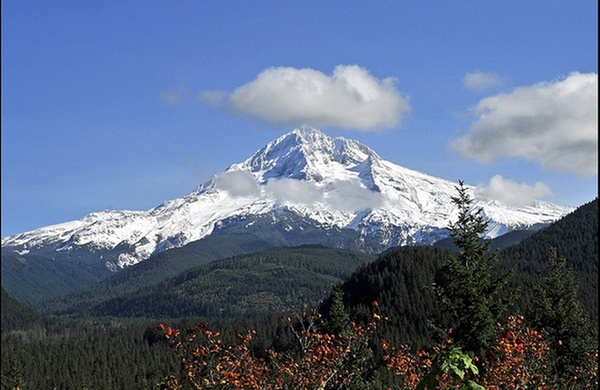 Barlow Road marked one of the last legs of the Oregon Trail, but it was also one of the most grueling stretches. When the road was built in 1846, it served as the only route of passage over the Cascade Range. On your Oregon Trail road trip today, you can hike the trails in Mount Hood National Forest that were once part of the historic road—and still look much like they did when wagons traversed them.

Why it's cool: You'll encounter Mount Hood, Oregon's tallest mountain—a truly majestic sight.
Next landmark: Portland
Miles traveled: 1,860
Final stop: Portland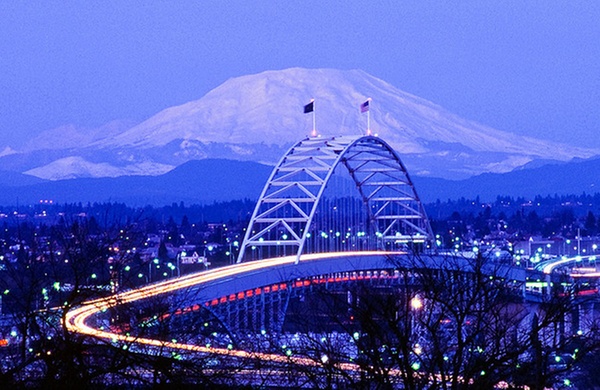 Congratulations! You've reached the Willamette Valley, home to Oregon's best-known city, Portland. In the 1800s, the fertile valley was praised as a "land of milk and honey." Today, you can celebrate the end of your Oregon Trail road trip with an award-winning pinot noir from one of the area's more than 200 wineries.

Why it's cool: Immortalized in the sketch-comedy show Portlandia, the city is a laid-back mix of craft breweries, independent bookstores, and restaurants that serve locally sourced bison burgers—a leisurely alternative to carrying 100 pounds of bison back to your wagon.
Miles traveled: 1,920


Images: Illustration by Jess Duff, Groupon; Chimney Rock by Steve Cornelius under CC BY-ND 2.0; Independence Rock by Larry & Teddy Page under CC BY 2.0; Obligatory Boise Shot by isvend09 under CC BY-ND 2.0; Top of Mt. Hood, Oregon by Tony Fischer under CC BY 2.0; Mount St. Helens from Portland Oregon by Keith Skelton under CC BY-ND 2.0
BY: Lisa Farver
Lisa is a travel writer who once drove from Chicago to Tybee Island in the middle of the night on a whim. In her spare time, she bakes cakes that resemble faces.
Air-Inclusive Travel Deals