Be the Cool Santa with These Music Gift Ideas from Logan Hardware
BY: Kelly MacDowell |
Dec 5, 2013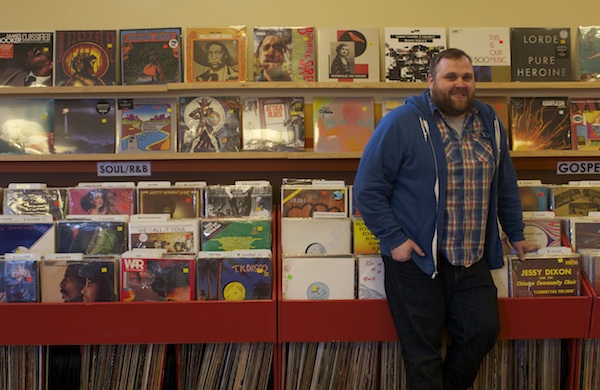 Determined to buy the best holiday gifts of their lives, Groupon's Style & Beauty writers sought shopping advice from local experts. Click here for guides to buying presents for the fitness lover, foodie, or coffee addict in your life.
Logan Hardware
(2532 W. Fullerton Ave.) co-owner John Ciba isn't
one of those people who rolls his eyes when Christmas music comes on
. In fact, he has a passion for holiday tunes that runs deeper than Santa Claus's bottomless gift sack. "As I get older, it's one of the only things that can really put me in the Christmas spirit," John says. "Playing Atlantic's
Soul Christmas
LP, Donny Hathaway's 'This Christmas,' or Charles Brown 'Baby Please Come Home for Christmas,' alongside rewatching
Home Alone
, will always put me in the mood to decorate the tree." He recalls listening to the Atlantic compilation as a child and how the welcome smell of furniture polish hung in the air as he and his family cleaned the house for Christmas Day gatherings. John's relationship with the holiday genre seems overwhelmingly positive, but when pressed, he does admit disdain for one album: "My Dad has always played the Mighty Blue Kings'
[The] Christmas Album
, and if nobody ever heard it again the world would be a better place." In the interest of helping people avoid such duds, John shared his advice on finding the best gifts for fellow music lovers.
How to Shop
Venture beyond your go-to record store:
John swears his trips to far-flung shops are totally worthwhile. "The Record Dugout [6055 W. 63rd St.] by Midway Airport is a goldmine for record collectors of any kind. They don't make stores like this anymore. Trust me—we tried." He's also a fan of
Squeezebox
(1235 Chicago Ave.) in Evanston, which he says is one of the best-curated record stores in the country.
Trust your gut:
John considers buying someone music a personal process. "You know your own folks better than they do," he says. "Go with classic. Go with something that means something to you and maybe [to] both of you together." If you're really stuck, though, he recommends talking to record-store owners. "It's in their best interest to give you creative options and put you on the right path."
When in doubt, head to Lincoln Square:
"I feel like you could bang out everything you need in one afternoon in Lincoln Square," John says. "
Laurie's Planet of Sound
,
Merz Apothecary
,
Old Town School of Folk Music
,
The Chopping Block
,
The Book Cellar
,
Quake
... and wash it all down with some schnitzel and German beer."
What to Buy
For someone who actually enjoys Christmas music:
John suggests this year's
Further Adventures in Holiday Obscura
, a compilation put together by music-industry icon Andy Cirzan that's often previewed on (and hosted online by) WXRT. Each year's collection has a different genre theme (e.g. soul or cool jazz) and features obscure holiday songs from decades past.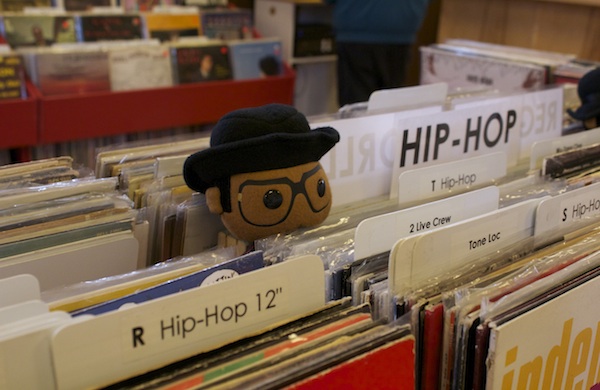 For someone who is just starting to build a record collection:
The staff at Logan Hardware has a shortlist of must-have albums that covers a lot of musical ground: Junior Wells's
Hoodoo Man Blues
for Chicago blues fans; the Beach Boys'
Pet Sounds
for classic pop-rock fans; Phil Cohran's
On the Beach
for jazz fans; Toots and the Maytals'
Funky Kingston
for reggae and rock-steady fans; and Nas's
Illmatic
and Wu Tang Clan's
Enter the Wu-Tang: 36 Chambers
for hip-hop fans.
For someone who gets gloomy in winter:
John made a rather unexpected suggestion—vintage Chicago house music. "Lots of folks don't consider how soulful and healing these stripped-down, raw analog gems [are] … but this stuff is the real thing. Unfinished Business' 'Out of My Hands' can cure the winter blues, promise." He also swears by three house collections just reissued by local label Still Music:
122 BPM: The Birth of House Music
,
Bang the Box!: The (Lost) Story of AKA Dance Music – Chicago 1987–88
, and
Kill Yourself Dancing: The Story of Sunset Records Inc. Chicago 1985–89
.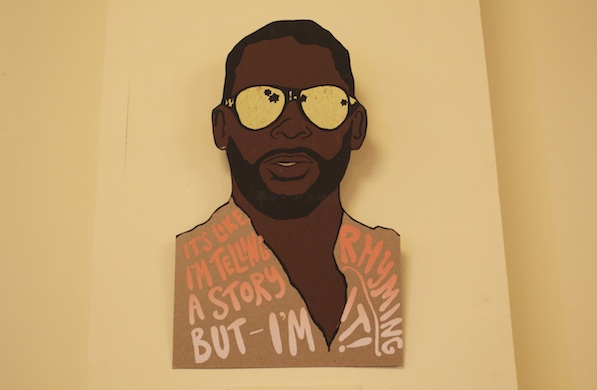 For collectors of pop-culture paraphernalia:
John and his team are stocking up on plenty of niche items, including the Doctors Only series of
Doctor Who
blind-box mini figures and art prints inspired by R. Kelly's
Trapped in the Closet
hip-hopera.
For someone who already has too many records:
 John reminds shoppers not to overlook the supplies necessary to maintain a working collection. "Record-cleaning kits, record sleeves, and headphones are a safe bet," John says. He also recommends the book 
The Third Coast: When Chicago Built the American Dream
, a historical account he calls "sort of a local cultural primer." As for a gift he plans to give? "I know at least five people who will be getting 
Dusty Groove Intelligentsia coffee
 from me this year."
For someone interested in music history: 
Instead of albums, John recommends a pair of documentaries. The first, 
The Legend of Cool "Disco" Dan
, chronicles an infamous Washington, DC, graffiti artist whose career overlapped with the city's go-go scene (a subgenre of funk). The second, 
Piano Players Rarely Ever Play Together
, captures a chance meeting between three generations of storied New Orleans piano players: Tuts Washington, Professor Longhair, and Allen Toussaint.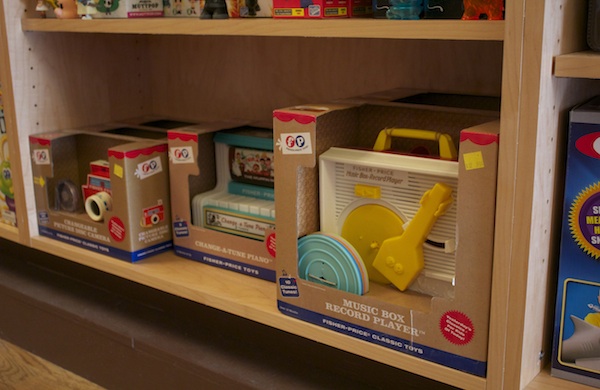 F
or parents who want to raise cool kids:
"You can't go wrong with the classic Fisher Price record player we all had when we were coming up," John says. "This is always one of our biggest holiday items."
Photo: Kelly MacDowell, Groupon
BY: Kelly MacDowell
Kelly's first concert was Fleetwood Mac and her first career was in the beauty industry. Now a style and music writer, she loves Project Runway and her dog, Watson.