GROUPON GUIDE TO WASHINGTON-DC
DIY Beard Oil and Aftershave to Beef Up Dad's Grooming Routine
BY: Jess Snively |
Mar 11, 2016
Dads come in two models: those with facial hair and those without. But whether they're sporting a full beard, a goatee, mutton chops, or a clean-shaven mug, there's some upkeep necessary.
Enter these easy-to-make DIY Father's Day gifts, which will beef up and fancify Pop's grooming routine. For fuzzy fellows, mix up the beard oil, which strengthens whiskers and prevents dry skin. Smooth-faced men can spritz on the aftershave for moisturizing razor-burn relief. And, thanks to essential oils, both concoctions smell good, which is a requirement for dads—or at least husbands—in our book.
Once you've bottled the mixtures, add the finishing touch of printable labels inspired by vintage apothecary packaging. They even say "Made with Love," ensuring that your effort for DIY Father's Day gifts trumps that of your brother, who always just draws a smiley face on a rock and calls it a paperweight.
Beard Oil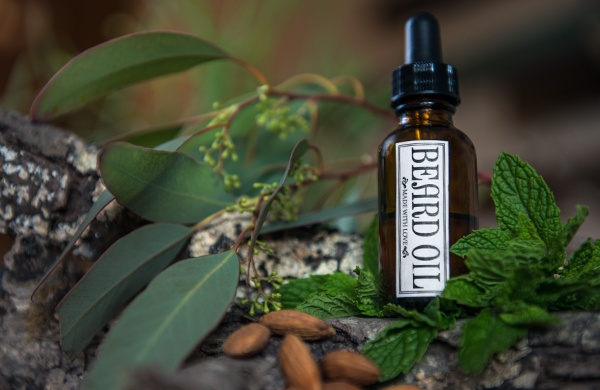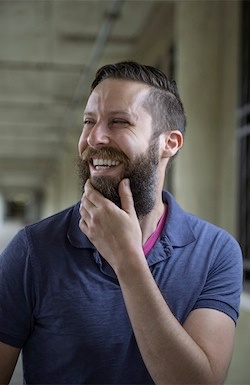 Whether his beard is in the style of a lumberjack, a sea captain, a classics professor, or anything in between, it could use this oil. Its jojoba oil strengthens and moisturizes facial hair, while sweet almond oil prevents dry skin. Peppermint oil helps eliminate frizzing and skin flakes that could mar an otherwise majestic beard.
What You Need
2 oz. glass eyedropper bottle

2 tbsp. jojoba oil

1 tbsp. sweet almond oil

2 drops tea tree oil

2 drops eucalyptus oil

2 drops cedarwood oil

1 drop peppermint oil
Pour the ingredients into the bottle and shake them vigorously. For use, apply to a damp beard.
Aftershave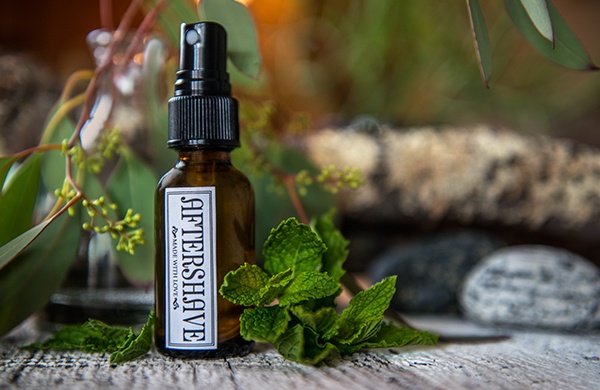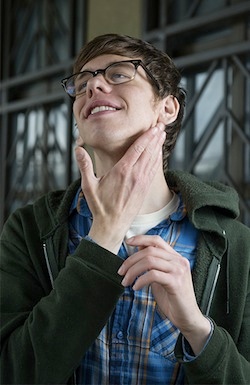 Your fresh-faced gentleman could use some skincare products, too. Tea tree oil cleanses and smoothes skin, and it is often used to prevent and treat acne along with eucalyptus oil and cedarwood oil. Witch hazel prevents razor burn. And here, peppermint oil's antimicrobial properties work to cool the skin.
What You Need
2 oz. glass bottle with mist sprayer

2 tbsp. water

2 tbsp. witch hazel

1/8 tsp. jojoba oil

4 drops tea tree oil

4 drops eucalyptus oil

4 drops cedarwood oil

4 drops peppermint oil
Pour the ingredients into the bottle and shake them vigorously. Post-shave, spritz and pat the aftershave onto the skin.
Photos by Jamie Ramsay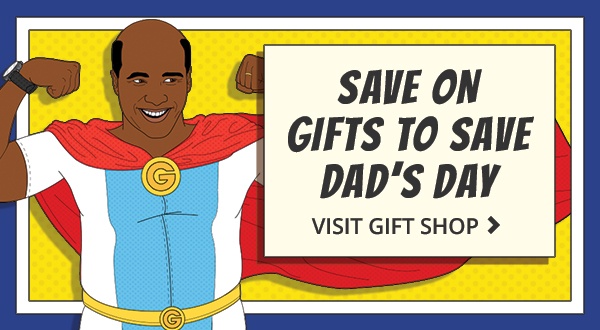 Check out some related reads:
Part bathhouse, part barroom, part time warp, the classic barbershop may just be the last bastion of American masculinity.
f you're transitioning from college clothes to grown up ones, the right accessories—like a wallet without velcro—make everything easier.