Best Places for Brunchin' in Chicago
BY: Elizabeth Ballard |
Jan 8, 2015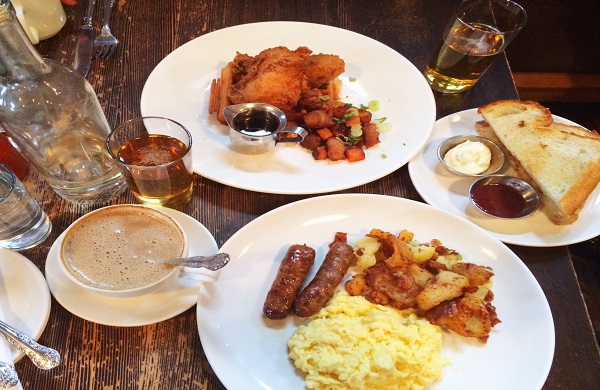 In a city where the brunch options are endless, making a choice can be a challenge. To help you narrow down your list, I've complied a few of my favorites from around the city for your next brunch adventure. Enjoy!
Longman and Eagle:
Located in the heart of Logan Square, this inconspicuous sought-after restaurant lives up to the hype. Their ever-changing menu sources the finest local ingredients the region has to offer. They have an extensive drink menu with plenty of options for the gin lover to the whiskey enthusiast. Their cocktails are delicious and I suggest giving at least one a try – you won't be disappointed. Now on to the food…they are known for their chicken and waffles and trust me it is a must! It's served with a side of sweet potato and pork belly hash that will make your head spin. Another outstanding dish is the PBR Breakfast. Two eggs any style, North Country bacon or housemade sausage, house potatoes and an ice-cold can of PBR.Paragraph
Perennial Virant:
Admittedly I've been here so many times I've stopped counting. Nestled on the corner of Clark and Lincoln in Old Town, this farm to table eatery believes you should "eat what you can, can what you can't". They preserve vegetables at the end of each season to use in the future and contribute compost to Green City Market in an effort to cut down on unnecessary waste. Besides doing good things for the environment, their doing great things in the kitchen. Let's start with a cocktail – their signature mimosa is a must. They consistently switch-up their fresh juice options and highly recommend giving it a try. Now on to the sticky bun…need I say more? Make sure you share that sticky goodness so you have room for your entrée. The housemade sausage is one of my favorites and comes with two eggs cooked your way, homefries with cheese curds and toast. Paragraph
Trenchermen:
Located in the heart of Wicker Park, this historic building opened in the 1920's as the Luxor Russian Baths. The baths have long stopped steaming, but you will find their white tile and pieces of the building's past within their space which adds to the charm and elegance of this rustic space. I've sampled quite a few items from their menu, but my go-to is the eggs 'Florentine' with crispy grits, smoked kale and cauliflower, purple asparagus, tomato and hollandaise. And you can't forget to add the bacon flight to your order – yes a flight of bacon.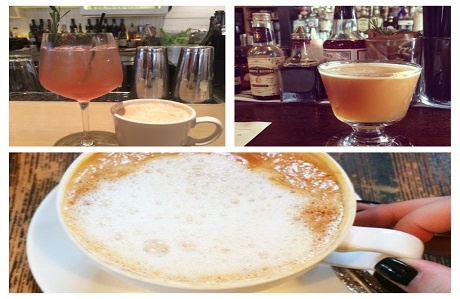 Summer House Santa Monica:
This sunny Lincoln Park hot spot will brighten any cold Chicago day. You can feel the California influence as soon as you walk through the door. The airy and bright "Vitamin D" room will bring and instant smile to your face as you enjoy one of their fresh-squeezed juices, pastries or sweets from the on-site bakeshop. They have an extensive wine list, but the Palm Fizz cocktail is where it's at. Another favorite of mine is the breakfast tostadas: pulled chicken, crispy corn tortillas, sunny side up eggs, avocado, queso fresco and ranchero.Paragraph
Lula Café:
This charming Logan Square eatery is just what you'd expect from a neighborhood brunch spot. Whether you sit at the bar or at a table, it's cozy and inviting. The Bloody Marys are spot-on and the food is superb. You can't go wrong with anything on the menu, but my personal favorite is the coconut bread pudding French toast. If that isn't enough to put your taste buds into a frenzy; it's topped with roasted local apples, caramel crunch and cider curd (swoon).Paragraph