GROUPON GUIDE TO WASHINGTON-DC
10 Suburbs with Great Food Scenes
BY: Charles Austin |
Feb 24, 2016
Conventional wisdom holds that the best restaurants cluster in cities. But out in the suburbs, lower rents allow restaurateurs and chefs to experiment with new ideas at less risk to the bottom line—resulting in some culinary gems outside city limits. Here is our list of 10 suburbs with the best suburban restaurants.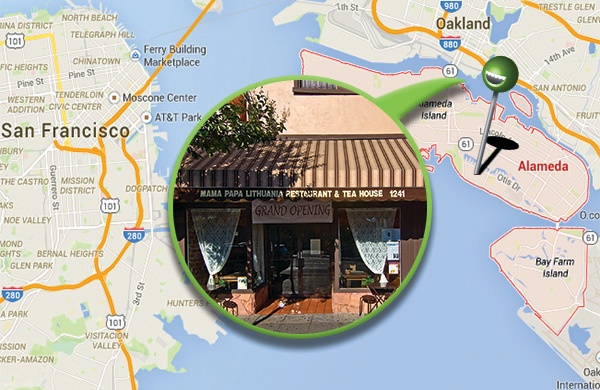 Restaurants to visit: Speisekammer, Scolari's, Yume Sushi, Mama Papa Lithuania, Burma Superstar
Park Street is home to a cornucopia of ethnic eateries, all within close proximity. The stretch includes the stuffed cabbage and potato pancakes of Mama Papa Lithuania, the much-loved seafood of Yume Sushi, and the Southeast Asian specialties of Burma Superstar.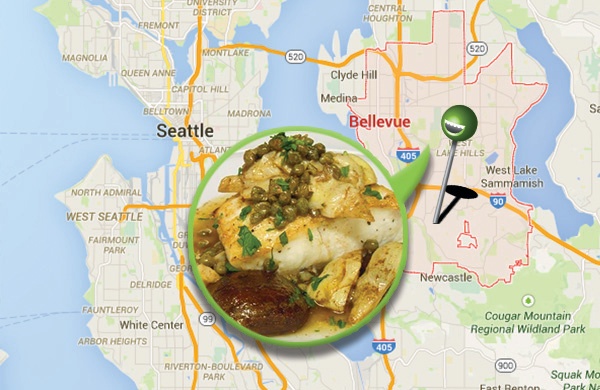 Restaurants to visit: Facing East, Mediterranean Kitchen, John Howie Steak Restaurant, Seastar Restaurant & Raw Bar, MOD Pizza
Bellevue's John Howie Steak Restaurant ages its steaks for up to 42 days, resulting in quality cuts of American, Australian, and Japanese Wagyu beef. Just a few blocks away, Facing East serves up Taiwanese specialties such as five-spice fried chicken and beef short ribs in black-pepper sauce.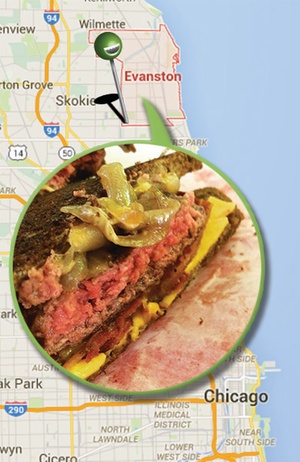 Restaurants to visit:
The Stained Glass
Campagnola
Edzo's Burger Shop
Quince
Soulwich
Edzo's Burger Shop molds its burgers from grassfed beef, sourced from Illinois and Missouri farms and often aged for up to 28 days. Such serious eats pair with sides like Nutella milkshakes and lobster fries.
For a more upscale take on American cuisine, Quince in the Homestead Hotel serves up quail, venison, and rib eye amid candlelit tables and a dining-room fireplace.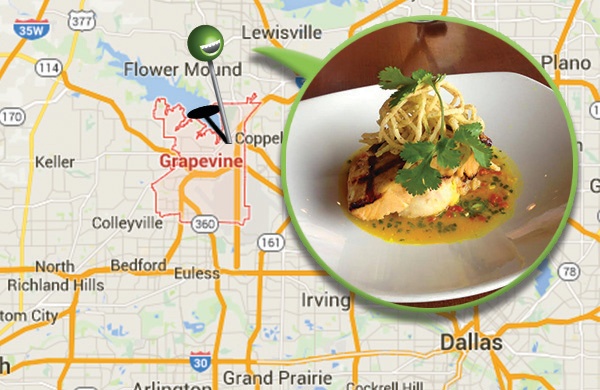 Restaurants to visit: Mi Dia from Scratch, Amore's Pasta & Pizza, Old West Cafe
Mi Dia from Scratch brings the flavors of Mexico City to the DFW area with such specialties as sea-bass tacos, duck carnitas enchiladas, and cochinita pibil—a recipe featuring pork shank rubbed with achiote paste and roasted while wrapped in a banana leaf. Old West Cafe, meanwhile, prides itself on cuisine of the American South, serving all-day breakfast fare such as biscuits and gravy, cinnamon-crisp french toast, and skillets of eggs and smoked sausages.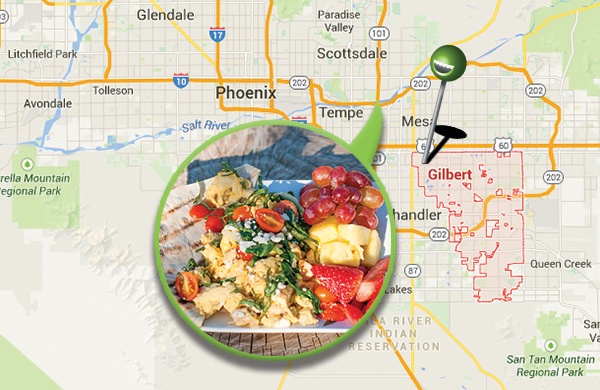 Restaurants to visit: Joe's Farm Grill, Liberty Market, Casanova Brothers Pizza, La Calabria Ristorante
Joe's Farm Grill applies a locavore's ethos to classic American comfort food, preparing burgers and pizzas with natural beef, trans-fat-free oils, and veggies sourced locally (often from Joe's own 12-acre farm). Likewise, Casanova Brothers serves pies with a side of hospitality, often treating first-timers to a complimentary helping of its popular garlic knots.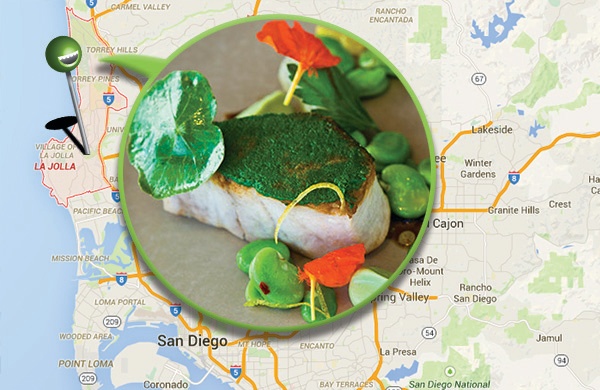 Restaurants to visit: Piatti, Whisknladle, George's at the Cove, Prepkitchen
George's at the Cove makes good on its oceanside location with a menu including local sea bass, grilled octopus with chorizo, and bay-scallop ceviche. The nearby Whisknladle preps New American eats such as charred bone marrow, duck-confit gnocchi, and quail and waffles with apple-cinnamon maple syrup.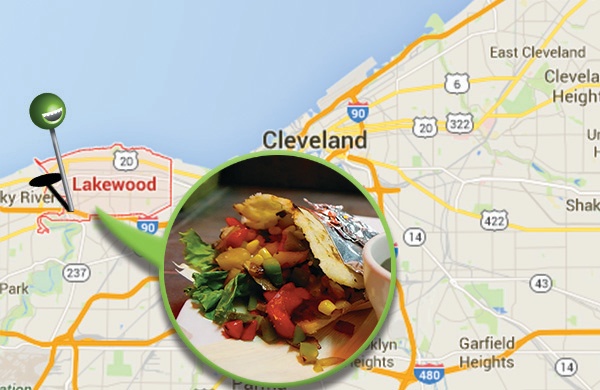 Restaurants to visit: Barroco, Pier W, Angelo's Pizza, Melt Bar and Grilled, The Root Cafe
Lakewood's Barroco's Colombian-inspired menu is anchored by a Bogotan staple: arepas. In them, housemade tortillas form pockets stuffed with melted mozzarella and ingredients such as chorizo, onions, and green peppers. At Melt Bar and Grilled, a familiar favorite from the States—grilled cheese—meets gourmet flair, as cooks fill the gooey classic with out-there ingredients and pair it with draught beer.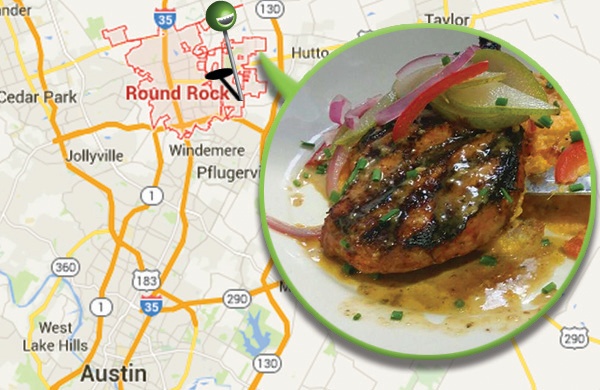 Restaurants to visit: Jack Allen's Kitchen, Teji's, Juarez Mexican Bakery, Greenhouse Craft Food, Deckhand Oyster Bar
Jack Allen's Kitchen is all-in on Texas. Most ingredients are sourced from within the state, making up a menu with sections such as "Deep Fried Anything." Greenhouse Craft Food shares Jack Allen's commitment to Lone Star State ingredients, using them to create 1/3-pound burgers, Gulf shrimp hoagies, and salads with organic greens and Texas pecans.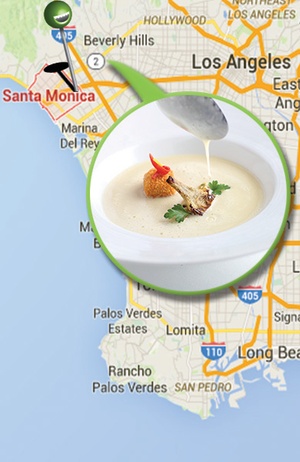 Restaurants to visit:
Melisse
Bay Cities Italian Deli & Bakery
Fritto Misto Italian Café
Tar & Roses
JiRaffe
Fritto Misto Italian Café's popular pasta puts a spin on a familiar cuisine with entrees such as chicken-cilantro ravioli and atomic pasta—two Cajun-style chicken breasts over New Mexico chili linguine in a chipotle cream sauce.
Nearby Melisse boasts two Michelin stars and lavish eats such as black-truffle tagliatelle, Golden Imperial Osetra caviar, and Wagyu beef tartare.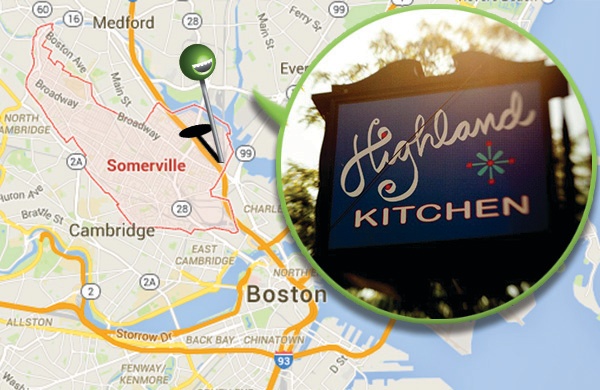 Restaurants to visit: Highland Kitchen, Dali Restaurant & Tapas Bar, Ball Square Café, 3 Little Figs, Dave's Fresh Pasta
Highland Kitchen's melting pot of a menu unites coconut-curried goat stew, beer-battered fish and chips, and spicy jambalaya. Dali, on the other hand, is solely devoted to Spanish cuisine, presenting tapas of tuna-stuffed squid, braised rabbit, and lamb meatballs alongside Spanish wine and sangria.
Map data: Google, INEGI. Photos: Mama Papa Lithuania via Facebook; John Howie's via Facebook; Edzo's Burger Shop via Facebook; Joe's Farm Grill via Facebook; Mia Dia from Scratch via Facebook; George's at the Cove; Barroco; Jack Allen's Kitchen via Facebook; Melisse; Highland Kitchen via Facebook
Take your taste buds on the road with these other delicious reads: