Caution: This Coffee Entrepreneur's Gift Ideas May Be Hot
BY: Scott Hirsch |
Nov 21, 2013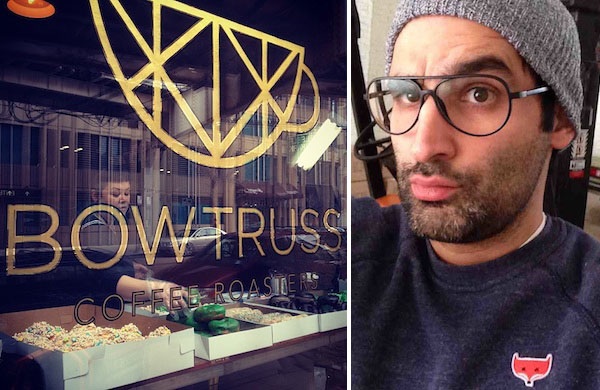 Determined to buy the best holiday gifts of their lives, Groupon's Style & Beauty writers sought shopping advice from local experts. Click here for guides to buying presents for the clotheshorse, foodie, or fitness lover in your life.
Phil Tadros has built an indie-coffee empire with Dollop (4181 N. Clarendon), Kickstand, and now Bow Truss (2934 N. Broadway), all while overseeing
Doejo
, his Lakeview-based digital media agency. But even after thousands of hours in coffeehouses, he hasn't lost his appreciation for the work that goes into making a good cup of joe. "The first thing I thought of is some sort of massage. That's what I'd want to gift somebody that worked hard like that," he said when I asked him to recommend a holiday gift for a barista. "It takes a lot of hard work to make everyone's drink so beautiful." With two new ventures—Strange Pelican Brewery and Oyster Pail—in the works (not to mention a new baby on the way), times are as busy as ever for Tadros. Still, he seemed to have a handle on his holiday shopping. Below, the serial entrepreneur and coffee kingpin shares his best bets for the highly caffeinated people in your life.
For a coffee-shop addict who spends all day drinking coffee and surfing the web:
"A glass of water," Phil said with a chuckle. "To hydrate them. Seriously, I'd get them a pour-over kit." Though Phil makes a living off café-goers, he stressed the joys of making coffee at home. "Get them to make good coffee at home. It's a real nice process and it's fun to do."
Bow Truss's retail site
features home-brewing equipment and accessories for sale.
For a coffee snob who has everything:
"Our decaf," Phil said. Decaf is often looked at as an afterthought, and something a coffee snob might sneer at, but Bow Truss's decaf has been praised for its flavor and richness by noted chefs such as David Burke. "I'm really cocky about our decaf. People are going out of their way to explain how impressed they are by it."
For a friend who insists that corporate coffee is the best kind:
"Education," he said. "[Show them] that coffee is a fruit, and the bean is a seed. It's a food; respecting the process and quality of the food will help them appreciate it." Bow Truss plans to open its roastery to public tours and set up "coffee labs" where coffee drinkers can learn about the process, sample coffees, and expand their palates.
For somebody who wants to integrate that raw, creative atmosphere of your coffee shops into their home:
"I love
Scout
 [5221 N. Clark ] in Andersonville.
Brimfield
 [5219 N. Clark], which is next to it. The
Randolph Street Market
is another great place to find unique stuff."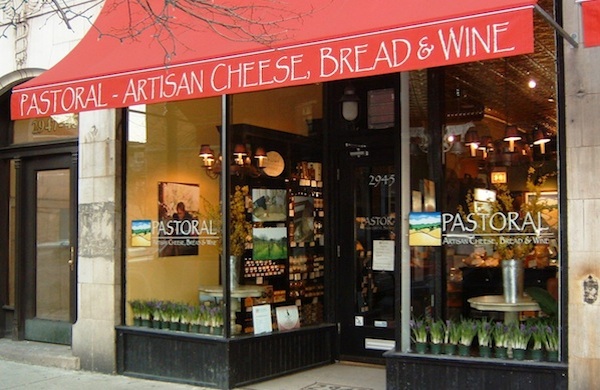 For a foodie:
"I'd pick something out from
Pastoral
 [2495 N. Broadway]. What a great place to grab a bottle of wine or good beer or cheese or a basket." Phil said that these days, more than ever, a gift certificate to a restaurant is a tasteful and probably welcome gift. "The experience of eating at a restaurant is a great gift: everybody's a food snob now.
Doc B's
 [100 E. Walton] [is] a good place for lunch, brunch, and dinner."
Photos: top courtesy of Phil Tadros; bottom courtesy of Pastoral
BY: Scott Hirsch
Scott Hirsch is a published poet, an amateur boxer, and a devout reader and writer of fiction. He dedicates his accomplishments to the memory of his mother and attributes his many failures to colorblindness.