Chef Martin Morales's Three Can't-Miss Dishes for Your Next Peruvian Meal
BY: Alison Hamm |
Aug 28, 2014
Martin Morales is a restaurateur, DJ, author, and music executive. But above all, he's Peruvian. He celebrates his love of Peruvian cuisine and culture at his acclaimed restaurant Ceviche, which was recently named by Time Out London as one of the 100 best restaurants in London (and particularly for date night). His new cookbook of the same name is packed with Peruvian recipes, from ceviches and cocktails to street food and sweets.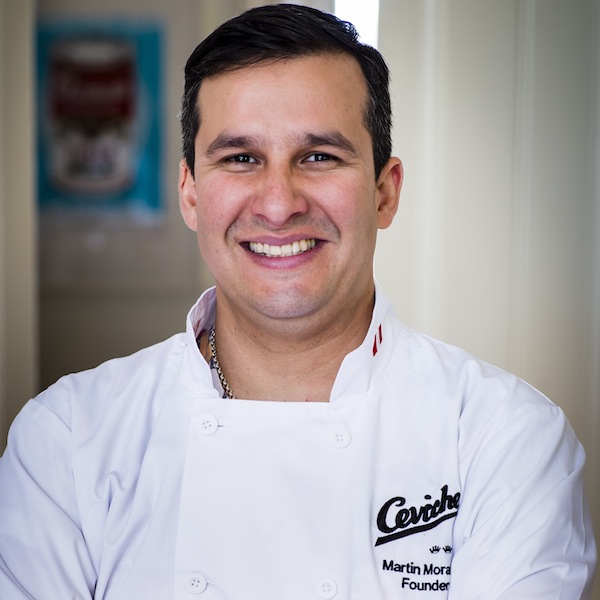 Below, some of Martin's suggestions for those new to Peruvian cuisine—plus some Peruvian music to listen to, inside or outside the kitchen.
If You're New to Peruvian Food
Try ceviche, of course. The keys to making Peru's national dish: fresh fish and "tiger's milk," a citrus-based marinade whose light acidity cures the fish without cooking.
Martin recommends: the Don Ceviche, a sea bass ceviche with red onions, cilantro, tiger's milk, and sweet potatoes. As he writes in Ceviche: Peruvian Kitchen, it's "so-called as it's really the daddy of all our ceviches and the most popular dish we serve [at the restaurant]."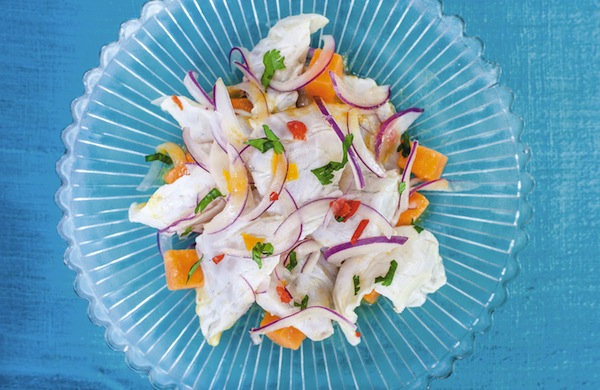 "It's very simple and will show you the power and beauty of Peruvian food." (It's also the dish that "wowed" Time Out London the most.)
Click here to see a recipe for Don Ceviche from Ceviche.
Don't Forget the Pisco
"Pisco sour is a much-loved cocktail and is a worldwide classic," Martin said. "It can be made more sour or sweeter. It's versatile like that. If you want to make something simple, make a Chilcano. Pisco and ginger ale are a great combination."
Find out how Martin makes a perfect pisco sour in this episode of Ceviche TV, a video series filmed at the Ceviche restaurant in London's Soho neighorhood.
And For Dessert, Try Picarones
"Most Peruvians have a sweet tooth, and I am no exception," Martin writes in Ceviche. "We make sure desserts, cakes, and cookies are always the star of every celebration."
Picarones (pumpkin and sweet-potato donuts) are a typical street found in Lima. "They're fun to make, a bit messy, and require patience, especially while you try to master the knack of forming rings of dough," Martin writes.
If you don't have a deep fryer handy, you can fry the donuts in small batches in a large, deep saucepan using hot oil. (Just make sure the doughnuts are completely submerged.) In spite of the possible intimidation factor there, Martin urges home cooks to give them a try: "Go for it! Picarones have history and are full of flavor."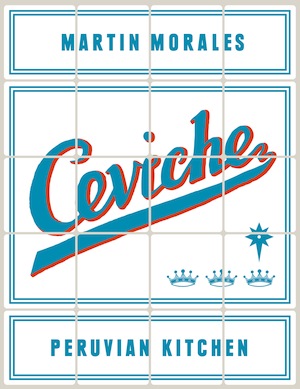 Even When He's Not Eating Peruvian Food, He's Eating Peruvian Food
When Martin isn't cooking and eating Peruvian food, his go-to meal is "anything with avocado," he said. "I'm an avocado fanatic." But there's a catch: he only eats Hass avocados. "They're the ones from Peru!"
A Playlist to Recreate a Real Peruvian Kitchen
With his record label Tiger's Milk Records, Martin—who is a former music executive at Apple, Disney, and EMI—delves deeper into his love of all aspects of Peruvian culture. "I'm fascinated by the way we can blend music and food," he said.
"We have a new album coming out soon called Peru Bravo: Funk, Soul and Psych from Peru's Radical Decade. It's a super-funky collection of vintage and almost hard-to-find tracks from late '60s Peru."
To take your Peruvian kitchen experience to the next level, play a couple of tracks from the Peru Bravo album on SoundCloud while you prep your ceviche (or even just while drinking your pisco). After dinner, follow Martin's lead and listen to "Cecil Taylor" by Jonathan Wilson, one of his current post-meal favorites.
Reprinted with permission from Ceviche: Peruvian Kitchen by Martin Morales (Ten Speed Press, © 2014). Photo credit: Paul Winch-Furness.

Read more chef interviews on the The Guide: