Chances Dances Welcomes One and All to a Hideout Dance Party
BY: Collin Brennan |
Feb 17, 2014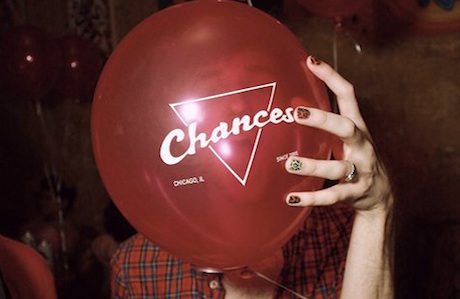 Tired of cliques? Head to the Hideout for Chances Dances, a monthly dance party that preaches inclusivity and ends past your bedtime.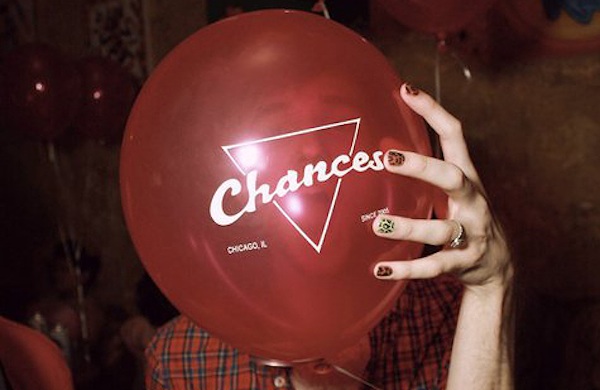 Even outside the cultural mainstream, cliques are a fact of life. Spend a night at
Roscoe's
,
Sidetrack
, or any of the other gay bars in Chicago's Boystown, and you're likely to run into more than a few standoffish lads who think they're the kings of the dance floor. That's not to say Halsted Street on a Friday night is like high school all over again (unless you went to the coolest, most progressive high-school ever). But it is true that not everyone in the LGBTQIA community feels welcome in all corners of queer Chicago.
Chances Dances
, a monthly dance party that starts at midnight and ends … at some point, is all about inclusivity. Recognizing that cliques form naturally in every scene, the event's organizers have set out to create a space in which everyone feels welcome—gay or straight, trans or cis. They've taken over spaces as varied as the
MCA
and the
Subterranean
, but Chances has found a permanent home at the
Hideout
on the first Saturday of every month. All gender expressions are welcome, so long as you're ready and willing to cut a rug.
(Saturday, March 1, at midnight. $5; buy tickets here)
BY: Collin Brennan
Guide Staff Writer
Collin is a senior editor and a staff writer for Consequence of Sound. He self-publishes zines and moderates writing workshops for The Chicago Publishers Resource Center (CHI PRC).