Chicago Agenda: Thursday, December 12
BY: Tyler Clark |
Dec 11, 2013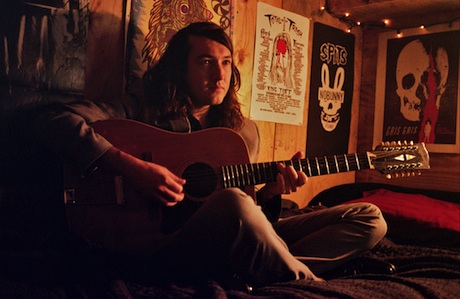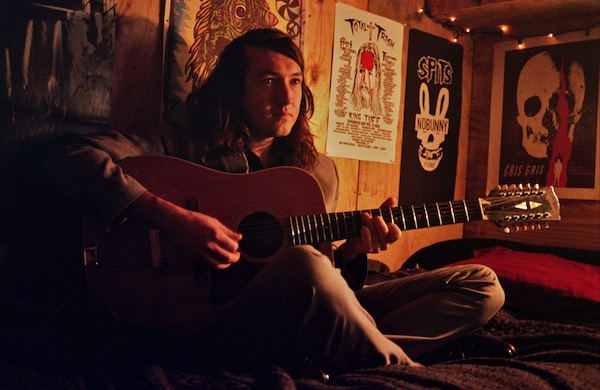 Mikal Cronin, YAWN, and Basic Cable
Bay Area garage-pop expert follows up this summer's sold-out shows with a winter stop at Logan Square Auditorium
As the most recent beneficiary of the Bay Area's ongoing garage-rock revival,
Mikal Cronin
spent 2013 emerging from the long shadow cast by friend and sometimes-bandmate Ty Segall. Cronin follows a slightly different road than his compatriots—for
his breakout sophomore record MCII
,
he eschewed Segall's lo-fi skronk for bright power-pop melodies that wouldn't be out of place on a Buzz Bin–era Posies record. Tonight, he'll stop by
Logan Square Auditorium (2539 N. Kedzie Blvd.)
for his final show of this busy year,
lighting up its cavernous interior with the help of local openers
YAWN
and
Basic Cable
.
This might be your last chance to catch Cronin in a relatively small venue: he's already outgrown his previous Chicago home at the
Empty Bottle
, and a jump up to an even bigger space seems likely the next time he comes through town.
($12; 6:30 p.m. Buy tickets here.)
"Appropriate"
Long-forgotten secrets accentuate familial strife in this world-premiere play from the Actors Theatre of Louisville's Humana Festival
The dead take their secrets with them to the grave, but it's the living who have to deal with the consequences when those secrets resurface. That's the situation that confronts the siblings of
Appropriate
, which ends its world-premiere run at
Victory Gardens Biograph Theater (2433 N. Lincoln Ave.)
this week. Developed as part of Victory Gardens' Ignition New Play Festival in 2012,
the play transports audiences to a past-its-prime Arkansas plantation, where the Lafayettes' long-simmering quarrels over their father's estate lead them down the dark path to confrontation. As they dig deeper, they find that memories hide truths best left undiscovered. The play's electric themes of resentment and generational decay earned it
a respectable review
from the
Chicago Tribune
's Chris Jones, who declared, "Stick a few movie or TV stars in … and you'd have a very tasty and viable Broadway show."
($50; 7:30 p.m. Buy tickets here.)
3D-Printer Cage Match
Crews of 3D-printer operators print weapons used for laying (relatively harmless) waste to their opponents
The
robots
are
coming
, and they're probably going to put a hurtin' on us. But instead of staring off into the middle distance and contemplating the terrors of tomorrow, spend the evening befriending a piece of technology still loyal to its human masters:
the 3D printer
. Tonight,
Beauty Bar (1444 W. Chicago Ave.)
hosts the first-ever 3D-Printer Cage Match, a competition that pits a dozen crews of printer operators against one another in medieval-style combat. After just 30 minutes of prep time, crews let their tech do most of the work, printing a weapon used to lay siege (with safe, soft marshmallow ammunition) to opposing printers. As with any good speculative military training maneuver, there are prizes—crews can take home accolades in categories including Fastest Printer, Best Quality Print, and Most Spectacular Fail. The first step in humanity's last line of defense is sponsored by groups including
Chicago Awesome Foundation
,
Inventables
, and
Pumping Station: One
.
(Free with RSVP; 7 p.m.–10 p.m.)
Photo: Denee Petracek
BY: Tyler Clark
Tyler is a writer, storyteller, and musician from Chicago. His stories have appeared on stage at shows including Mortified, Story Club, and Lethal Poetry.