Comfort Food to Solve All of Winter's Woes
BY: SHANNON JEWITT | 1.31.2014 |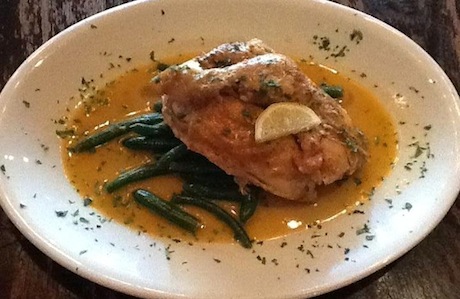 The holidays have passed, as have the leftovers your family sent home with you. If you're craving a home-cooked meal, check out the menus at these restaurants, which are crowded with comfort food.
Johnny Casserole (Northcenter | 4019 N. Damen Ave.)
The first casserole-delivery service in the Midwest has recently expanded into a café, complete with Big Shoulders Coffee and a full espresso bar. The casseroles come hot or cold, with varieties such as shepherd's pie, tuna-noodle casserole, lasagna, mac 'n' cheese, and breakfast casseroles. Be warned, however, these hot dishes don't come quick. It takes several hours to cook each, and breakfast casseroles must soak for at least six hours before they're baked—so customers should place their orders a day in advance.
Spicy Monkey Soup Company (West Loop | 131 N. Clinton St.)
Wasn't there a Campbell's soup commercial where a snowman walks inside and melts to reveal a little boy after sitting down for soup and a grilled cheese sandwich? Even if I made that up, Spicy Monkey Soup Company is like that commercial, but better. Located in the Chicago French Market, the eatery crafts all-natural broth-, cream-, and tomato-based soups. You can customize each with ingredients such as pulled chicken and broccoli. There are also ready-made soups, such as clam chowder, chicken gumbo, and hungarian mushroom.
Hutch (Lakeview | 3301 N. Clark St.)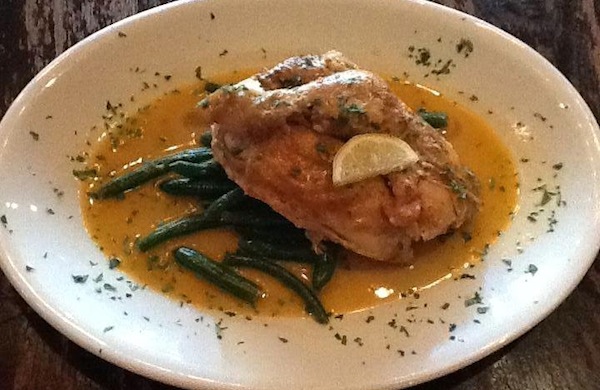 Amid Clark Street's dozens of sports bars, Hutch is a cozy haven for food "just like your mom made," as its menu states. There are homey entrees such as bacon-wrapped meatloaf and drunken beer-can chicken (pictured), with sides such as gluten-free cornbread and monkey bread. Hutch's attention to detail stands out: it ages cuts of meat for 28 days, and it melts and caramelizes mac 'n' cheese cheese in a cast-iron skillet.
Grandma J's Local Kitchen (Humboldt Park | 1552 N. Kedzie Ave.)
Named after the owner's grandmother, Grandma J's Local Kitchen's website proudly proclaims a super grandmotherly statement: "There is no love more sincere than the love of food." That love can be seen in the organic meats and predominantly locally sourced produce used in its dishes, which include chicken and waffle fritters, deep-fried pickles, and deviled eggs with bacon. Note: Grandma J's is BYOB.
Silver Cloud Bar & Grill (Bucktown | 1700 N. Damen Ave.)
Although Zagat recently invited diners to try the Silver Cloud Bar & Grill's gargantuan chicken pot pie, there are plenty of other comfort-food staples on the restaurant's menu, including meatloaf, sloppy joes, and apple pie. This retro eatery makes guests feel at home while they dine on "food like Mom would make if she was gettin' paid," as its website states.
Photo courtesy of Hutch
BY: Shannon Jewitt
Guide Staff Writer
Resident Beer Stalker Shannon has an insatiable thirst for craft beer. Despite being a vegetarian, she always makes an exception for fries cooked in duck fat.