Date Night in Two Square Blocks: Hyde Park
BY: Stephanie McDaniel |
Nov 7, 2013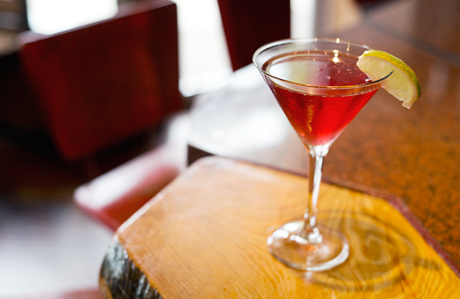 In a neighborhood dominated by Frank Lloyd Wright homes, the POTUS's security team, and the frantic scurrying of students, couples might not expect to find prime date spots. Hyde Park, however, defies expectations with a slew of cozy dining rooms and sparkling outdoor patios. So spend the day touring the
Museum of Science and Industry
, scouring a rare bookstore, or climbing the tower at Rockefeller Memorial Chapel for a private carillon concert. After all, even professors and PhD students need time to recharge their thinking muscles. Following a truly Hyde Park–flavored expedition, here are three of our top restaurant picks for a South Side date night.
Dinner at Piccolo Mondo | 1642 E. 56th St.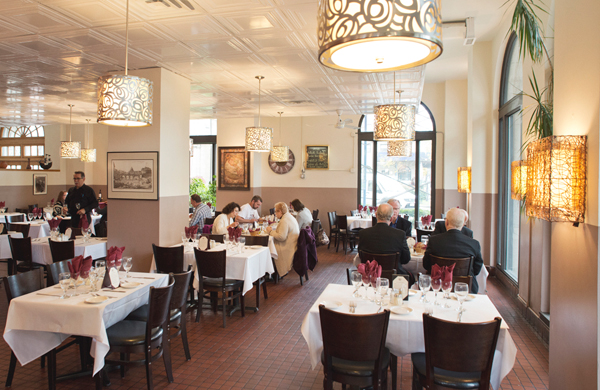 For the true romantic, start at Piccolo Mondo, where crisp tablecloths line every table and flickering candlelight creates a sensual atmosphere for an Italian dinner. It is probably a love inspired by watching the spaghetti scene in
Lady and the Tramp
, but I can't think of anything more romantic than a plate of noodles and meatballs. And here, they do pasta right—in 24 varieties. The spaghetti comes in five forms including the classic kind with meatballs, puttanesca (meaning it has an intense, tangy aroma), carbonara with an egg cream sauce, and sautéed with calamari. I prefer the
frutti di mare
version because there is nothing more sophisticated than a plate of mussels in marinara. Or try the lasagna, which is prepared the continental way with ricotta cheese and spicy meat. Dinner at Piccolo Mondo often ends with stuffed stomachs and the option for an even more filling dessert. But as tempting as that slice of tiramisu might be, wait—there's another option just around the corner.
Dessert at La Petite Folie | 1504 E. 55th St.
From Piccolo Mondo, walk west on 55th Street just past the Metra line. On the right in the courtyard south of
Treasure Island
is the hidden gem of La Petite Folie. It promises a sweet finish to dinner with a trove of French pastries and desserts, using local, seasonal ingredients. For a taste of fall, try the pumpkin mousse torte, which is layered with creamy mousse, spiced pumpkin cake, and a dark chocolate sauce, or the apple tart tatin, a caramelized, upside-down apple tart with french vanilla ice cream. A lighter option is a mountain of fresh strawberries, blueberries, raspberries, and blackberries crowned with a scoop of pink guava sorbet. To cleanse the palate, La Petite Folie serves two sweet imported wines, along with Intelligentsia coffees and Mariage Frères teas following dessert. Contributing to the restaurant's upscale atmosphere, professors also like to dine here for celebrations, so if you have a favorite Nobel laureate in physics or economics, keep on the lookout.
Late-Night Drinks at Chant | 1509 E. 53rd St.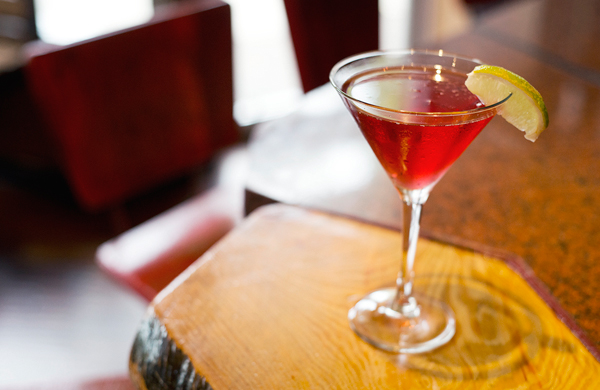 By now, the night has surely grown darker and many of Hyde Park's residents are heading home to study or relax. And while most of Hyde Park shuts down a little early, you can head due north to 53rd Street, where Chant celebrates the night with colorful cocktails during Chant After Dark. Compared to the monochrome street lamps outside, the neon green and red lighting inside Chant feels like a carnival. Sit by the funky brick columns and sip a glass of wine or try one of the Thai fusion restaurant's mixed drinks and people-watch out of the large front window. The cocktails make the most attractive and addictive drinks, with bold flavors including pomegranate, pear, and piña colada martinis. If you come on the right night, you can also hear local talent crooning or playing instruments in a live music session that occasionally gets patrons up and dancing in front of the stage.
Photos at Piccolo Mondo and Chant by Timothy Burkhart, Groupon. La Petite Folie photo courtesy of restaurant.
BY: Stephanie McDaniel
Stephanie McDaniel is a political theorist-turned-novelist from South Carolina. On the rare occasion she's not writing, she spends her time folk dancing, singing, and adding sea salt to Lake Michigan.