Five Denver Manicures We Can't Wait to Duplicate
BY: Kelly MacDowell |
Jul 15, 2015
It's happened to the best of us. You walk into the nail salon, thinking you know what color you want. Then you see it—the polish wall, filled with hundreds of tiny, technicolor bottles gleaming in the light. Suddenly, you're the definition of indecision. To avoid that predicament, we scoured the Instagram feeds of a few Denver nail salons and found five manicures we can't wait to duplicate.

Here are five of the coolest manicures in town, from some of the best salons in Denver.
Cold as Ice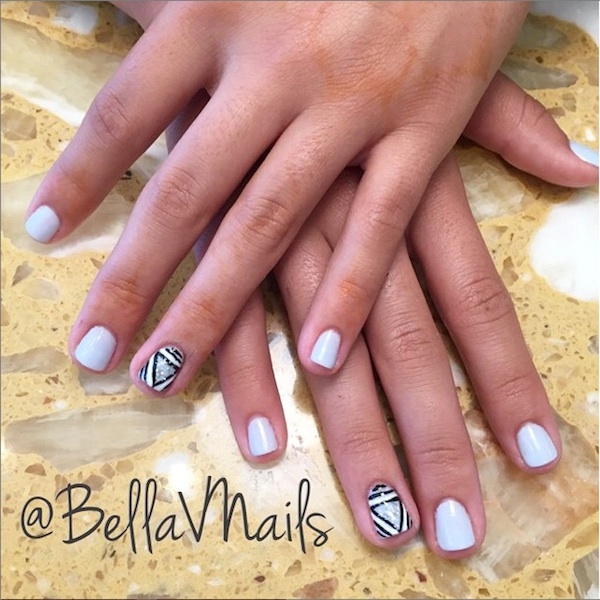 Manicure by Bella V Nails

The geometric nail art contrasts with this clean, ice-blue polish, striking a beautiful balance. (According to Instagram, that base color is Creekside from CND's Vinylux collection.)
French Manicure 2.0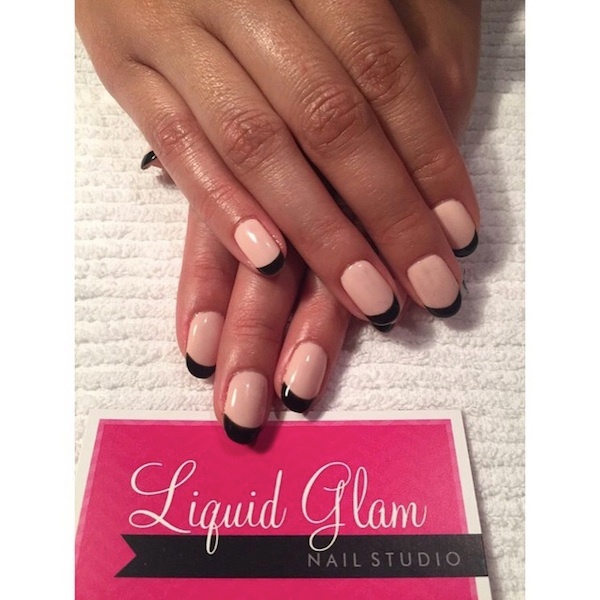 Manicure by Liquid Glam Nail Studio

This one is simple, yet striking. Just by swapping white polish for black, a standard french manicure becomes something special. (Here are three other ways to elevate your french manicure.)
A Touch of Gold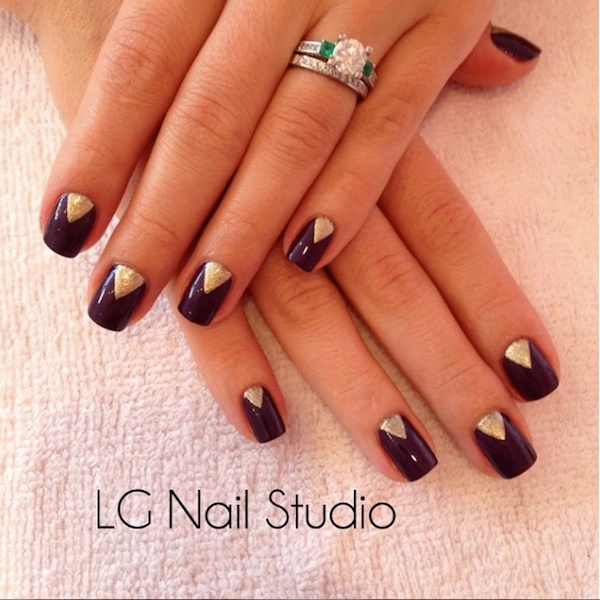 Manicure by Liquid Glam Nail Studio

Everything about this photo oozes glamour. The aubergine-and-gold color combo, the triangles at the bases of the nails (make sure those cuticles are on point), and even the emeralds in her engagement ring. We're suckers for engagement rings with a twist.
More Is Less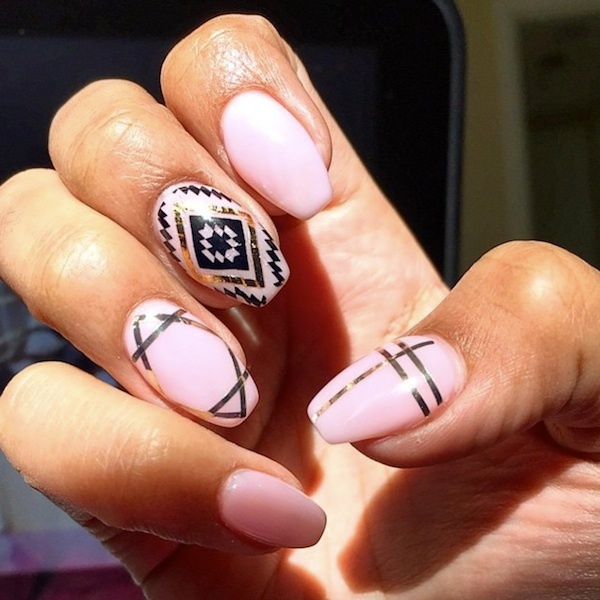 Manicure by Nails & Beyond

There's a lot happening here—pink, gold, and black; washi tape and nail art; a shape that's both stiletto and squared. But somehow, it still feels understated. Impressive.
Glitter and Lace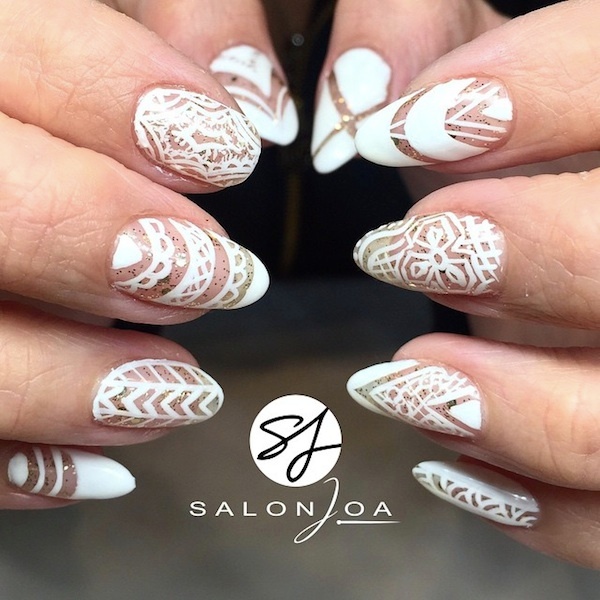 Manicure by Salon Joa

We're loving all the negative space in this manicure, especially with the glittery gold base coat—it feels so airy. And in that crisp white, it works for winter, spring, or summer.
BY: Kelly MacDowell
Kelly's first concert was Fleetwood Mac and her first career was in the beauty industry. Now a style and music writer, she loves Project Runway and her dog, Watson.