Drinkin' in the Rain: Best Places to Grab a Drink on a Stormy Day
BY: Aubrey Bach |
Dec 24, 2013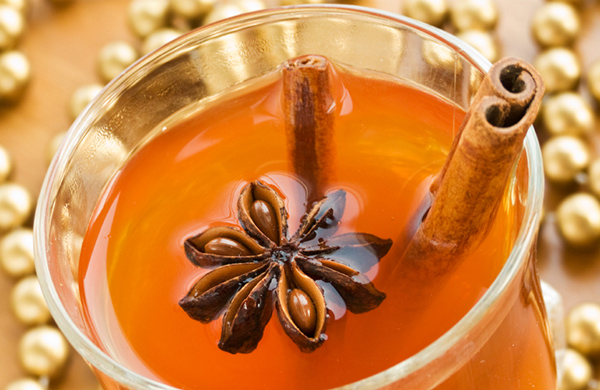 When the weather in Seattle is good, it's the best. But for nine months out of the year, we really make the most out of our Goretex. But a true Seattlite knows that bad weather has a glorious upside - there's no better time to cozy up with a stiff drink than when it's raining outside. Here are some of the best spots in the city to warm up on a cold winters' night.
El Gaucho
-  Seattle's swankiest steakhouse is so dimly lit that they give you a flashlight just to read the menu. But the lighting (along with the copious amounts of red velvet decorating the place) does more than add to the feeling that you stepped back in time when you step through El Gaucho's doors. It makes it the perfect place to cozy up with a stiff drink or big glass of red wine when you need to escape the rain. Bonus: El Gaucho has one of the best happy hours in town. Dinner may be a major splurge, but if you go during happy hour, house wine is just $6 a glass and their Steak Sandwich (which includes their luscious duck fat fries) is only $14. It's a real steal.
Golden Beetle
 - Maria Hines' Ballard outpost serves inspired Mediterranean fare with hyper-local Pacific Northwest ingredients. If the house-made harissa (a Moroccan hot sauce that lights up everything you put it on) doesn't warm your belly, the killer cocktails, made with an amazing variety of house bitters, definitely will. Bonus: sit at the bar and you can enjoy happy hour prices all night long. Oh, and the beef fat fries are not to be missed.
Von Trapps
 - It's hard to exercise when it's so cold outside, so rainy weather is the perfect time to turn your attention to winter sports, like bocce ball. Von Trapps is the perfect spot to practice this skill with a beer in hand. (And really, is there any better way to exercise?)  Burn some calories and take some in simultaneously, and don't forget to say "Prost!"
Rumba
 - Sometimes, denial is the best way to deal with the cold, and Rumba is the place to go if you want to forget that it's winter. Get some friends and a couple of rum punches while you snack on Caribbean treats like plantain chips, or try a tasting flight of gourmet rums and discover a whole world outside of Malibu.
Bathtub Gin
- Finding the hidden entrance to Bathtub Gin may be a bit of challenge in the middle of a rainstorm, but the craft cocktails inside are worth it. Grab a comfy, cushy chair and sip on the best hot toddy in town. After a few of those, you won't even remember that it's raining outside.
BY: Aubrey Bach
Aubrey Bach has been blogging about Seattle's best (and most delicious) events and restaurants at www.yay-today.com since moving to Seattle in 2008. With an eye for deals and a slight obsession with food, Aubrey hunts out the best and most affordable treasures in and around Seattle.