Use a Vacation to Teach Your Kids a Lesson (in a Good Way)
BY: Rashawn Mitchner |
Jul 7, 2015
With school out for the summer, kids have a lot of free time on their hands—free time likely spent playing video games or running through yards, not doing long division or reading about current events. Months away from academia can lead to summer learning loss, where students forget some of the skills they learned during the school year and have a harder time getting back on track in the fall.

But there fun ways for families to fight back. We've compiled a list of educational activities in four US cities that run the gamut from art history to zoology. Whether you're touring the US Capitol, watching an off-Broadway show, or strolling through redwoods along the California coast, you can help give kids' brains a boost all summer long.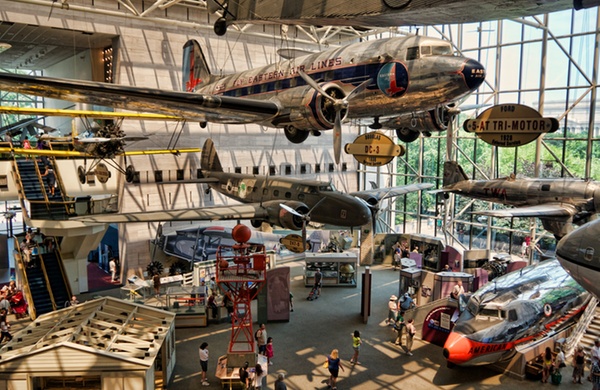 Technology: The Smithsonian National Air and Space Museum tracks the evolution of aviation from the Wright brothers to the moon landing and beyond. Daily hands-on demonstrations shed light on the engineering of airplanes and life on the International Space Station.

US History: An activity book available at the National Mall teaches kids about the people and events behind the monuments.

Government: Cover the three branches of US government sans textbook by taking tours of the White House and US Capitol or sitting in on a session at the Supreme Court.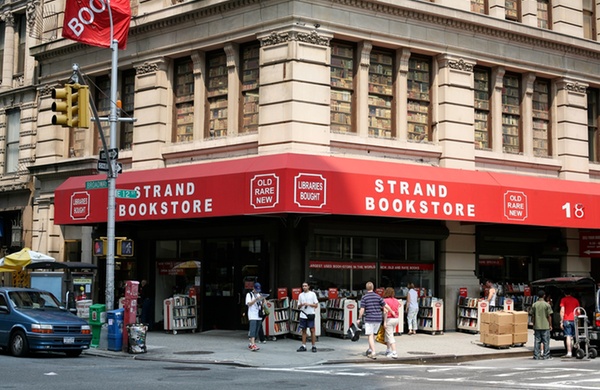 Literature: Strand Bookstore's collection of 2.5 million used, new, and rare books makes it a haven for readers. On weekends, characters such as Clifford the Big Red Dog drop in for story time.

Drama: There's no shortage of live shows in New York. Broadway and off-Broadway theaters stage age-appropriate productions including The Lion King; Aladdin; and The Lion, the Witch and the Wardrobe.

Political Science: Visit the United Nations Headquarters to hear about the organization's work across the globe. A guided tour geared toward ages 5–12 covers human rights and other topics in a kid-friendly fashion.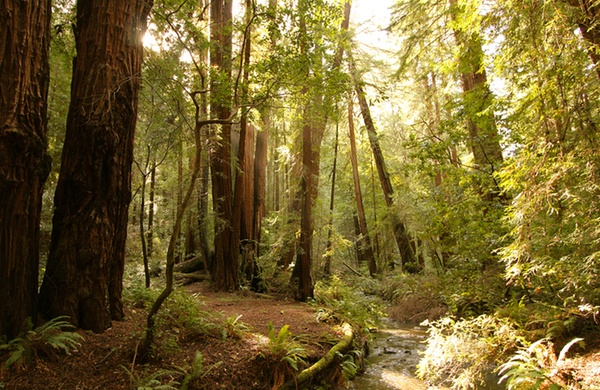 PE: With smooth trails that take as little as 30 minutes to traverse, Muir Woods offers easy (and scenic) hikes for little ones. Fair warning: giant redwoods don't make the best climbing trees.

Science: At the California Academy of Sciences, kids can watch penguins waddle around during feedings as biologists answer visitors' questions. Special behind-the-scenes tours highlight the academy's research lab and its collection of 38,000 live animals.

Independent Study: Workshops at the aptly named Children's Creativity Museum introduce kids to everything from computer coding to stop-motion animation. Future rock stars can record their own videos in the museum's music studio.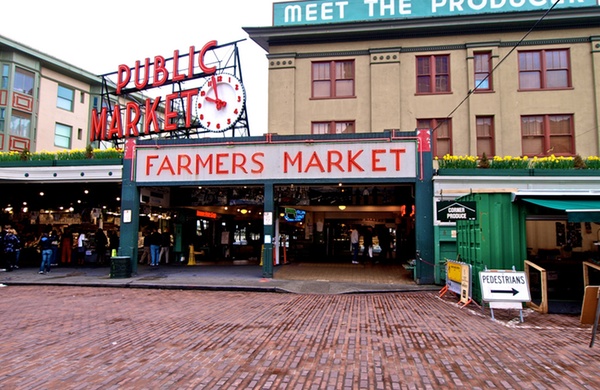 Home Ec: Teach your kids where food comes from (hint: not a grocery store). Step into Pike Place Market to meet the farmers who sell locally grown produce and the fishmongers who hawk fresh-caught seafood.

Art: Visitors to the Seattle Art Museum can explore galleries ranging from Native American to ancient Mediterranean art, then create their own masterpieces. Family Fun Workshops guide ages 3–12 in making objects such as masks and abstract paintings inspired by different cultures, and the museum's Art Lab gives teens face time with local artists.

Music: Want to nudge your kid toward an appreciation for classical music? The Seattle Symphony has concerts based on the likes of Pokémon and Final Fantasy.
Photos: Smithsonian Air and Space Museum by Don DeBold under CC BY 2.0; Strand. 18 miles of books… by Alan Turkus under CC BY 2.0; Muir Woods by Jason Toff under CC BY 2.0; Public Market Farmers Market by Kristin Wall under CC BY-ND 2.0
BY: Rashawn Mitchner
Rashawn hopes to eventually pack her Kindle and trail mix for a trip that requires a passport. For now, she visits US cities with microbreweries and nice views.