Geek Out Over These Gift Ideas from Chicago Comics
BY: Mel Kassel |
Dec 12, 2013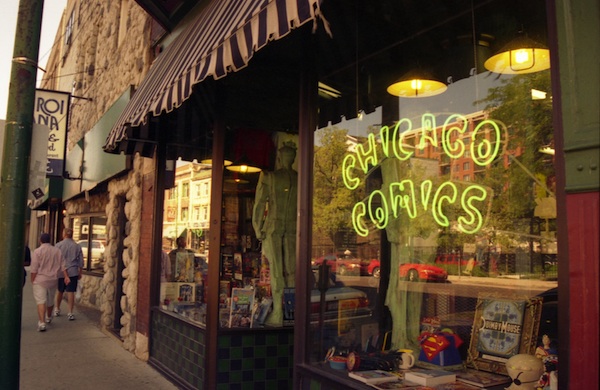 Raphael Espinoza talks midnight movies, must-read horror comics, and the nerdiest TV remote ever made.
At
Chicago Comics
(3244 N Clark St), holiday cheer isn't just universal in the traditional sense—it affects hundreds of fantasy universes, reaching from the Manhattan-based Avengers Mansion to the Justice League Satellite nearly 25,000 miles from Earth. Staff member Raphael Espinoza can recount many Christmas-themed issues, but his favorite is from 1981:
Uncanny X-Men 143
, which stars Kitty Pryde (alias Shadowcat) as the newest X-Men recruit. "What she thought would be a silent night soon turns into a deadly night, when she realizes she's being stalked and haunted by a demon," Raphael recalls. After seven years at Chicago Comics, Raphael still stays on top of countless canons to help shoppers find the storyline they seek. And because the seemingly infinite number of issues in a store can be intimidating, Raphael sticks to one piece of tried-and-true shopping advice: "Always ask the person behind the counter. We're not all like
The Simpsons
Comic Guy, promise." Thus reassured on the comic-book front, we asked Raphael for his thoughts on what else to gift self-proclaimed geeks this season.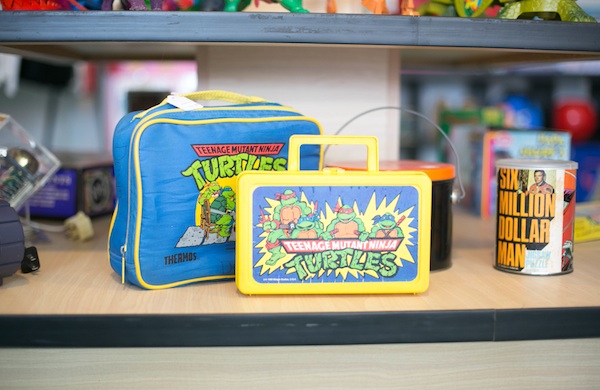 Where to Go
For records and vintage souvenirs:
Raphael recommends
Bric-A-Brac Records
(3156 W. Diversey Pkwy) for "the nostalgic geek who's obsessed with '80s memorabilia," or for anyone who wants to browse an impressive selection of punk-rock records and cassettes. There's even a friendly corgi you can play with as you shop.
For quirky stocking stuffers:
Uncle Fun
(1338 W. Belmont Ave.) has classic gifts, such as Slinkys, sea monkeys, and Pez dispensers. They also stock far stranger items, including travel guides to oddball attractions and temporary hickey tattoos.
For a professional sketch of your sea monkeys as superheroes:
Local comic artists will be set up at
Quimby's
(1854 W. North Ave.) on December 15, brainstorming with guests who can commission drawings of their choice. Even when there's not an event Raphael loves visiting Quimby's, calling it "part bookstore, part comic shop, part rebel-literature hub, all coolness."
For game night:
Sometimes the best present is a night out. Every second Sunday of the month is game night at the
Public House Theatre
(3914 N. Clark St.), hosted by local sketch group
The Nerdologues
. Gamers can drop in from 5 p.m. to 10 p.m. to participate in the revelry, which may include rounds of Werewolf, Settlers of Catan, or a bring-your-own-game free-for-all.
What to Buy
For someone who's just starting their comic-book collection:
If you're interested in classic DC heroes like Wonder Woman, Superman, and Batman, Raphael says you're in luck: "The entire universe has been rebooted and started afresh." Ask your local comic shop how to best begin a story from the 2011 relaunch. Other staples you might want to look into are Neil Gaiman's "dark, poetic, and beautiful"
The Sandman
series, and of course,
Watchmen
—"It's the epitome of superhero satire," Raphael says. For tales grounded in emotional realism, Raphael highlights
Fun Home
("a beautiful tale of a woman's childhood and the influence her father has had on her life as an adult") and
Asterios Polyp
, whose midlife-crisis story is "one of the best examples of using comic narrative to push a story forward."
For the movie nerd:
"The best thing you can get a geek is a gift certificate to the
Music Box Theatre
," Raphael says. The old-timey movie house (3733 N. Southport Ave.) screens independent features as well as
midnight cult classics
, such as
The Room
,
The Rocky Horror Picture Show
(both screened regularly), and
Teenage Mutant Ninja Turtles
(screening February 7–8, 2014).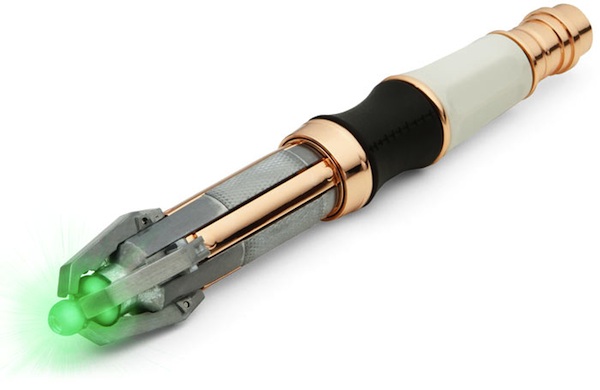 For the Dr. Who fan who would live in a blue police box if they could:
The 11th Doctor Sonic Screwdriver programmable TV remote
($99) from ThinkGeek. Raphael put it on his Christmas list because "you can control your TV with a mere hand gesture! How cool is that!?"
For the comic-book fan who likes…
...epic fantasy:
Raphael suggests
Saga
, a series about two extraterrestrials in love whose species have long been at war. "It's sci-fi wrapped in a fantasy epic, stirred with a little bit of
Romeo and Juliet
, [and] sprinkled with
Buffy
-esque wit," he says.
...horror, but is tired of zombies:
"If you haven't read Joe Hill's
Locke & Key
, I urge you to jump in your car, drive to your local comic shop, and pick it up," Raphael says. The story deals with a father's death, and how his family learns the terrifying secrets pent up in his childhood home. There's also Charles Burns's
Black Hole
, which Raphael describes as "a coming-of-age story about a group of teenagers [who] come into contact with an STI that leaves them with horrific mutations!"
...heroines with more character than visible cleavage:
Raphael recommends
Love & Rockets
, saying that the series "has been evolving with some of the best characters in the comics medium since the 1980s." He's also a fan of Kelly Sue DeConnick's interpretation of
Captain Marvel
, which has pilot and former Ms. Marvel Carol Danvers taking up the Captain Marvel title.
Determined to buy the best holiday gifts of their lives, Groupon's Style & Beauty writers sought shopping advice from local experts. Click here for guides to buying presents for the fitness lover, foodie, or coffee addict in your life.
Photo: top, Jeff MacDonald; middle, Stephanie Bassos, Groupon