Ginger Beer Isn't Actually Beer
BY: Lisa Ladehoff |
Aug 1, 2014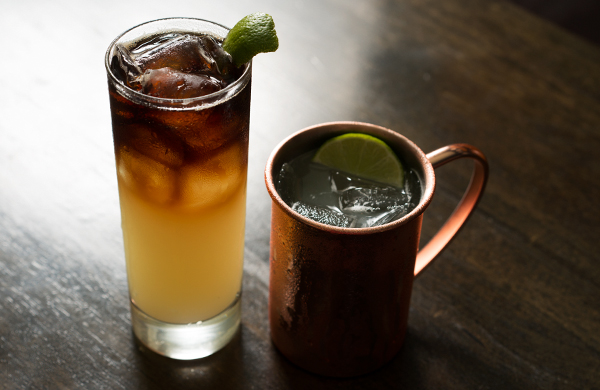 I might never be able to walk into a bar and order another dark and stormy. It just won't be the same.
This was one in a series of melodramatic thoughts I had as I sat at the empty bar of Red Door (2118 N. Damen Ave.) in the middle of the afternoon, sipping the simple ginger beer, lime, and dark spiced rum cocktail. I'd been chatting with the chef/owner and bar manager there about the ginger beer, which they make in-house a couple times a week—and which I had already tasted on its own.
It was very good, but this cocktail was something else entirely.
I had always thought of the dark and stormy as a relatively boring (or, uh, classic?) cocktail, and would almost never order one out at a bar. Cloying, flat, and generally uninteresting to my palate, this was a drink that simply did not interest me.
Until now.
Unlike root beer, which everyone knows has absolutely no booze, I've found that many people make the mistaken assumption that ginger beer is a type of beer-beer, AKA alcoholic. Why this is, I have no idea. There is such a thing as ginger beer with alcohol, but for the sake of this story, let's just pretend that doesn't exist.
Unlike ginger ale, which is terrible in cocktails, ginger beer has a distinctly bracing ginger-y-ness, and is certainly not for the faint of heart (or those who don't actually like ginger). In short, ginger ale tastes absolutely nothing like ginger.
The beer version is, in fact, often made with brewing yeasts—likely champagne yeasts, since they're the lightest and bubbliest, and the least likely to lend a funky flavor to the soda. In the brewing process, a tiny amount of natural alcohol might occur (similar to kombucha), but the amount is so small it would be imperceptible, unless you're a baby. Once the yeasts and sugars have interacted to create carbonation, the beer is quickly refrigerated to halt the fermentation, thus preventing the production of alcohol.
At Red Door, their ginger beer is force-carbonated, and once I tried it, I felt certain that I'd never had real ginger beer in my life. This was spicy and warm—drink it too fast and it might make your eyes water.
The chef and owner there, Troy Graves, explained the production process to me: the ginger is boiled with sugar, water, lemon juice, and fresh thyme, mellowing the spiciness a bit. The resulting product is cooled, puréed, and then added to small 5-gallon soda kegs, where it's force-carbonated with CO2. After some vigorous shaking to help integrate the fizz, it's left to sit for a few hours so the carbonation evenly distributes and the foam settles. The result streams out an opaque, golden yellow with an even, foamy white head from a jerry-rigged tap they built on top of a beer cooler where the ginger beer and another seasonal soda live.
Juxtaposed alongside the sweet, mellow flavors of cane sugar and baking spices in the rum, I sat, sipping, suddenly feeling as though I'd discovered something. How had I not heard about this before? My ignorance was bordering on shameful.
I'll have to atone for my sins by returning for one or two more.
A handful of other bars around the city have ginger-beer cocktails on their menu at the moment. Try them in these different takes, or head to Red Door for a couple of classics.
Dusek's | 1227 W. 18th St.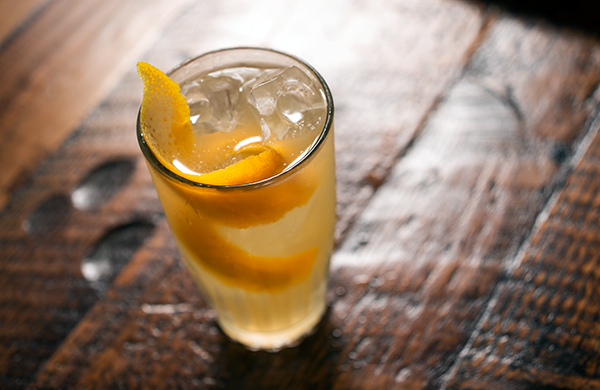 Behind the bar at this corner-dwelling Pilsen restaurant, a retooled bourbon buck (pictured above) is flavored with wit spices—used to flavor Belgian witbiers—and generally consisting of ingredients such as coriander, orange peel, and clove. Mixed with bourbon, lemon, and ginger beer, it's refreshing yet complex.
Au Cheval | 800 W. Randolph St.
On the cocktail menu at this chic diner, drinkers will find a throwback—all the way back to 1895, in fact. The Horse's Neck (made with Old Overholt, lemon, ginger beer, and angostura bitters) is attributed to George Kappeler, author of a classic cocktail book published that year.
The Bedford | 1612 W. Division St.
In the basement of an old bank, The Bedford might be the only place we can drink cocktails in a bank vault—at least in our lifetime. The bartenders' take on the classic mule is Polish-style, made with bison-grass vodka, lemon, tarragon syrup, and ginger beer.
Red Door | 2118 N. Damen Ave.
The bartenders at Red Door make two classics with their housemade ginger beer: the aforementioned dark and stormy, as well as a classic moscow mule, served in an iconic copper mug (versions of which are frequently available on Goods).
Photos by Andrew Nawrocki, Groupon
Shop for local deals in beer, wine, and spirits.
Thirsty? Check out more cocktail coverage or a few more spirit-forward stories.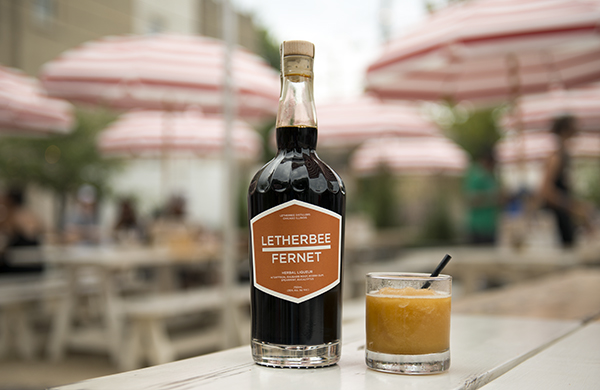 Verdict: Fernet Is Still Cool. Sorta.
If Fernet Branca didn't taste so much like mouthwash, it might be more popular. Enter: Letherbee Distillers' new take on the classic Italian amaro. Cue chorus of angels.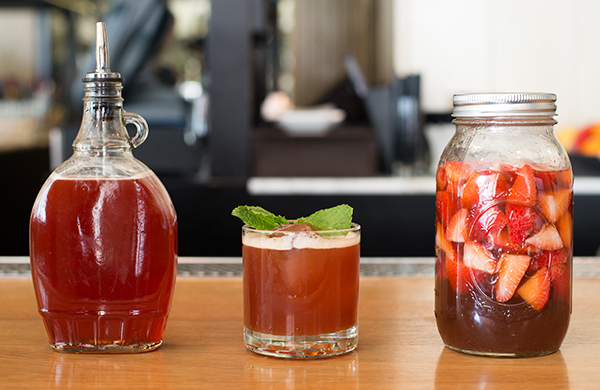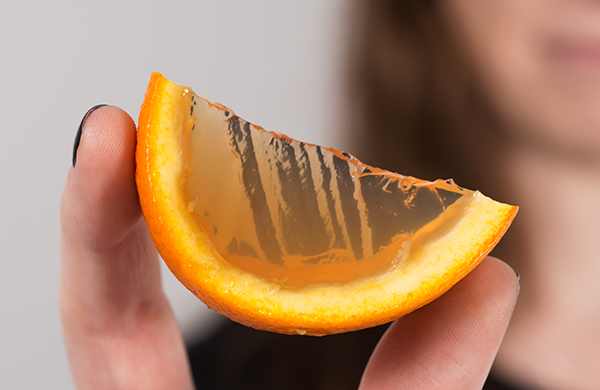 This Is Not a Jell-O Shot
OK, it sort of is. But better. Learn how to make a craft cocktail, add gelatin, and change a few people's minds about what's usually an unpalatable novelty.