Gluten Free in the Windy City: How to Avoid Wheat Like a Pro in the City of Deep-Dish Pies and Sesame-Seed Buns
BY: Krista Burton |
Apr 17, 2013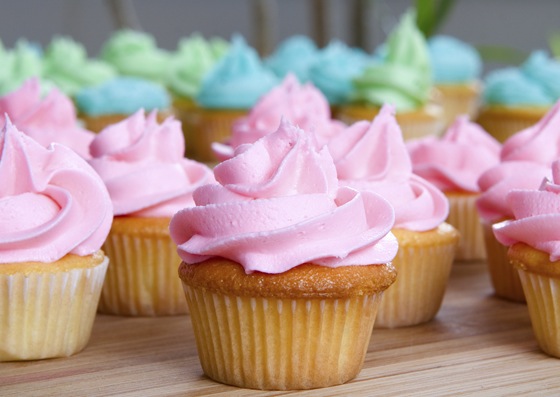 I've had a severe gluten intolerance for more than five years, so eating without gluten is second nature. But when I was first diagnosed? I was at a complete loss for what I could eat when I was out with my friends in Chicago, the world headquarters of deep-dish pizza. But then two things happened. One: I became more experienced in avoiding gluten. And two: restaurants in Chicago changed. Lots of places now have gluten-free options, even breakfast joints and bakeries. People with gluten issues no longer have to just order a salad. I hope you're hungry, gluten-free friends. I'm bringing you to dinner. And breakfast. And lunch. With snacks.
Krista's Top Five Picks for Gluten-Free Dining in Chicago (In No Particular Order)
Lady Gregory's | Andersonville 
This massive, newly opened pub on Clark Street has cozy nooks, fireplaces, and an absolutely mind-boggling drinks list. When you're there, ask to see the "beverage book" in addition to the already-huge drinks menu—Lady Gregory's has more than 300 whiskeys in reserve. Inside, there is a library, a polished wooden wraparound bar, cheerful servers, and a
startlingly
extensive gluten-free menu. In the morning, try the towering pile of brioche custard french toast; for dinner, opt for the cold-water lobster mac and cheese, which comes with truffle cream and a gluten-free cornbread crust—a dish that once reduced me to helpless, happy tears on a blustery night. Lady Gregory's is my go-to whenever someone allows me to choose where we're going to eat, which, due to my incessant nagging and pleading, is often. (Wearing people down is a skill.) To eat at Lady Gregory's is to forget gluten even exists.
Tweet | Edgewater
Tweet is the sister restaurant to beloved bar
Big Chicks
, and they're located next door to one another. This adorable cash-only breakfast and lunch spot is wildly popular on Saturday and Sunday mornings—come early or be prepared to wait in a long line of hungover hipsters. Most of the ingredients at Tweet are organic, and this is the place to dig into the brunch foods you've been missing. Gluten-free eggs benedict? Check. What about gluten-free pumpkin pancakes with real maple syrup? Yep. For lunch, Tweet will de-allergen any sandwich on their menu by using gluten-free bread.
Senza | Lakeview
There is not a dish or pot or pan at Senza that has ever touched even a crumb of gluten, and at some point I have major plans to try to give executive chef Noah Sandoval a creepy extended hug. For dinner, you can have a four- or nine-course prix fixe meal, choosing from options such as duck confit with huckleberry and saffron or tagliatelle with truffles and artichoke. They do a mean fixed-price brunch, as well. I'm talking cheddar popovers and crab-cake benedict.
Chicago's Pizza  | Lakeview, Ravenswood, Old Irving Park
Except for the time I spent sleeping and working, I've filled the last five years of my life searching for the perfect gluten-free pizza. It's good to have goals. Now, I would estimate that half my body weight is made up of gluten-free pizza dough. And why? Why did I do this? I selflessly ate my way through nearly every gluten-free pizza in Chicago, all so I could knowledgeably, confidently, and honestly tell you the hard truth: most of them aren't very good. But there's one
extremely notable
exception to this. Chicago's Pizza makes its own gluten-free crust in house, and you can't even tell that it's gluten free. Not too thin, not too thick, crispy on the edges and chewy inside. It's perfect and inspired, and I'm obsessed with it. They also deliver until 5 a.m.
Swirlz Cupcakes | Lincoln Park 
My friends in gluten avoidance: Swirlz Cupcakes knows your sorrows. It knows you never, ever get to eat birthday cake or the goodies people bring to the office. It knows it's been years since you sank your teeth into a pile of gaily colored frosting and moist, crumbly cake. And it is here for you. Swirlz has gluten-free and vegan gluten-free cupcakes in flavors such as cinnamon honey bun, vanilla twixie with salted-caramel buttercream, and chocolate hazelnut truffle. You can buy them in the bakery sections of Whole Foods, but listen—you want to actually
go
to Swirlz. How long has it been since you could point to a baked item under a glass case and then consume it?
BY: Krista Burton
Guide Staff Writer
Krista has lived in Europe and Taiwan, and she loves road trips to kitschy US sites. She prefers to travel by train, but she always falls asleep and misses her stop.