Guide to North End's Italian Dining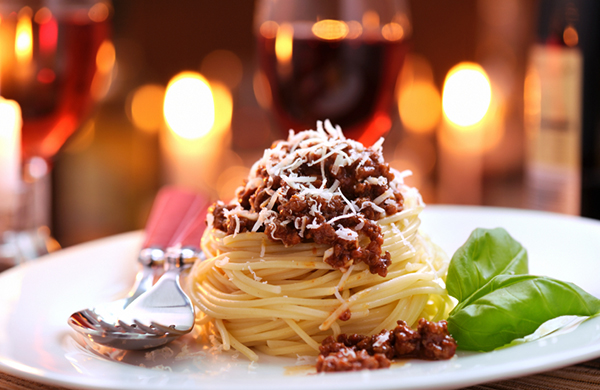 The North End is Boston's Little Italy, an area of sheer bliss for any Italian food lover. This is Boston's oldest neighborhood, with buildings dating back to the 17th century. In the 1800's, it was the first stop for many Italian immigrants; generations later, you can still hear Italian spoken in shops and on the streets.
Today its narrow and twisty streets are chock-a-block with cafés, restaurants, bakeries, gelato shops, bars and Italian specialty stores. It's an adventure just to stroll through the neighborhood and read the menus displayed outside the restaurants. But as true aficionados know, "Italian" is too generic a term. Here, you can narrow down what type of food experience you want by region: Napoli, Sicily, Abruzzi, Lombardy, Piedmont and so on.
Cozy, romantic, and upscale, Mamma Maria has been serving Northern Italian cuisine in its gorgeous row house setting for more than 40 years. Five dining rooms of differing sizes make the space feel very intimate, and the familial service is always topnotch. Though the menu changes daily, diners can usually count on the delicious and classically-prepared osso buco with saffron risotto, considering its popularity among local eaters.
While Mamma Maria feels like a hidden gem, Ristorante Villa Francesca feels like a warm embrace, especially when its full-size windows on the street are wide open, and passersby get to glimpse the tempting Italian seafood on patrons' plates. The prix fixe seafood dinner is one of the best deals around, offering dishes like lobster ravioli and cioppino (a mixed seafood stew of clams, mussels, calamari, fish and shrimp), plus a dessert for a very reasonable price.
Perhaps less upscale, but no less beloved, is Regina Pizzeria, which has been serving up pies since 1926, each one cooked in its brick ovens. For many, the North End simply means a slice at Regina's, and though there are other branches, the North End outpost is a classic, where nothing but pizza, sbeer and wine) is available.
Some restaurants in the North End don't serve dessert, allowing the numerous pastry shops and cafés to own that course. Mike's Pastry on Hanover Street is world-renowned for its cannolis, and just one block away, also on Hanover, is Modern Pastry, which can hold its own against Mike's and usually has much shorter lines. Though, in this part of the city, it's easy to stumble upon a gelateria, pastry house or low-key Italian joint that serves up superior versions of hearty foods you've been eating your whole life. That's why locals and tourists alike flock to the Italian-centric North End.
BY: Gayot
Gayot
GAYOT.com serves as a leading worldwide authority on the good life. Millions of readers turn to Gayot's savvy, professional reviews on dining, travel and lifestyle. From "Best of" lists and travel guides, to a searchable restaurant and hotel database, Gayot provides dependable coverage while keeping up with the latest trends and news.