GROUPON GUIDE TO WASHINGTON-DC
Homemade Pretzel Curls: An Alternative Use for Skewers
BY: Katie Cortese |
May 7, 2014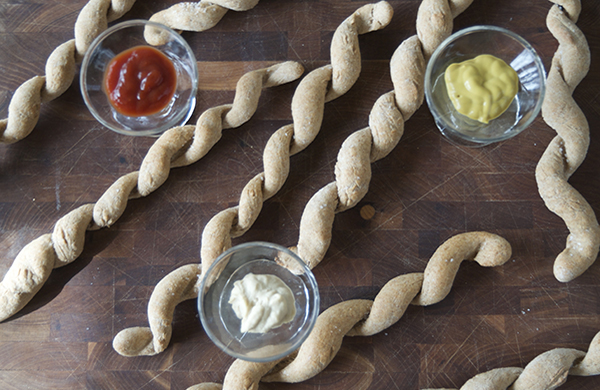 Nice weather means backyard barbecues. And the open flames of a grill beckon some of the most primal and essential of all cooking tools: kebab skewers. Now, most recipes call for a skewering of meat or veggies. But why not dough? Enter the pretzel curl. I took a delicious and easy
soft-pretzel recipe from Foodie Fiasco
blogger Kelly Morrison, but rather than weave the dough into a classic pretzel shape, I wrapped it around skewers. A quick 10 minutes in the oven and out came a perfect doughy ringlet. The pretzel's shell was crispy enough to stay upright if served in a jar yet yielded that classic soft, chewy center. Here are the results, which I and a group of friends quickly devoured.
Skewered Pretzel Curls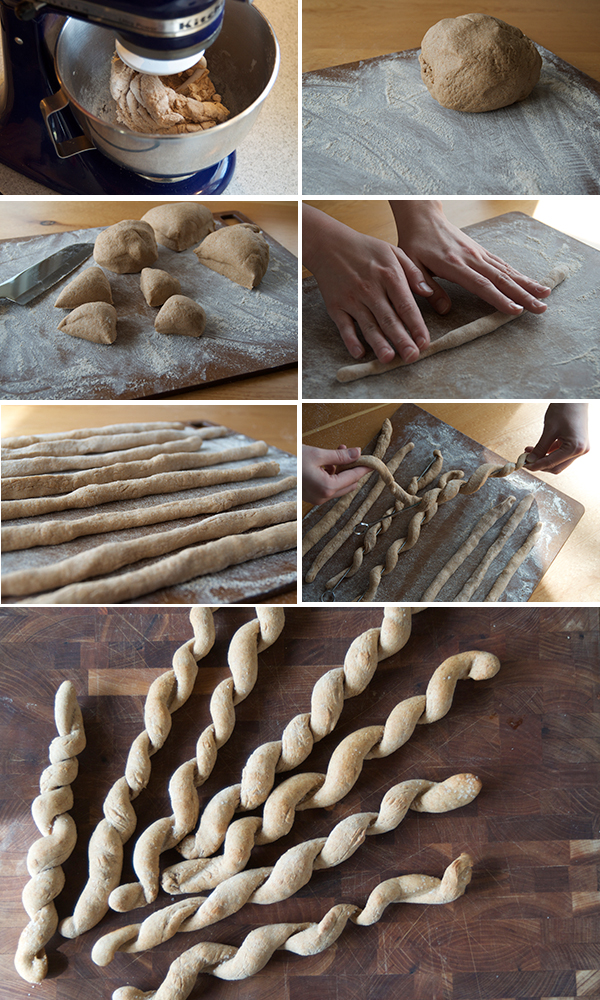 Yield: 16 pretzels
What you need:
* 1 1/2 cups warm water * 2 1/4 tsp. active dry yeast * 1 tbsp. cane sugar * 1/2 tsp. salt * 3 1/2 to 4 cups white whole-wheat flour * Skewers * Kosher salt to sprinkle atop the pretzels
What you do:
1. Preheat oven to 425 degrees. Line a baking sheet with parchment paper or a silicone mat and set aside. 2. In the bowl of a stand mixer or a large bowl, combine the warm water and yeast and let sit for 3 minutes. 3. Stir in sugar and salt. Slowly stir in the white whole-wheat flour until the dough comes together and is not too sticky. Knead the dough (either by hand or with the mixer's dough hook) in the bowl until the dough is smooth but not overworked, about 3–5 minutes. 4. Turn the dough ball onto a lightly floured surface. Using a sharp knife, cut the dough into four equal parts. Cut each part into four more equal parts for a total of 16 balls of dough. 5. To form the pretzels, roll one of the balls of dough into a long thin rope by moving your hands against the dough on the floured surface. Holding one end of the rope against the tip of the skewer, wrap the dough around and around the skewer until you reach the end. Repeat for each rope of dough. 6. Lay the pretzels on the prepared baking sheet and spray with cooking spray. Sprinkle with salt and bake for 10 minutes. Let the pretzels cool a bit before pulling them off the skewer. Serve with a dip and frosty beverage of your choice.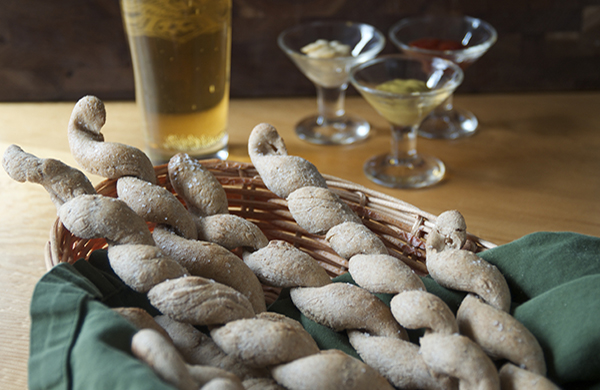 Need a cutting board or rolling pin for all that dough? Shop Goods for kitchen supplies and tableware.
Photos and video by Katie Cortese, Groupon
Now that you have a twisty snack, check out some other recipes and kitchen hacks from the Groupon Kitchen: