How to Eat and Drink Like a Peruvian Beauty Queen
BY: Halley Lawrence |
Nov 5, 2013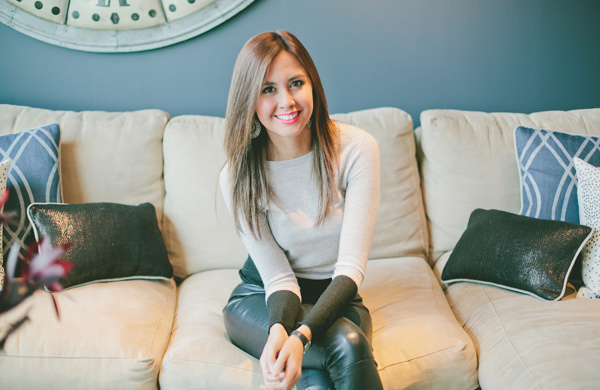 In Peru, Jessica Tapia is famous. She was the face of various Peruvian networks for more than 19 years. A veteran anchor on shows such as
Panorama
and
A Las Once
,
she's interviewed consecutive presidents and chatted up movie stars. As if that wasn't enough, she's also graced the stages of international beauty contests. But in 2013, Tapia decided to step out of Peru's limelight and move to Chicago. The inspiration for her move can be traced back to a certain Peruvian nightclub. That's where Tapia met Chicago native Steve Dykeman. It wasn't only Dykeman's foreign hometown that set him apart—it was also the fact that he was naive to her celebrity status until their group left the club and cameras began to snap and flash. The two grew close despite his initial confusion, and the couple traveled the world together and married later that year. Peruvian media followed each of their multiple wedding ceremonies closely. Chicago is now her home, but Tapia understandably misses her friends and family in Peru. She also misses the food—particularly the arroz con pollo that her mother makes. "First chance I go back to Lima, I'll eat that all week," she said. Happily, she's also found much to love in her new city, including several restaurants with food almost as good as her mother's cooking.
For breakfast:
Ina's
| 1235 W. Randolph St. "We go almost every Sunday. Everybody wants to eat breakfast there. They have the best hot chocolate and pancakes ... blueberry pancakes. [
Whistles
]" (Editor's note:
Read more about Ina, the "Breakfast Queen," and her scrapple dish, which is a sort of veggie meatloaf
.)
For steak:
Bandera
| 535 N. Michigan Ave. "The pork chops, the steak … nobody makes meat like them. The environment is kind of dark. You can eat at the bar, and there's a pianist for lunch and dinner. On a shopping day, you're walking down Michigan Ave., you're exhausted—Bandera is right."
For cocktails:
Mastro's
| 520 N. Dearborn St. "I love Mastro's. Not the main restaurant, but the bar on the side on Friday nights. It's great for drinks. … They have a vodka-lemonade drink that they serve with special ice that's steaming and bubbling. It's so good. You could drink one gallon of that one. I think [the ambiance] is great for people like me, in their 30s and older."
For wine:
The Tasting Room
| 1415 W. Randolph St. "We don't have places like [Tasting Room] in Peru. They have cheese, charcuterie, and give you options of different wines. … They give you the three glasses; they tell you 'drink this one first.' It's supergood. For not very much money, you could drink really good wines."
Photo: © Stephanie Bassos, Groupon