Jeni Britton Bauer Can Turn Anything Into Ice Cream
BY: Rachel Matuch |
May 19, 2014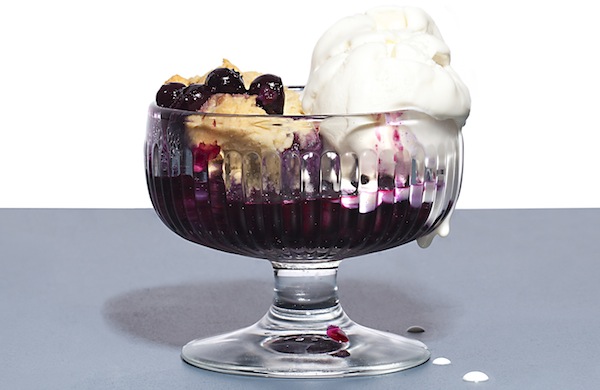 If you sneak a peek into Jeni Britton Bauer's new cookbook,
Jeni's Splendid Ice Cream Desserts
, her unique flavors pop off the page. Absinthe and meringue, dark chocolate and rye whiskey, parmesan zucchini lady cake. Add in desserts, and things get even more intriguing. In our
extended interview
, we quizzed Jeni to see if she could turn anything into a splendid ice cream. Short answer: pretty much. Along the way, she dished on a legendary wasabi root that costs $100 per pound, which ice cream she'd gladly slather on her skin, and what the staff of her
scoop shops
do when they're bored.
Shop for local deals on coffee and treats.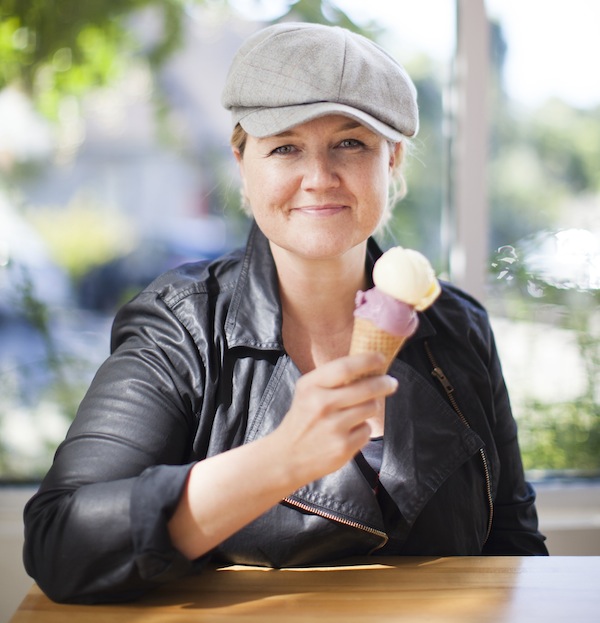 Fried Chicken
Jeni says she would gladly pair ice cream with the "super, super crispy chicken skin" with honey at
Husk
, the Charleston restaurant of James Beard Award–winning chef Sean Brock. (He opened a second location in Nashville last year.) She'd put the chicken "with the ice cream, not in the ice cream, because I've had experience with meats and bacon…they get soft and leathery in the ice cream, and sort of chewy." Instead, she'd use the skin as a garnish for the ice cream, "which would be awesome." "As for the rest of the chicken, I'd probably just eat that part and leave it out," she says, laughing. Though Jeni has experimented with incorporating meats—notably veal—into ice cream, the experiments are rarely worth repeating. "Just because it's not bad doesn't mean it's good," she says.
Wasabi
When I mention wasabi, Jeni tells me the legend of a hill near Portland where wasabi grows "perfectly" and must be fenced in to protect against thieves. It goes for about $100 a pound, she says, with one disclaimer: "I totally might be wrong about this…I believe legends as the truth." But back to the ice cream. A successful wasabi flavor would require the freshest possible ingredients. "One time, a Japanese chef here in Columbus gave me this whole wonderful, fresh wasabi root," she says. "I ground it on a sharkskin he let me borrow—sharkskin's really rough, so you grind it on there and make a paste." With wasabi paste at the ready, she'd pair it with cucumber to make a light wasabi-cucumber sorbet. It could be served as an intermezzo, paired with fruit, such as fresh rambutan, or—my personal favorite—combined with shōchū, a Japanese spirit, to make a boozy ice-cream float.
Honeycomb
Jeni calls honeycomb one of her "favorite things ever." So, of course, she's already turned it into an ice cream. She combined it with clove and ylang-ylang, which is "a big white flower. It's one of the main ingredients in Chanel No. 5. It's this beautiful, powdery, hard-to-describe but very gorgeous, perfect candy flavor." The result? "Absolutely amazing," Jeni says. "I would spread it on my body and wear it as perfume as much as I'd eat it."
Tacos
Jeni sees taco-like influences already infiltrating her stores in two ways. First is their Chocomole flavor. "We do a Frito gravel and put that in our chocolate ice cream," she says. It's made of crushed corn chips, bound together with butter and flour and baked into a streusel-like topping. "It's very salty and very Frito corn-y. We put that in chocolate ice cream with a little bit of cayenne, and it is so good. We call it Chocomole, and it is delicious." "The other thing I would say we do, we have these behind-the-counter tricks that we do when you're working in our ice-cream shop. We don't serve them to the public, but if you're bored one day, you might take the waffle-cone machine and make it into a taco shape and then fill it, which is kind of fun, too." As a proud former ice-cream store employee, I told Jeni I had fond memories of making illicit waffle-cone tacos. I was glad to hear she embraces the trend. "Isn't that the fun part of it? When it's not busy?" she says. "The other thing we do is, you take the cold hot fudge and you mix it with whipped cream and it turns into the most perfect chocolate mousse. It's so good."
Excerpted from Jeni's Splendid Ice Cream Desserts by Jeni Britton Bauer (Artisan Books). Copyright © 2014.
Photographs by Kelsey McClellan.
Shop for local deals on coffee and treats. 
Hungry for more? Read our extended Q&A with Jeni to find out why ice cream is like a sweater accessory and which of her flavors was inspired by Stravinsky's Rite of Spring.
Or, check out some of these other ice-creamy features: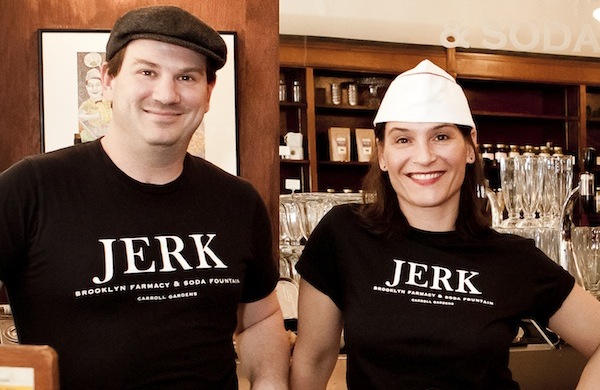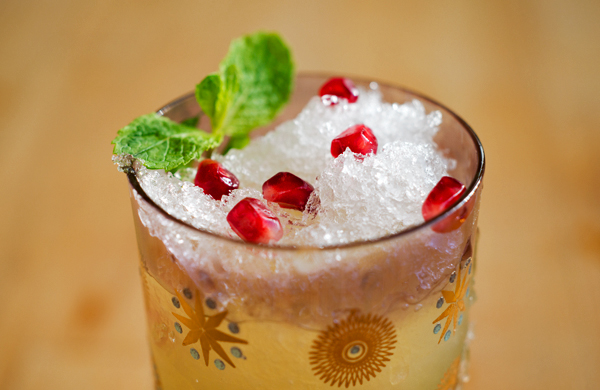 BY: Rachel Matuch
Guide Staff Writer
When she's not writing, Rachel pillages her local library, plays board games, and cooks (but never, ever bakes).