GROUPON GUIDE TO WASHINGTON-DC
Jeni's Splendid Ice Creams Are Inspired By Pretty Much Everything
BY: Rachel Matuch |
May 19, 2014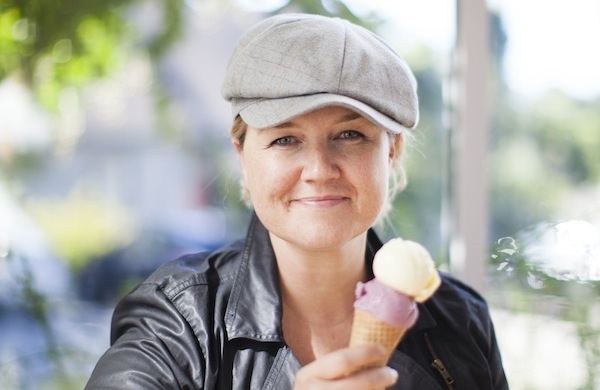 If you've ever had a pint (or better yet, a sundae) from
Jeni's Splendid Ice Creams
, you know that Jeni Britton Bauer has a way with flavors. But she's not hoarding the secrets she's learned over her 20-year run in the ice-cream business. In her new cookbook,
Jeni's Splendid Ice Cream Desserts
, she not only shares the sources of her inspiration, but empowers home cooks to whip up her unique ice-cream flavors, such as chocolate and rye whiskey or blue-cheese graham cracker. So what's new since her first cookbook,
Jeni's Splendid Ice Creams at Home
, came out in 2011? First of all, the base recipe itself has been tweaked to account for new models of home ice-cream makers. "It's just slightly better—you may or may not notice it, but I notice it," she told me. Then, there's a frozen custard, a buttermilk soft-serve, and a full-blown desserts section with cakes, corn fritters, and biscuits designed for endless mixing and matching with every flavor out there. Jeni told me all about the new book, why vegan ice cream deserves a fancy French name, and the benefit of buying strawberries by the field.
Shop for local deals on coffee and treats.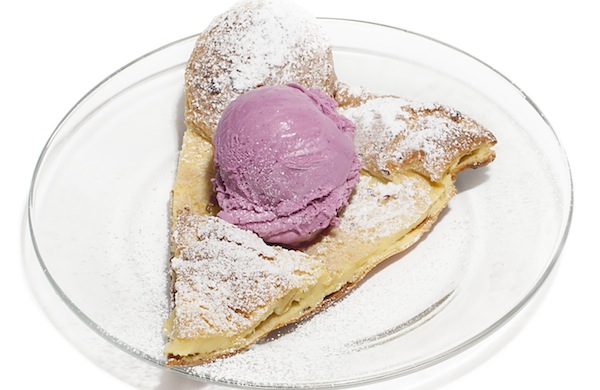 GROUPON: What's new in Jeni's Splendid Ice Cream Desserts?
JENI BRITTON BAUER: There's a
vegan ice cream
, which I call
crème sans lait
. I'm not even sure if it's the correct French translation. Truly, I just wanted it to sound fancy. I didn't want to say, "This is the lactose-free, vegan ice cream," because I think that sounds disgusting. It tastes great. In fact, when we finally perfected it—and it took me over a year to do it—I took it around the office and gave everybody a bite of the new vanilla ice cream we were going to make. Nobody knew that it wasn't dairy. Everybody loved it. Then I said, "By the way, that's completely vegan," and everybody freaked out.
G: What's in the dessert section?
JBB: It's three really good
cakes
, presented simply; the
corn fritters
, which are awesome; a couple of
biscuits
. But they're meant to become a lot of things…It's the way that chefs cook in restaurants: a base recipe that can become a lot of different things.
G: I think that's something people appreciated about your first cookbook. Readers can just follow the recipe, but you also explain how to mix it up.
JBB: My hope is that when you have either one of the books, you can tell your story and inspire your friends around the table. It's about you. It isn't about us at all. Even though my name's on the book, you put your name on what you make from it.
G: What makes a dessert ideal for pairing with ice cream?
JBB: Ice cream kind of turns into a sauce as it melts, so if your dessert is hot—I'm thinking a
pie
or an
empanada with fruit
—the ice cream melts on there. First of all, you get the clashes of temperatures, but as it melts, it thickens and richens things up. It's like putting a little bit of cream in your mushroom soup. You have a berry pie and you add ice cream, and it pops. But I also think it's like putting a
pat of butter on a steak
: the butterfat carries flavor to your nose. Whatever it's on, it can bring that flavor up with it. And then, some desserts absorb ice cream and the texture becomes better. It's like when you get a biscuit soaked in strawberry sauce. When your cake is soaked in ice cream, it's a whole different thing.
G: What else do you hope readers take away from the cookbook?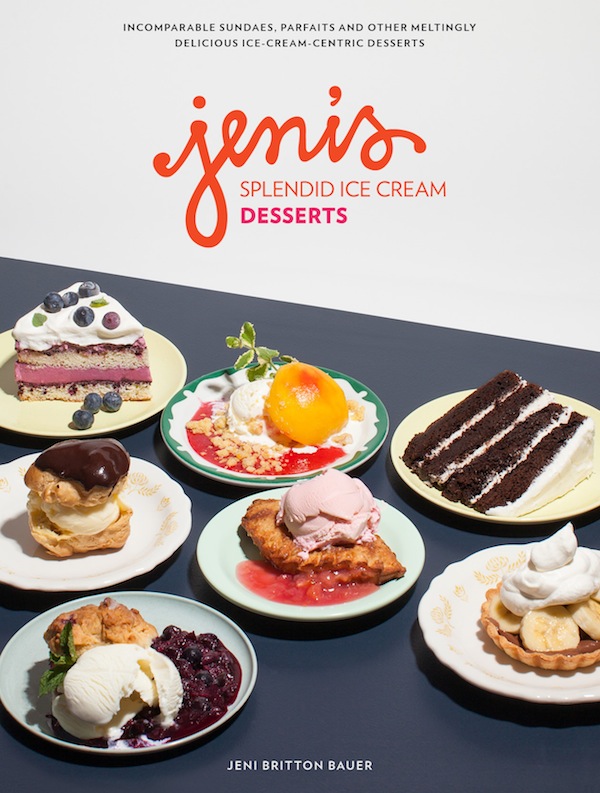 JBB: You can make ice cream in so many different flavors. You can make a very simple dessert, then make a neat ice cream to go with it. So if you do
apple pie
with a really beautiful vanilla, that's gorgeous. You don't have to do anything else. But if you do apple pie with a
coriander ice cream
, which is actually a lot like vanilla in flavor and scent, but just a little bit different, it does something different at the table. It changes the conversation. I sometimes think of ice cream as the accessory to a really great sweater. You invest in learning how to make a great apple pie, and then you've got that forever. Then, you can make any different kind of ice cream to go on it. Depending on the event, you can make a perfect pairing. And that's what the book is about: base techniques that can come together to do lots of different things.
G: With all of the experimentation you do to come up with your flavors, have you ever had any that didn't turn out the way you wanted? Any funny stories there?
JBB: There have been lots. We did a
smoked banana ice cream
that was way too smoked, and the bananas turned into turpentine…It was disgusting. But there have been other ones that are just…not great. In the '90s I made
veal ice cream
and stuff like that, which was just kind of stupid. I have this thing: just because it's not bad doesn't mean it's good. You can put meat in ice cream and your initial response is, "Wow, that's pretty good!" But you have to remind yourself: is this really good? Does the world need this? Or is it just not bad and it's kind of shocking, and so I believe it's good?
G: In the introduction to the cookbook, you talk about how a 1973 lemon-yellow Camaro inspired you to make a flavor. Can you walk us through the inspiration for another of your flavors?
JBB: We did
absinthe and meringue
last year. That was inspired by Igor Stravinsky's
The Rite of Spring
, which was a game-changing ballet and symphony from 1913, so [2013] was the hundred-year anniversary. It's a really cool story. Coco Chanel was in the audience. All of the Bohemians were on the ground floor, and all of the upper class were where they always were, which was looking down on everybody in the balcony. The ballet was crazy, instinctual. The Bohemians loved it—it didn't follow any pattern. And the upper class hated it. There were riots in the theater. So last year, to celebrate, I made an absinthe ice cream, which is to represent the Bohemians: the free spirit, spring, blossoming, herbs. Then I threw perfectly piped meringue kisses into it, which we made in our kitchen. You have to follow every single rule to make those—they have to dry out for two hours before you bake them, it's this whole process…Those represented the upper class. You throw them into the ice cream and after about two days, they just get crushed. We didn't tell everybody the story. The flavor was just really great, and it felt right. But I think that it gives gravity to the things that you do…You should know why you do things. If you do, there's something magical that seeps through. It kind of jumps through the ice cream, or jumps through the painting. That's where great artists become great. They can answer "why" to all of these things, even if it doesn't matter to the person who's using it or watching it.
G: Now that your business has grown, is it harder to plan ahead for seasonal flavors or to maintain quality as you've scaled?
JBB: We've always had to think quite a bit ahead anyway because we work with farmers. They need to know what kind of
pumpkins
we want by March, so we already know what the pumpkin flavor looks like this year, and we always do by March. We start planning it that far out. Growth only helps all of this. What I learned when I was very young and just starting out is that when you're buying several flats of
strawberries
from a farmer, they really don't care much about you. They're not going to give you any good pricing, and they're not going to give you the best ones because they need that for the showpieces in the market. But when you can buy a whole field of strawberries from them, and also a field of blueberries, and a field of raspberries—well, then you're partners with them. They value that immensely, and they will do whatever you want to do. They'll grow whatever strawberries you want. Don't even get me started on the dairy business.
Excerpted from Jeni's Splendid Ice Cream Desserts by Jeni Britton Bauer (Artisan Books). Copyright © 2014.
Photographs by Kelsey McClellan.
Shop for local deals on coffee and treats. 
Hungry for more? We also asked Jeni how she'd make ice cream out of the weirdest flavors we could think of.
Also check out some of these other ice-creamy features: